Introducing the world of Runic Rampage
Desert Castle
In former times the Desert Castle glowed golden in the sun. But now the barren surroundings are ruled by bandits and the castle turned into a deathly labyrinth.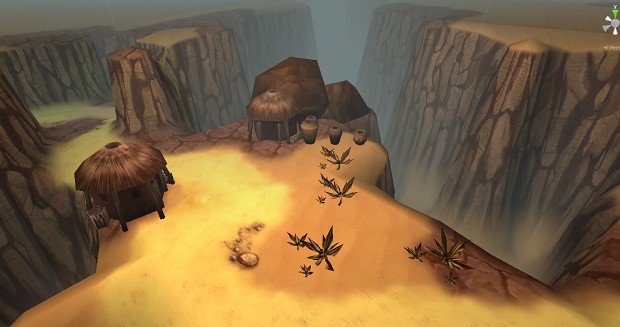 Cliffs, rocks, sand and stone form this inhospitable realm. On your way to the castle you have to pass narrow paths and large rocky spaces.
Entangled Woods
Legend says that the fountain inside the woods grants magic powers. But the forest doesn't reveal its secret voluntarily. Whoever trys to cleave a way through the thorny bushes attracts the anger of its inhabitants.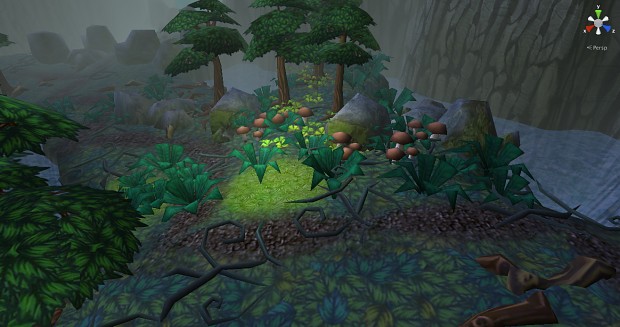 I had lots of fun when working on the assets for the Entangled Woods. Our procedural level generator creates beautiful results and I'm very happy how natural this environment turned out. Little lakes, rootage, trees, ground plants, bushes, mossy rocks and mushrooms form this beautyful realm. But don't be fooled by the screenshots - the creatures you will find deep inside the forest are wild and dangerous.
Forgotten Stronghold
Build with steel and stone on burning ground, the stronghold deep inside the mountain laid empty for centuries. Driven by hate and greed, dwarfs constructed a secret armory. Steam, smoke and fire transformed the halls in a breathing creature.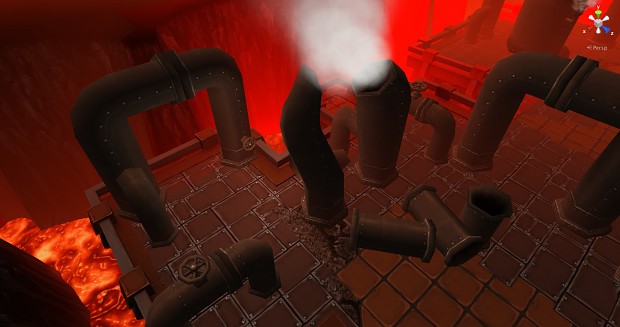 The Stronghold turned out very steampunky. Lava filled caves and halls with pipes and steam, boilers, tanks, chimneys and smoke form a factory-like environment. The dwarfs you will find there are not noble warriors but armed and angry foes.
Frozen Fortress
The narrow pass along the icy abyss judges over life and death. Redeemed are those who shatter in the deeps - pierced by spears of ice. The old folks say that only the howling wind brings message of those who ever reached the frozen fortress.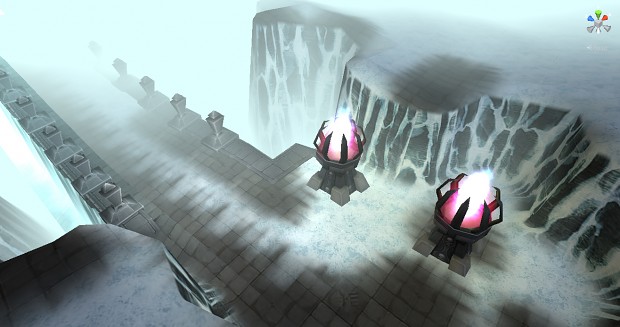 Once again I was surprised by the effectiveness of our map generator. The textures blend perfectly and create the drifty snow look. You can feel the coldness of the fortress with every step over the frozen ground. Occult shrines and sacrificial altars give you a clue of the dark souls haunting this icy environment.