Hey everyone!
Static City is a puzzle game where you program robots to reach the exit of each level using a visual programming language, each robot has a unique ability to help them navigate the various obstacles.
The demo version will be released at the start of February.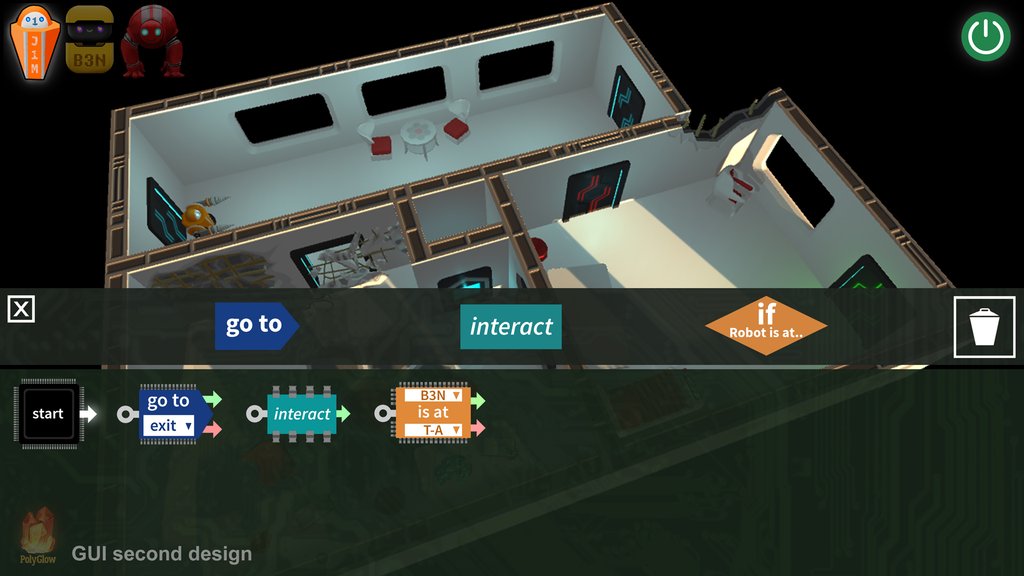 PolyGlow is a team of 4 students on the Game Development NI course. We developed this demo project over the course of 12 weeks.
The Team:
Stephen Ferguson - Level Designer
Timothy Cathcart - Programmer
Jonny Shields - 2D Artist
Chloe Gowdy - 3D Artist