Its been a month since the creation of The Contract started, and today we can officially release our first version of Sebastian Borg, a Black-9 Contractor.
Our modeler Sherif has finished his first project, uploading his final screenshots today and allowing us to release it to you! Have a look...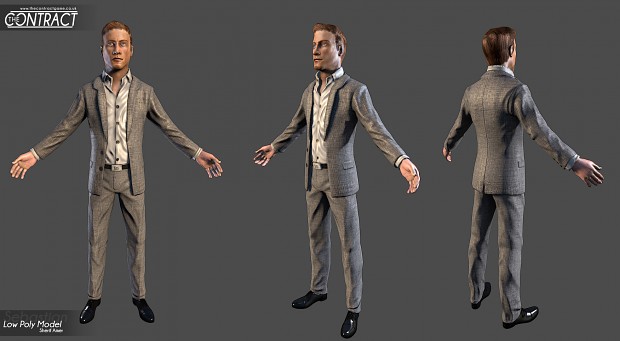 You can view the larger version on our ModDB profile or The Contract website (www.thecontractgame.co.uk)
At this stage we would like to point out that our Dev Team is still recruiting! We currently require Programmers fluent in C++ / LUA; its very important we fill these positions to move forward with The Contract.
Also, we are looking for more level designers to add to our ranks -- in specific, people who can use the Sandbox for CryEngine 3.
All that aside, we just want to say thank you for all the views and tracks we have received so far. Don't forget to register on our website and get on the Community Forums!
All the best,
~The Contract Dev Team.