Hello!
We want to introduce DOT, the game that We're currently developing. It will be available for iOS, Android and probably for PC & Mac platforms.
Let us explain a bit how the game works in the functional way:
DOT is an Arcade shooter, an evolution of the Run 'n Gun genre adapted for a great mobile experience. You will play touching the both sides of the screen, one for shooting and the other one to use your jetpack.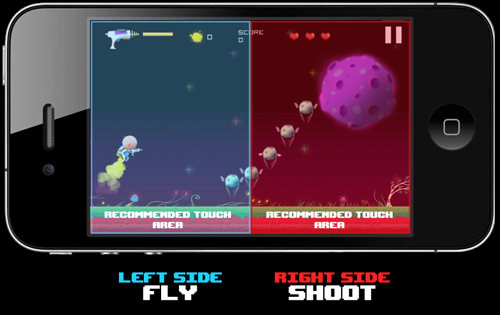 In the game you will have a Standard Gun that can be upgraded collecting items. You will also get special weapons in every level with limited ammo but with more power than your Standard Gun.

The game is divided in 3 different Worlds. Each World haves its own kind of enemies and ambientation. But all the Worlds share a few kind of game obstacles, like meteors or spikes.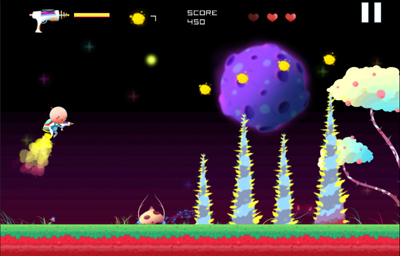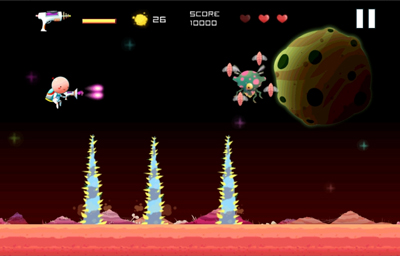 At the end of every World you will face a Final Boss that will offer you a harder challenge. You will have to use all your game skills if you want to defeat them!
Between each World you will play a Bonus stage with a different gameplay.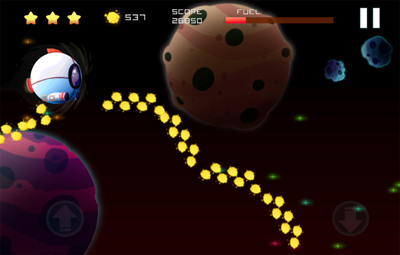 Well, after that We hope that you have understanded a bit more the core mechanics of the game. In nexts news entries We'll explain more things about DOT :)
Feel free to ask anything!