Good evening everyone!!

I am proud to announce that starting todayI will start uploading weekly the development of Sunny, an animation focused 2D side scroller with an amazing character and story.
But first let me introduce myself!
My name is Rui Barata, (Behance / Instagram) I am a student at Southampton University, and I focus on character animation!
I am very excited to share this project with all of you specially because I have had this idea for quite a while.
So let´s get started shall we!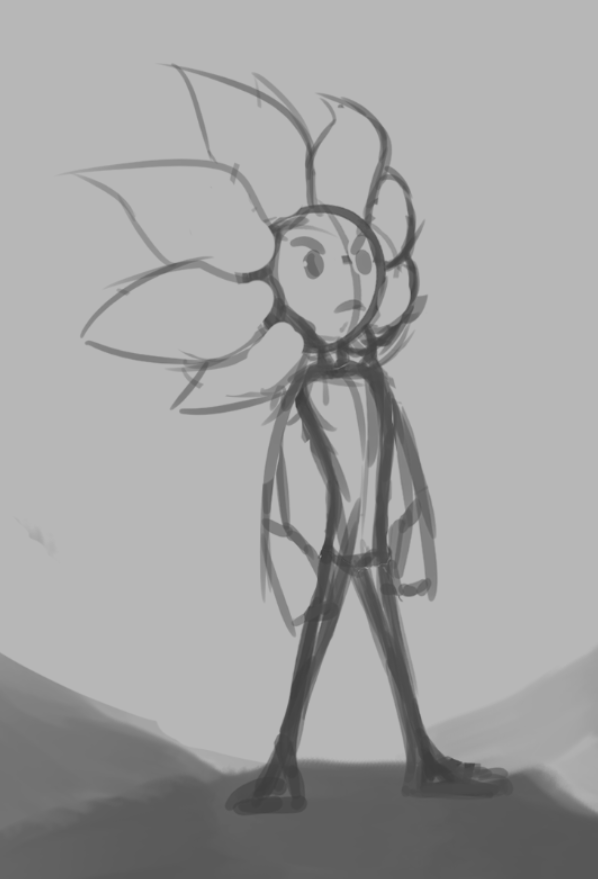 Sunny is a flower that lives in a forest with his friends. He his a very dutiful character that tries to help and protect everyone. This sense of duty allowed him to train with the village elder and learn how to absorb the suns rays and turn them into beams of pure energy.
One day, the forest is attacked by the bug-like creatures that seem tainted in a way, they look vicious, their skin is purple and they're mind is corrupted. Sunny quicly steps in to defend everyone and when he defeats one of the creatures it returned back into it's original form.
Something was causing this corruption. Sunny Confided with the elders to ask them to search for the source of the corruption and free those who have been defiled by it. He leaves home and set's out on this adventure to protect the forest.

The moodboard below shows the main references that I'm going to use during the development of Sunny, the main character. The references will mostly be used to determine the colour of the character.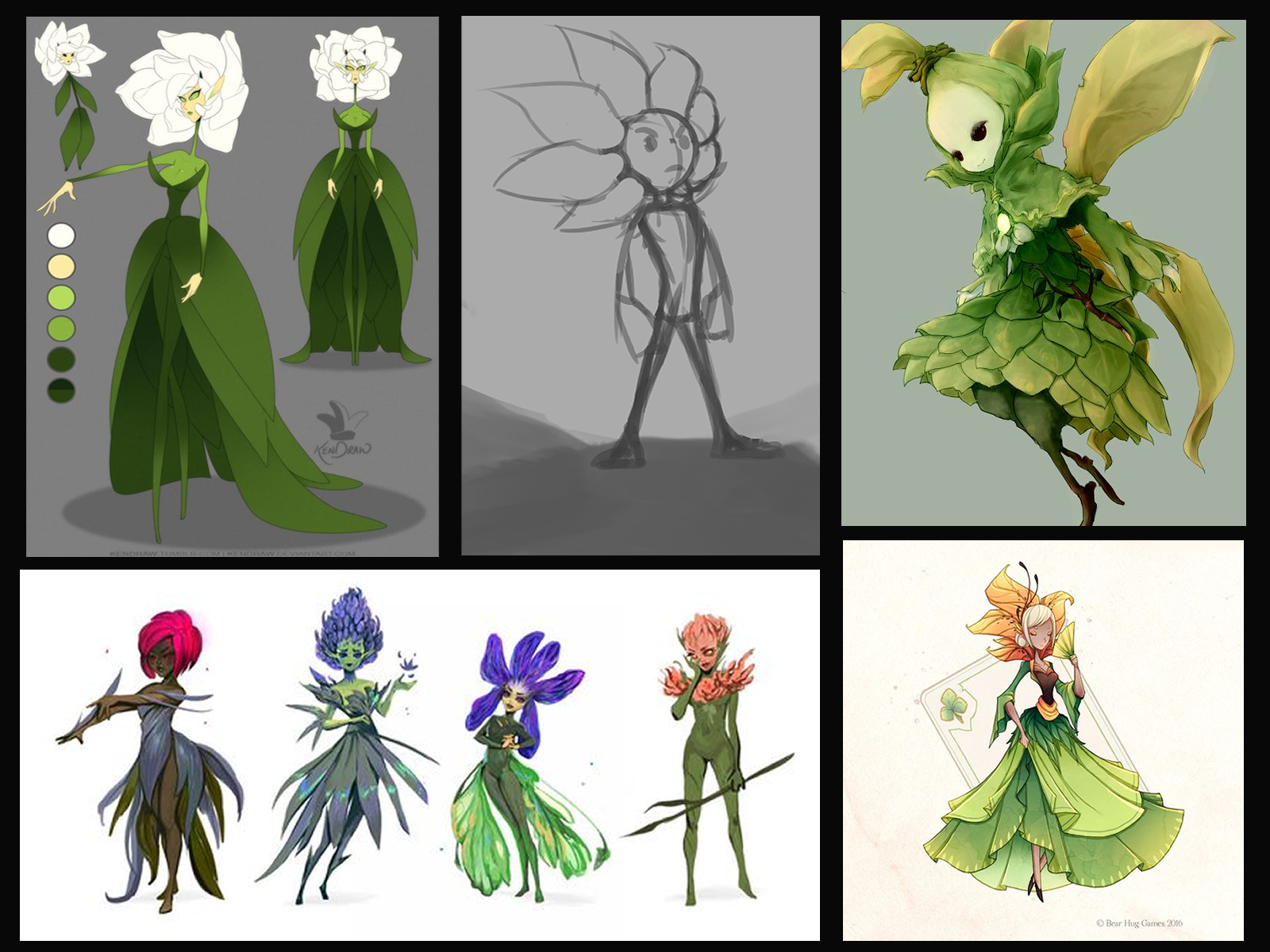 Environment Moodboard

The scenario Moodboard will closely represent the colours and look of how I would like the backgrounds of the project to looks like. The image in the middle is the most accurate representation of a game level scenario but I will change it to match some of the colours represented in the pictures around it.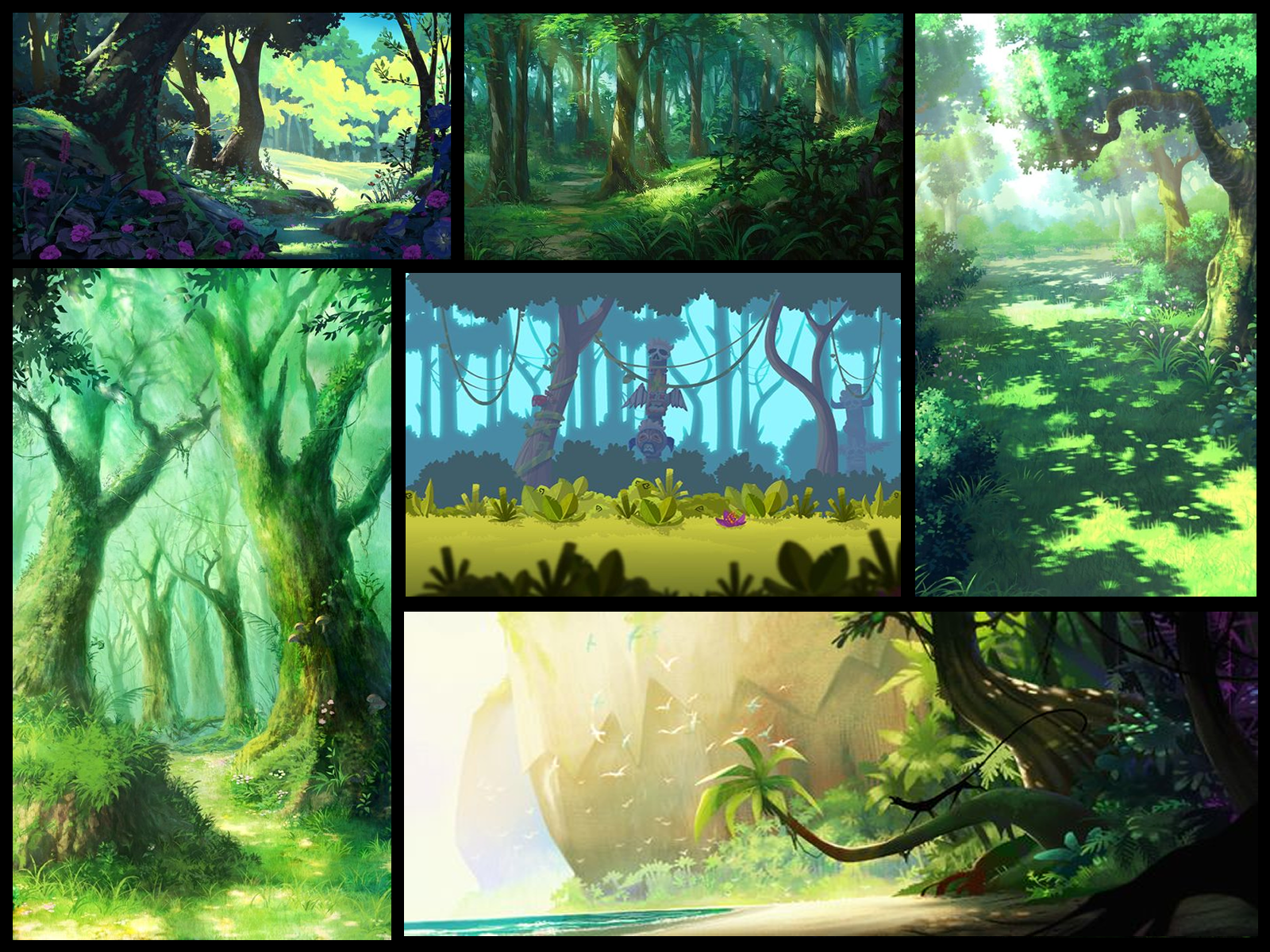 Bellow are some concepts I have created for the enemies that Sunny will face
The game will have chapters where each of them have a certain theme and their corresponding Boss, when Sunny defeats this Boss he gains a new power (game mechanic).
The theme I will start with will be Bee.
And I will focus the vertical Slice on this first theme.
Stinger Shooter

Shoots 3 stingers in a row and after a few seconds grows them back
Explosive Bee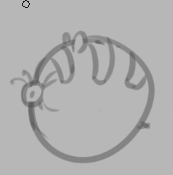 Moves slowly towards the player and if close enough explodes, coating it witth honey and restraing movement.
And that's it for this week's Article!!!
I hope to have captivated your interest and I hope to have your support
Thank you so much and I'll see you next week!!
-Floating Rock