Lots of new features, including new hud elements: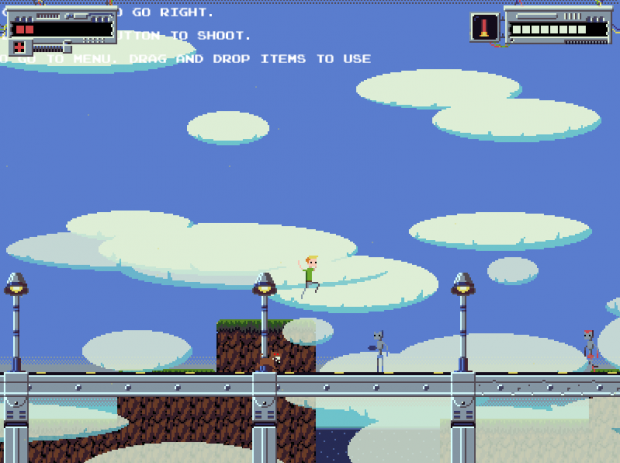 we also have a new gun in: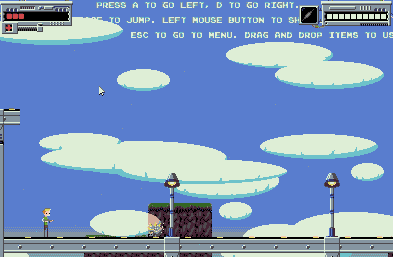 The current demo is a very simple one. Its really a pre-alpha or proof of concept at this point. You have the ability to fight some of the simple enemies, shoot some of the guns, etc... keep your eyes peeled for a version with the entire space phase and planet phase in a few weeks!
There have been a lot of changes since the last version, but the controls are mostly the same:
Controls for v0.07
A - Left
B - right
SPACE - jump
ESC - Inventory/menu
To use items: drag items in inventory to player status image.
Ammo drops off of enemies randomly. If you run out that's it!
Feedback always welcome! Seriously I try to put out as many demos as I can, even if they are a little small, in order to test the difficutly/playability/fun of the game. If there's something you do like, something you don't like, etc.. I want to know!
You can reach me here, on twitter, at my blog (http://www.mastercoldrice.com) or anywhere! I always try to use/implement everyone's ideas.
Download link: