This week is a bit of a scary one. This will be the first released space phase build. It's really a pre-alpha, so it shouldn't feel as scary as it is. I guess more than anything it's a fear of making something that isn't fun. it's too early to tell I think, so many features are missing, but I hope everyone can help me build something great!

For more information:
The game contains a simple tutorial which explains how to install stations, use crew men, and fight. After the tutorial is over you're free to do whatever you'd like. The talk bubbles are new, and fun!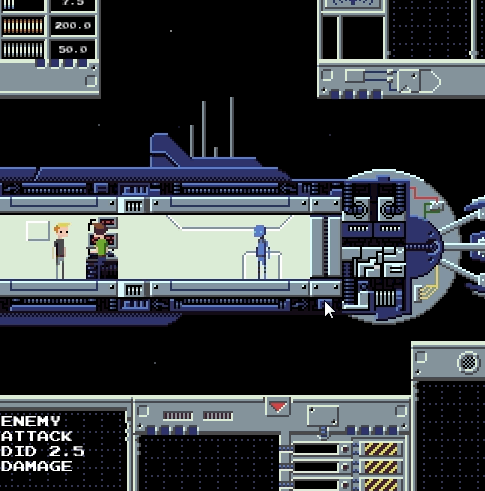 Everything is handled by right and left clicks. Left click to select a crewmen, right click on things to use their functions.
ESC pulls up the inventory. There are no labels yet, so it's easiest to right click an item, then select install or equip to get things going.
Guns work only when fully charged!
Here's a video of the demo in case you aren't interested in trying it out:
Any and all feedback often used, and always appreciated!