Added a first pass at the interface. Wanted to give it a "use whatever is at hand" look, so I settled for ripped pieces of paper. Worked on shadows to add more depth to the game. I think it's interesting that the shadow give an actual look to the buildings (where we only see the roof)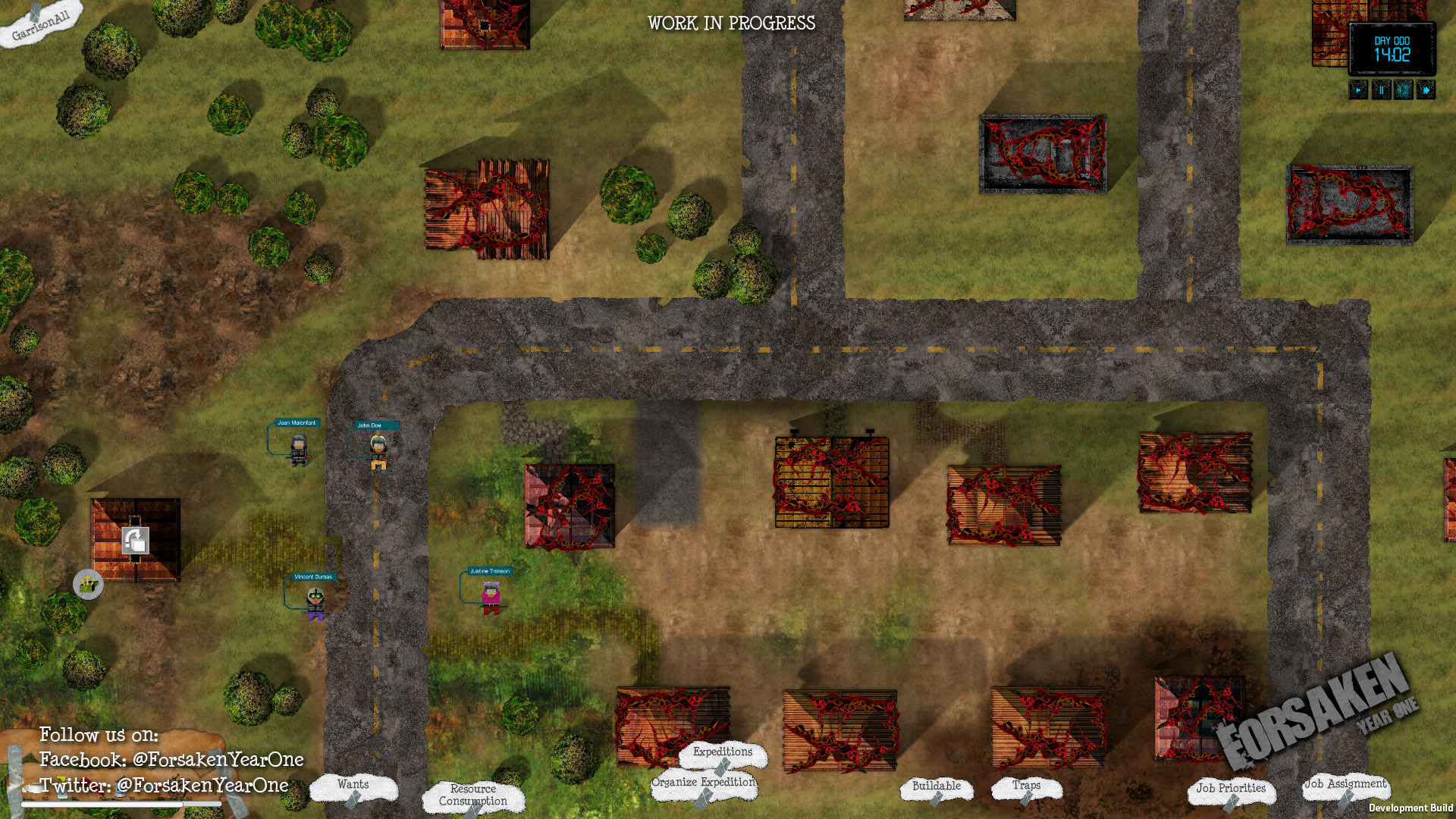 Also added a different lighting to set a more menacing mood to the game.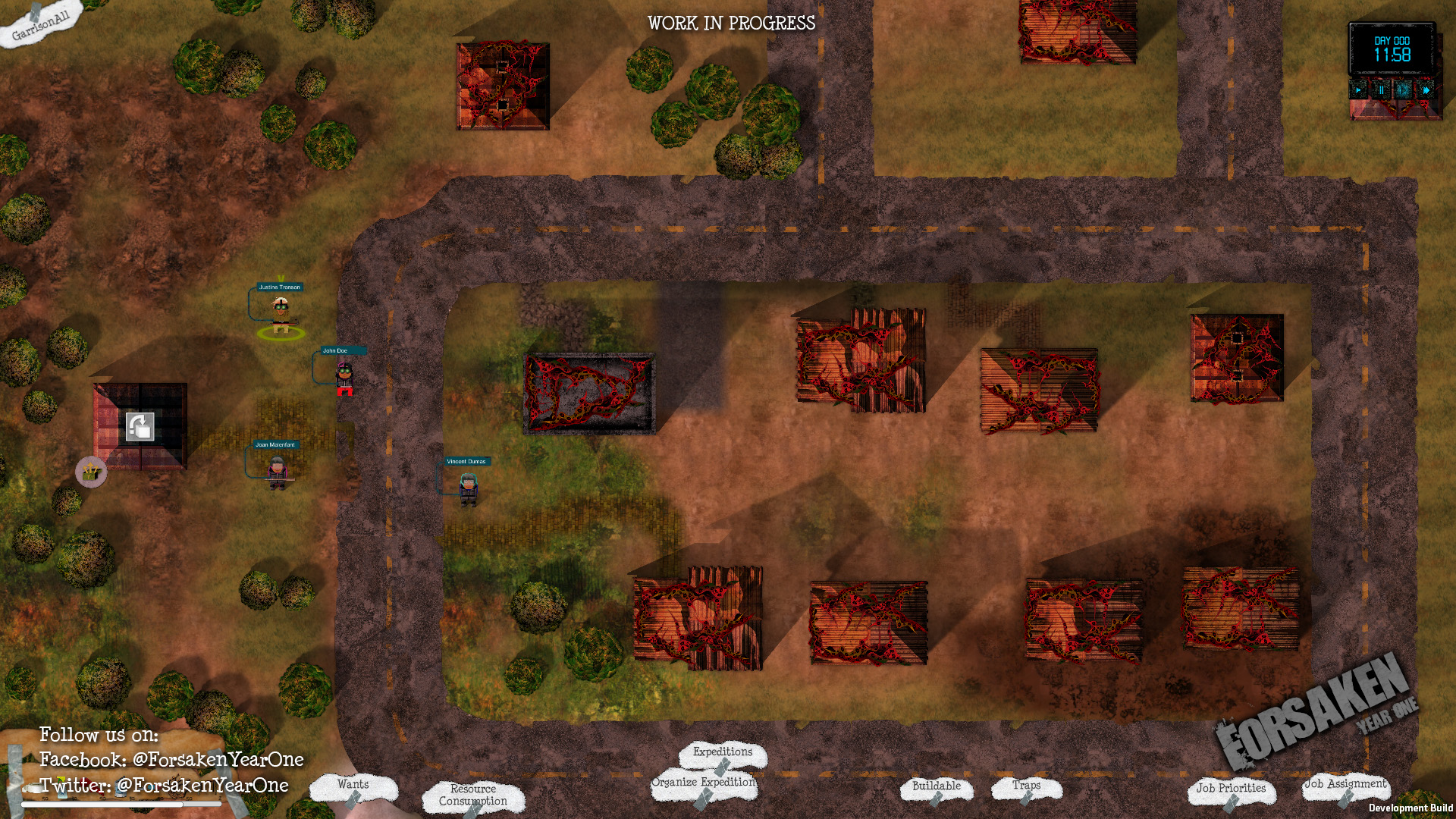 Would love to hear your thoughts on all that.