We've spent the last few weeks mostly working on fixing bugs with the multi-player. This time we feel that we've made a lot of progress in getting multi-player back on track.
However, the work on fixing bugs is not done yet, and we will continue getting to the bottom of any issue that may present itself. We believe that this patch will significantly improve the the viability of the multiplayer, and we sincerely apologize for the major issues we've had these past few weeks. In addition to fixing a lot of problems we have also improved performance across the board.
Besides fixing bugs and improving performance we have also spent the past two weeks working on a new Information Kiosk (among other stuff for upcoming updates). Which will display information about devices and resources, and will also allow you to access some tutorials. Many of you have been inquiring about tutorials, and this kiosk is a first step to make the game easier for new players.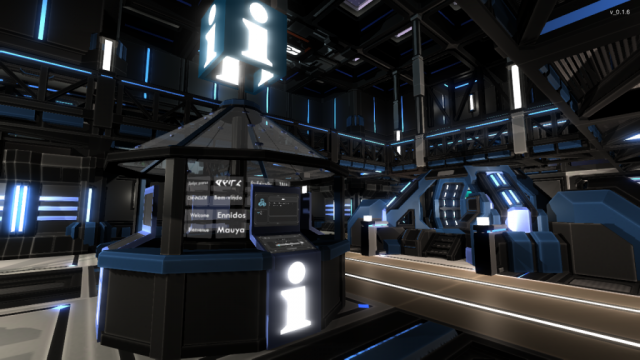 `The new Information Kiosk
This new kiosk can be found on the starter stations and will be updated in the coming months as new features are added. The kiosk can be found under admin models in the editor. It does not require unobtainium, allowing players to place it on their own ships and station. To see admin models in the editor, you will have to enable them in the options menu under editor settings.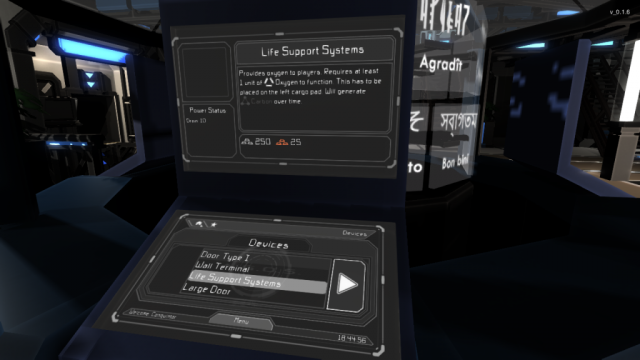 Information Kiosk Interface
We've also added new admin commands for server owners. You will be able to assign administrator rights to other players, in addition to the ability to kick and ban players from the server. These new functionalities are located in the admin menu which you can access by pressing F8 while in game.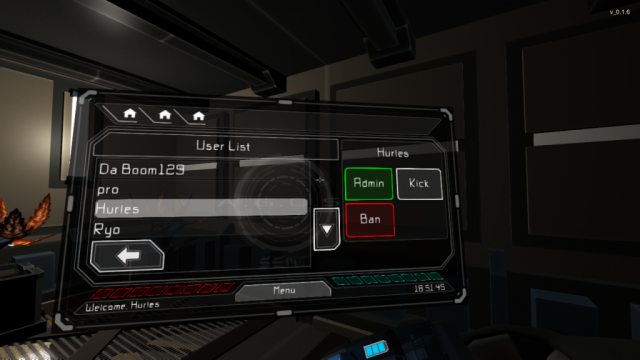 Admin Menu
As always we hope you enjoy this update. And we'd like to ask that if you find any more bugs or if you'd simply like to follow us for more info and previews of upcoming updates please visit our forums, or our Steam forums or follow us on Twitter and Facebook.