Koshime, a talented concept artist with whom InfinityAdmin worked on a few projects ( along with Shawn ) in the past, has joined the team. His duty will be to amaze you all with his fantastic sketches, blueprints and paintings.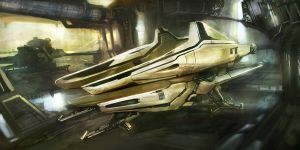 More of his work can be seen on the Infinity forums, the Infinity moddb profile and on the newly added Artwork media section on the site.
A contributions forum has been created for the community and for people who want to create 3D models. Their best work will also be published in the artwork section regularly, and all my thanks go to them for putting their heart and soul into these works.