Updates
- New main menu with ingame live background
(would love to hear feedback from you guys)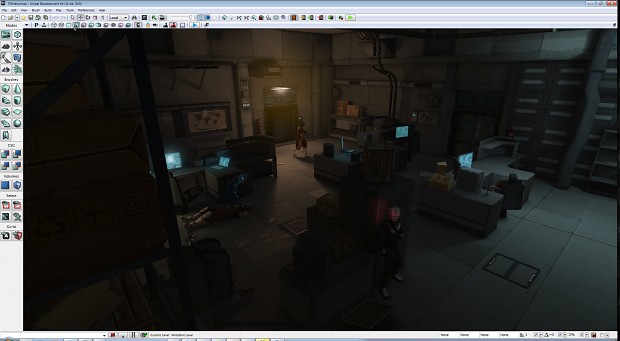 Enlarge them to get a better look.
- Rival VS Hero scene
- Boss fight /boss scene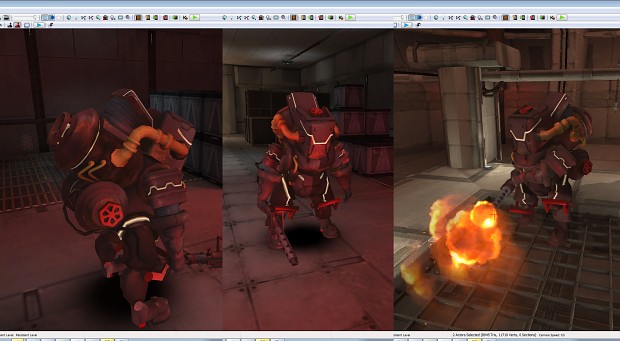 - New IR vission mode
(in this mode you will be able to see hints/ clues/ enemies /interactble objects , highlighted with thier own color
Red with cone= enemies
Yellow= hints
Green= Interactble objects
blue= Objects that you can hide in)
** what do you guys think of this new IR vission mode UI? . Is it too simple?
What i did was that i added a light blue overlay with abit of scan line effect. The 3rd and 4th image shows the vission turned on/off. Should we add abit more UI to this?
Announcements
Hello guys, been awhile since our last update but we have some new announcements regarding Zero Infiltration. To complement this, we will start also start updating our IndieDB, SlideDB and Facebook page more frequently. We also feel it is important for us to receive feedback from anyone interested in providing some,especially those who are veterans of the stealth genre. We will try to push out weekly updates along with Dev Blogs or Vlogs soon to give everyone a look into our development process.
Which brings us to our second announcement, the closed beta for Zero Infiltration. We need as much feedback as we can so we are deciding to release a closed beta client to a select number of stealth aficionados to test our game and provide feedback so we can improve the game. More details on the availability of the beta will be announced soon.
Finally, most of you have been asking to see the game on the PC or Android platform. The PC version of Zero Infiltration will only be focused on after the iOS version has gone gold. As for an Android version we are uncertain if we can afford the license to build on Android platform.
like us! Facebook page : Facebook.com