This surely is familiar to you: you are planning on attending a video game convention in another country and the cost of accommodation is almost higher than the plane ticket. If only there was a way for you to save the money spent on hotels... Meet indiecouch.org.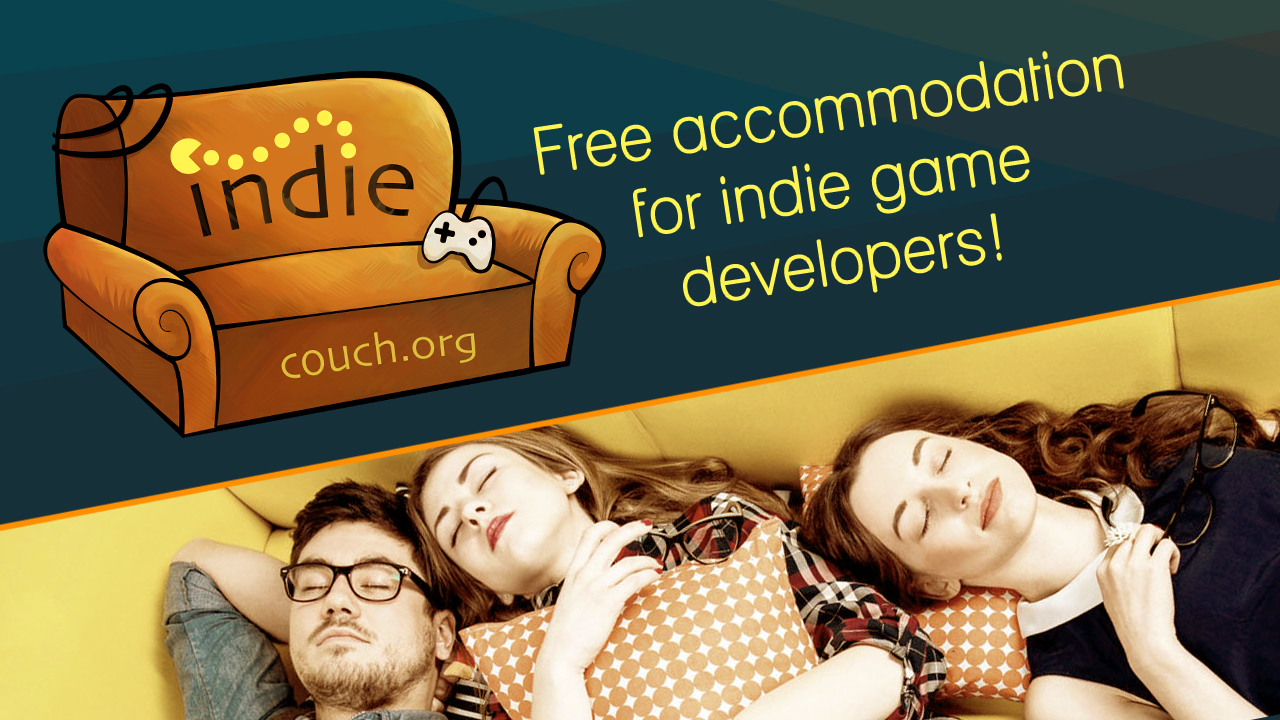 Like couchsurfing, but centered around game events for indie developers, with indiecouch.org you can stay for free in another country and meet people just like yourself. It's topical, reactive and tailored for the indie scene. Our idea is supported by communities like INDIE ARENA, Swiss Game Developers Association, Dutch Game Garden and festivals like the A MAZE./ Berlin, and SCREENSHAKE. We're also very happy to announce our partnership with the one and only indieDB!


For more info you can check our Kickstarter. We are proud to say it got 30% funding in the first 48 hours. Rami Ismail, the founder of presskit() also did a cameo in our video.

Let me know if you'd like to chat. Thanks for reading!
Cheers,
Patrick