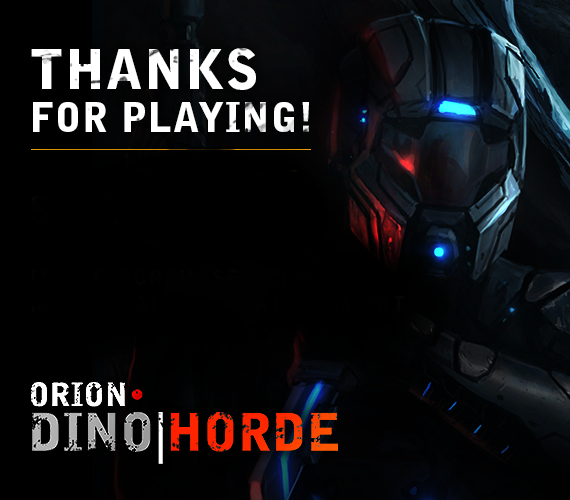 STEAM EVENT HIGHLIGHTS
We had over a quarter of a million users play the game during that week alone and over a +30,000% increase in sales when compared to the previous period.
Change vs previous period: +32,401%
Change in Daily Avg Users (Peak): +19,971%
Change in Daily Av Users: +3,421%
EVENT COMPETITION WINNERS
We are happy to announce the five winners of the Steam Free Week Event (Competition). All winners have been emailed and access to prizes will be made available in the next public update later this month.
The five lucky winners are:
1 - Robert R.
2 - Mike P.
3 - Rex D.
4 - David R.
5 - Cameron F.
MARKIPLIER PLAYS DINO HORDE
WHAT'S NEXT
We hope all of you new faces have gotten familiar with the game as we are getting ready to start our next set of events and content additions. First up will be our largest update yet, Version 3.0 which is scheduled for a October 2013 release. More detail on this next week.
>>BUY 'ORION: DINO HORDE' ON STEAM
>>VISIT THE SPIRAL COMMUNITY
CONNECT