Coming soon to WWII Online is the Motorized Mortars which are part of our 2022 Roadmap Deliveries. Today we're pleased to show you current work-in-progress photos, made possible by our paid subscribers and Indiegogo backers (thank you). These will be the longest-reaching indirect fire weapons added to the game for the Army to date and each vehicle has its own special capabilities. For all of those Welcome Back Soldiers who just came by, we hope you had a great time and that you'll decide to stick with us and subscribe at Account.wwiionline.com. Let's carry on with the update now and look inside for pictures!

---
Motorized mortars will be available throughout the war and equipped with High Explosive (HE) and Smoke mortar rounds. They will have a commander with range-finding capabilities should you have eyes on your target. You will need to coordinate with ground forces to range your mortar rounds. On release will provide some more information on how to use this and try to make ranging easy to understand. Unlike the current infantry mortarman, you will use your joystick, mouse or keyboard to operate the mortar tube and you'll have a sight on each vehicle that you see when pressing (. Numpad aka gun sight key) to see your angle and trajectory.
Please remember that everything you're about to see remains a work in progress and is subject to additional changes.
Special shout out to CORN and SADGUY for their many hours of production on these assets, and for TEX64 and HATCH supporting with research.
US & FR M21 W/81MM
Equipped with an 81mm and the M2 .50 Caliber machine gun in the rear, this will become available with US forces as they enter the war.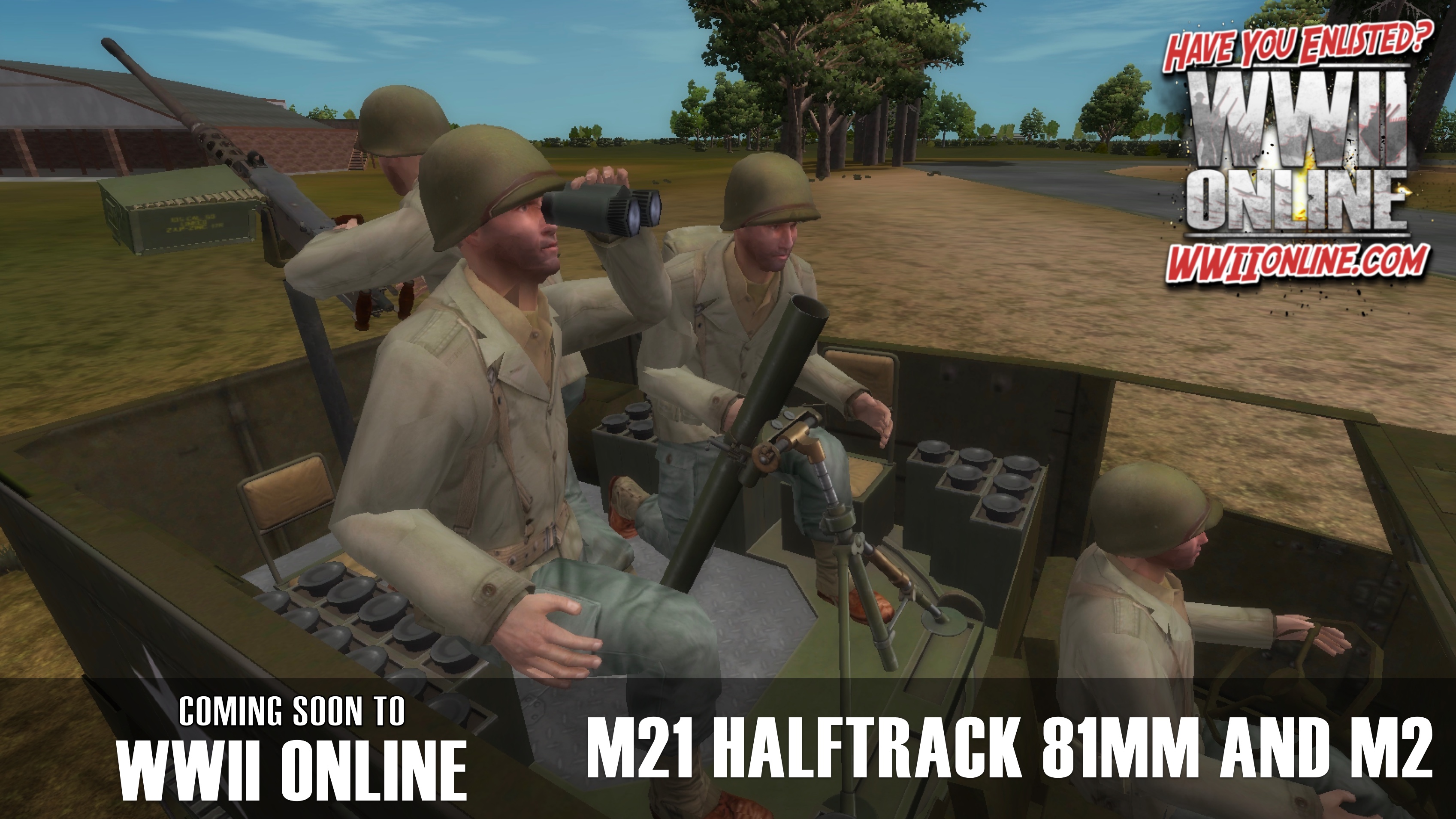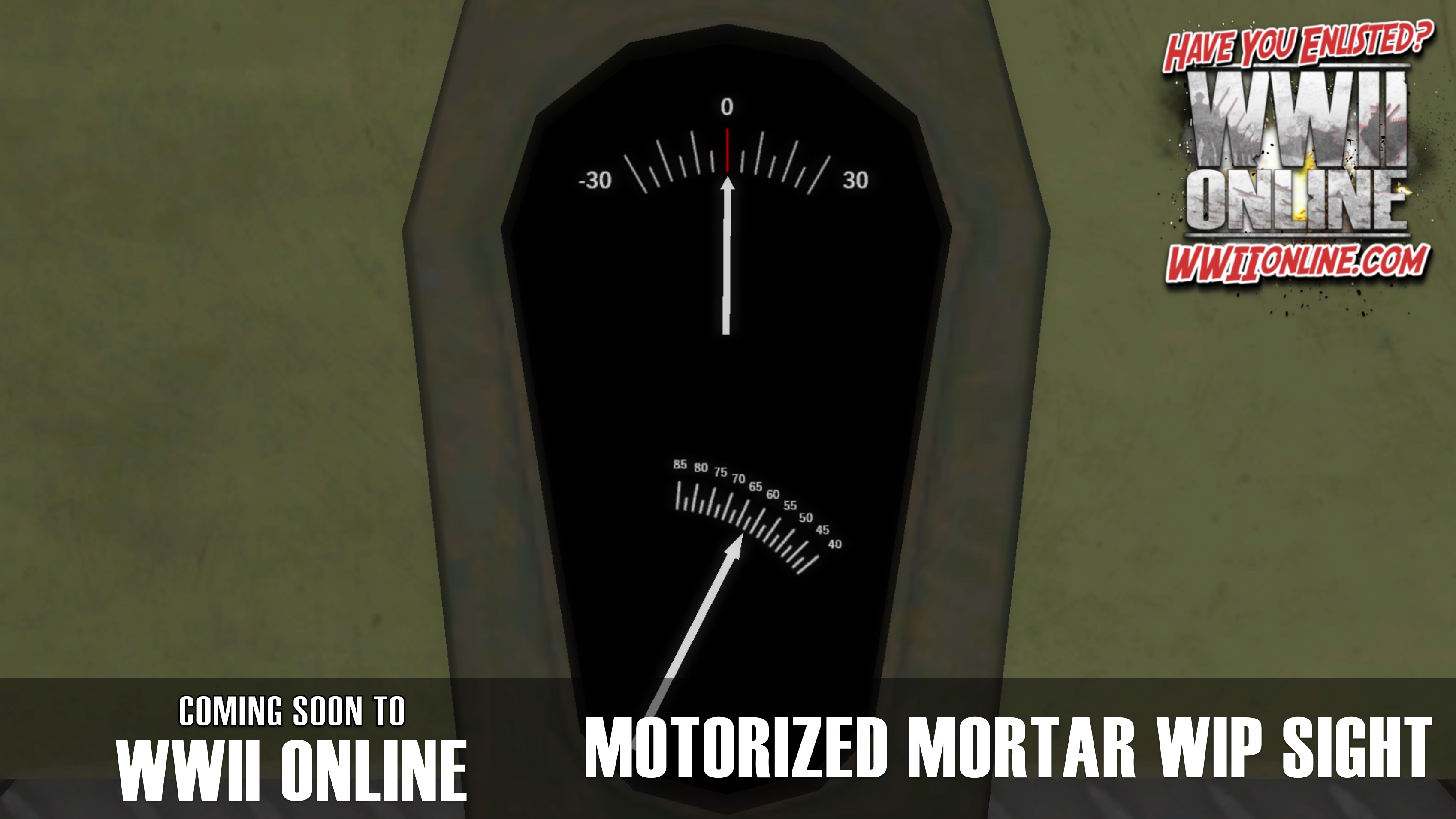 SDKFZ 251 W/GRANATWERFER 34 & MG34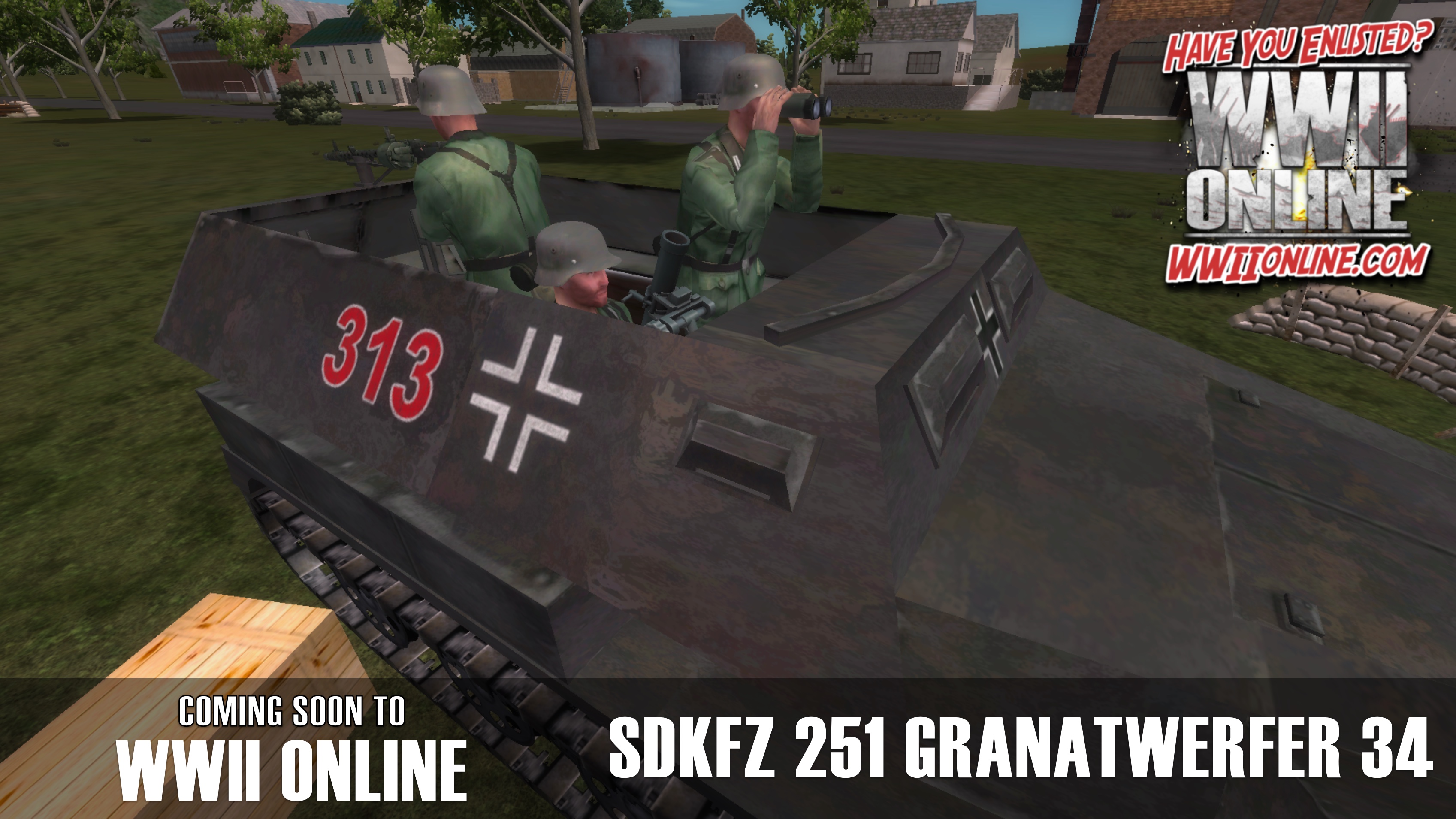 We plan to add some more information to this, such as ranging information.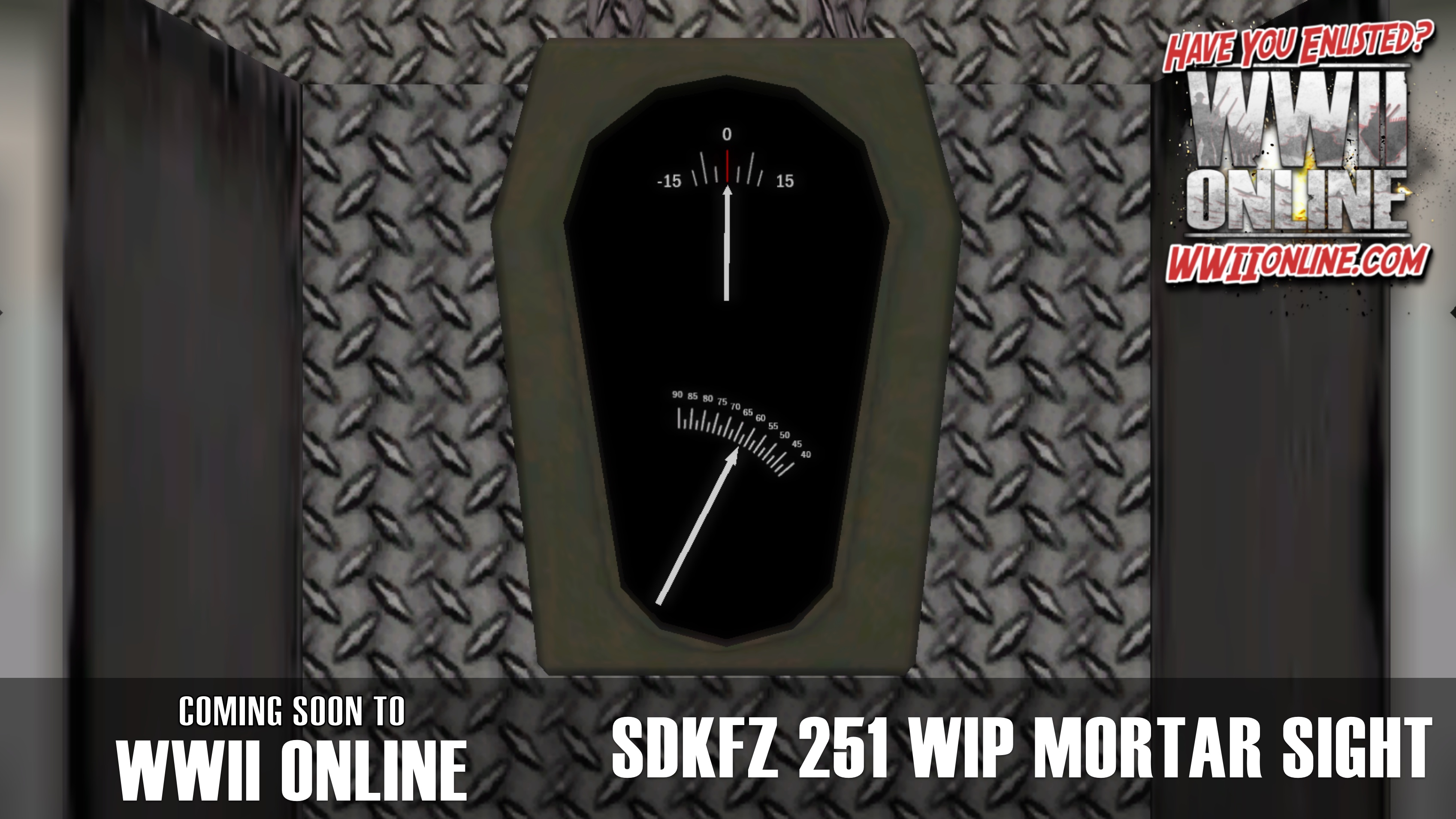 UNIVERSAL CARRIER MK I & 81MM MORTAR
While we recently introduced a Universal Carrier Mk II, this asset required us to build from the chassis upward, an all-new vehicle model. The main feature of this carrier, of course, is that it has a 360* traverse rate unlike the US and German variant which is fixed forward, however, it lacks a machine gun for extra support and its commander is a little exposed (stay off the frontline!). Note the British and French forces will use this particular mortar carrier. The French will lose this mortar carrier once it's replaced with the M21 when the US gets added (as mentioned above and how other things like the Lorraine / M3HT work).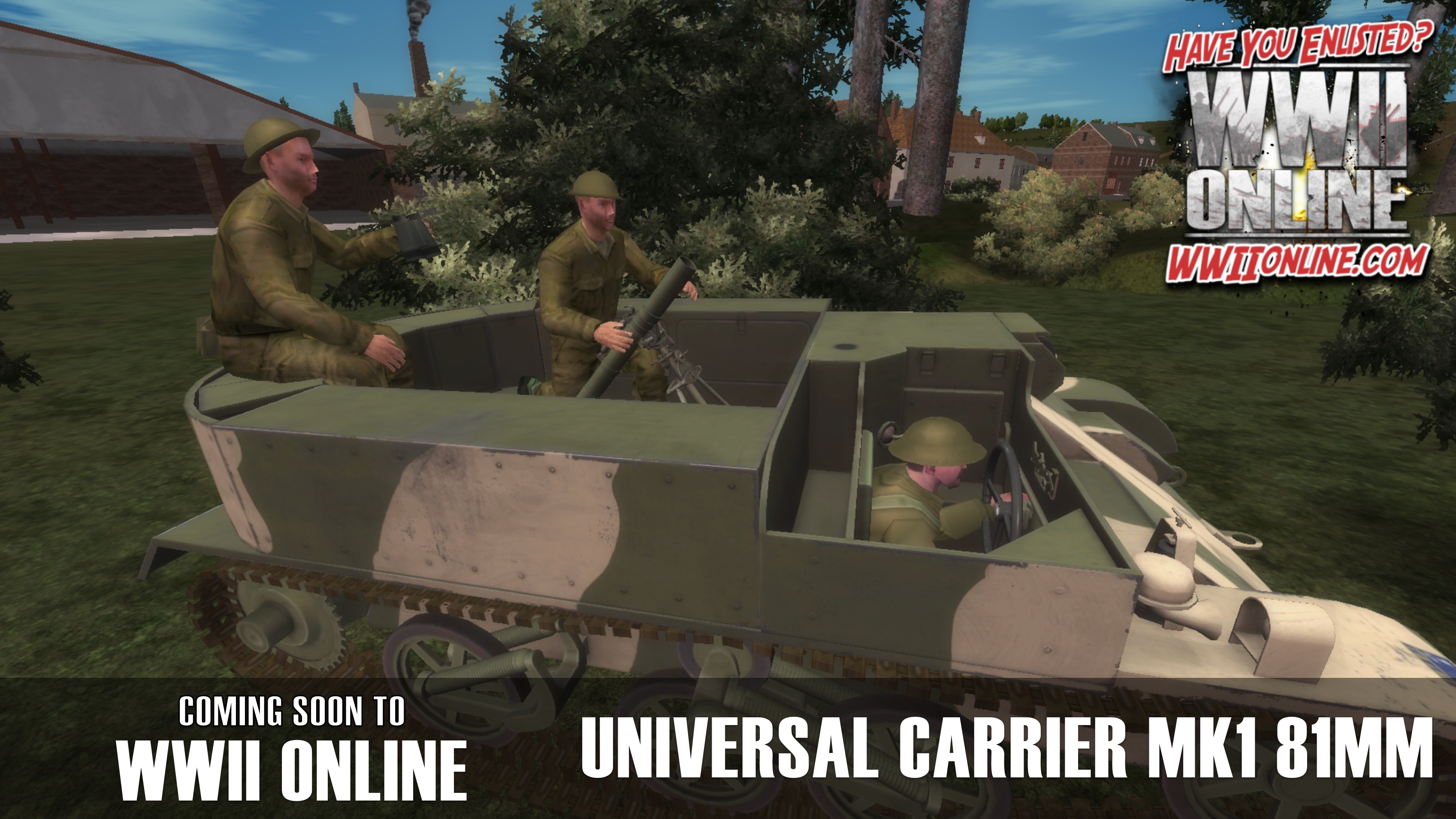 ---
SUBSCRIBE TO SUPPORT THE ROADMAP & FUTURE OF THE GAME!
WWII Online is 100% fueled by player support. As Playnet / CRS seeks to build The Future of WWII Online with some aggressive goals, we need your help to make this possible. Please consider subscribing to help us accelerate game development, the future is now and your support as a subscriber has a direct impact on mission success. Go to Account.wwiionline.com and subscribe now!
ALREADY SUBSCRIBED? Become a Hero Builder and do more!
By becoming a Hero Builder ($29.99/mo or $49.99/mo) you'll gain access to several recognition features, receive special in-game player content, and get early access to WWII Online: Chokepoint and WWII Online pre-release testing and top-secret development news.
Head to the account pages and upgrade your account.
Click here to learn more about the Hero Builder program. Thanks for your support!