New Logo, GDC 2016, and more!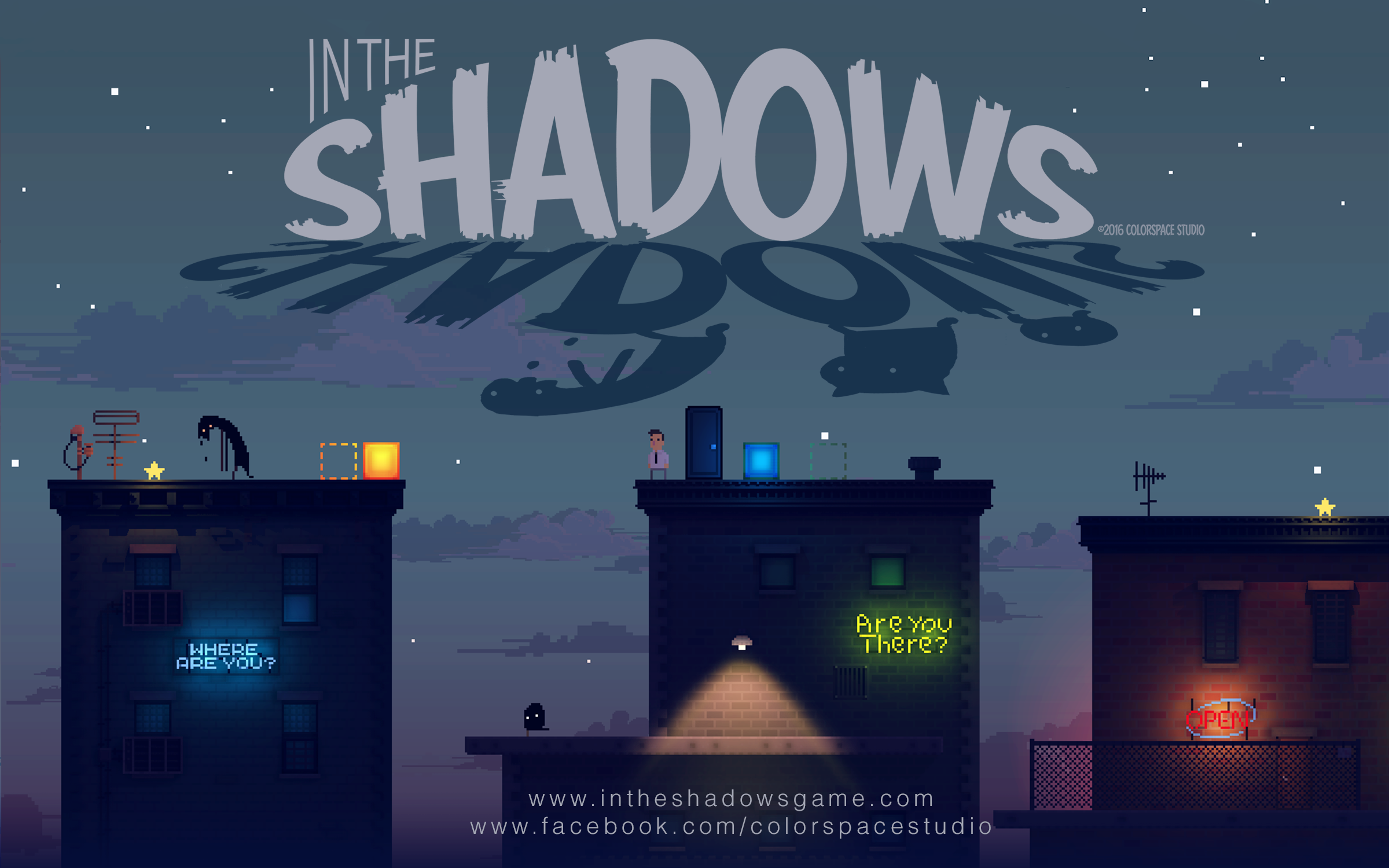 New Logo!
We made a new official logo for In The Shadows, it was long overdue. This will replace the old pixelly generic logo I've been using during development.
GDC San Francisco 2016
In The Shadows will be presented at GDC in San Francisco from March 14 to 18 with the IndieMegaBooth group. You will be able to play a demo of the game there during the whole week. If you come to GDC be sure to come over to see the game and all the other great indie game with the IndieMegaBooth!
Jeux Indie de Montreal 2016
First public appearance of In The Shadows!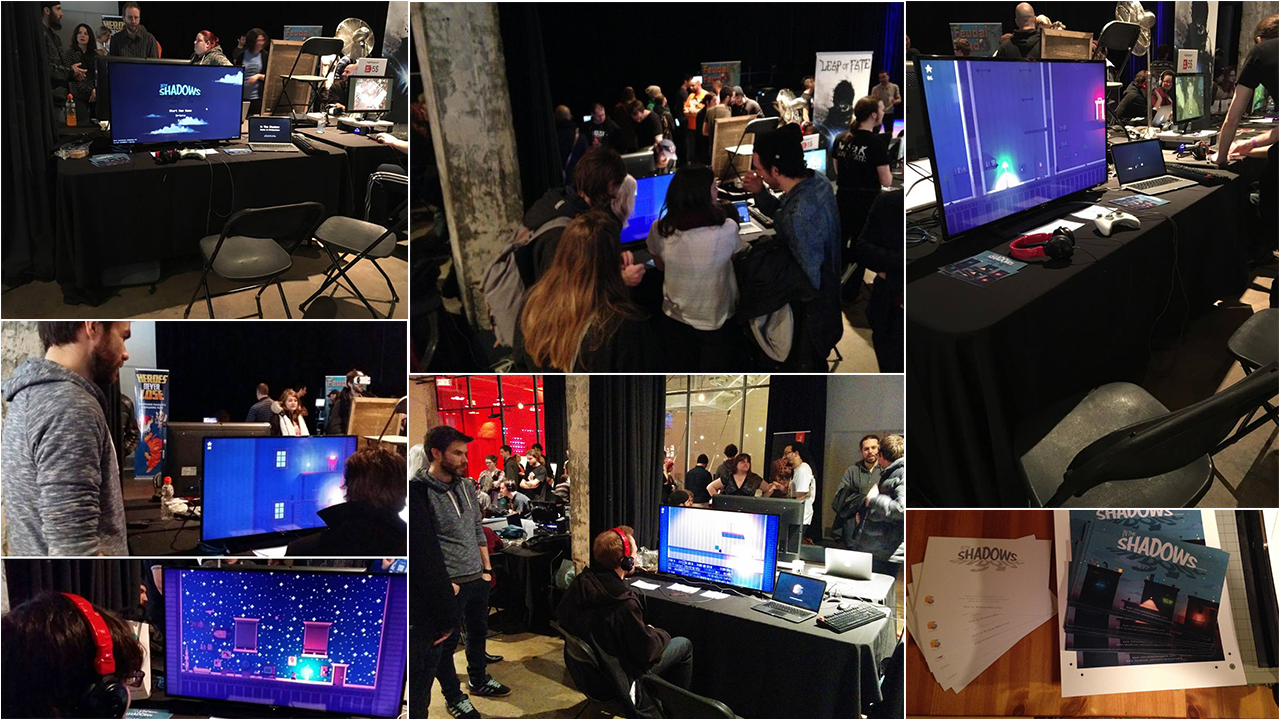 In The Shadows was presented at Montreal Jeux Indie 2016 on February 20 and was a big success. Lots of people got to play the game for the very first time. It was great to see so many people play it and try to figure out those shadowy puzzles. Thanks to everyone who where there!
About In The Shadows
In The Shadows is a 2D puzzle platformer where shadows creature transform to useful object when startled by lights. If you like In The Shadows and would like to know more and be updated on any news, like our Facebook page and/or follow me on Twitter, you can also check out In The Shadows official website!
I hope to see you at GDC, it will be great fun! In The Shadows is still planned for release this year around summer 2016, first on Windows, then Mac and Linux.
Spread the word!