First of all, the "Important Announcement"!
Apocalypse Scavenger has moved on from Desura to Itch.io! itch.io is similar to Desura as an online platform to buy/sell games! and the newest version, version 1.95 is available for purchase there!
for players who already bought the game here, don't worry! contact me and i will make sure to send you a game key for the newest version at itch.io!
to avoid being disconnected from the development of the game, i advise you to follow my twitter, or like the game's facebook page!
and now for the V1.95 update!
Changelogs :
-Added in a safe guard for exiting the game
-Added in some more new Items
-Added in the Pump Shotgun!
-Added in the Fog
-Added Weight for items, and now players can be Overloaded!
-Added in new notes regarding crafting, and The Pump Shotgun
-Added in two new buildings: Small Pharmacy, and SuperMarket
-Changed resource file names (only effects the game's code)
-Changed and improved Player animations
-Changed Buiding sprites
-Fixed a few Minor bugs, and game crashes
-Improved the code for Loading of game resources
-Improved the Hunger and Thirst mechanic (based on an article by PC-GAMER)
-Simplified controls for inventory management
-Tweaked the Loading Screen
-Tweaked the indoors of buildings
-Tweaked some of the notes, mainly The Journal
Some Screenshots!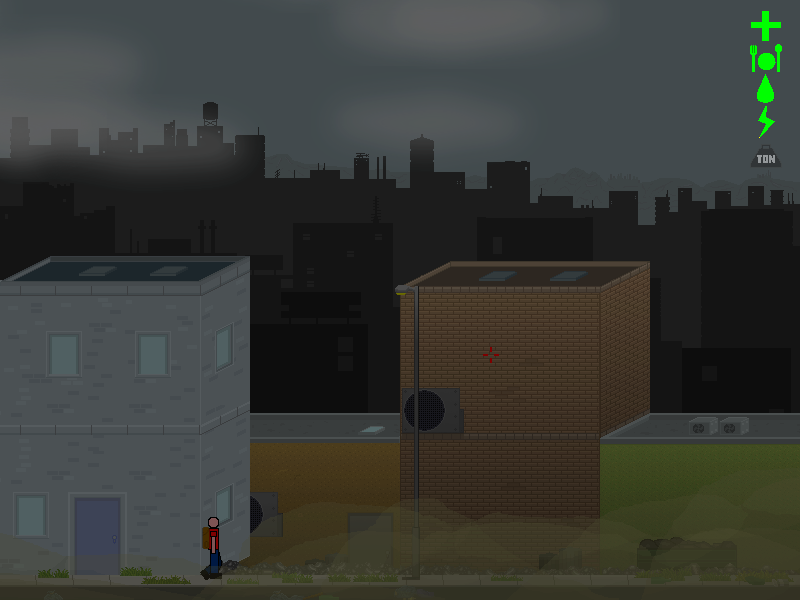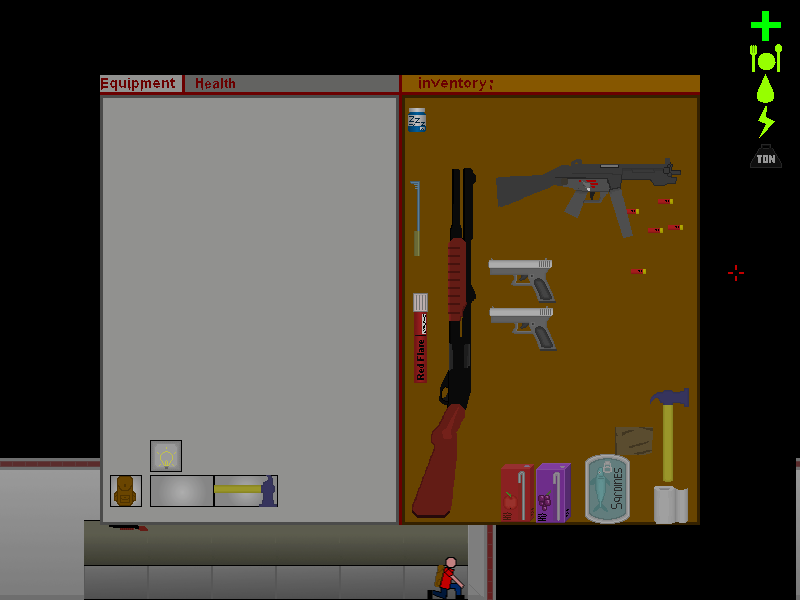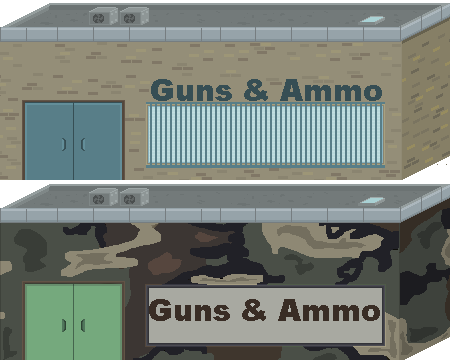 The game has changed alot since i last updated it in July 2015! and there were also major changes to the game's graphics!
that's all i have available to show you about the game, remember to follow my Twitter, or the game's Facebook page to follow the game's development!
Have a nice day!
~cheers~