The thirteenth episode of Jelly Brawl's devlog is out now! Feel free to either read the written version below or catch the five minute video version on my youtube channel right here!

Now you may be saying, but the full Jelly Brawl hasn't been released yet??
After last devlog I began researching many reddit post mortems of indie games and I came to one consistent realization. The most effective marketing strategy currently is showing a playable demo to your customer base. Okay well I've done that, I've had a demo out for months. But it's not reaching as many people as I want. So how do I do that better? Well the most effective means of doing this currently is releasing a free game on steam. So I said deal me in Gabriel I'm ponying up and dropping a game baby.

So I prepared a big overhaul to the demo and came up with the clever name of Jelly Brawl: Classic. This is because it's Jelly Brawl but you can only play the classic game mode. This took about a month to prepare because going through steam review takes time and they ask for changes and blah blah. Let's fast forward past this part cause I don't really have anything interesting to say about this that hasn't been said before.
So I hit the release button and what happened? Decent numbers, I saw a nice initial peak of about 2000-5000 views each day, 100 wishlist additions to my full game and got around 2000 downloads on the demo across 3 days. Alright, a little better than when I released my demo but not crazy better. But something happened after that third day.

I received ten reviews in those three days with about 80% being positive and it was after this that I got on the new and trending page on free to play hub which was a massive boost giving me more views than my whole launch day within two and half hours.
By the end of this first week, I had over 3.5 mill impressions, almost 90k page visits, 22,000 demo units moved and 260 wishlist additions on my full game. Now we're cooking baby
After I received 50 reviews (that were still above 80% positive) within a week and a half I appeared on the new and popular list on Steam! I peaked and I'm still there now..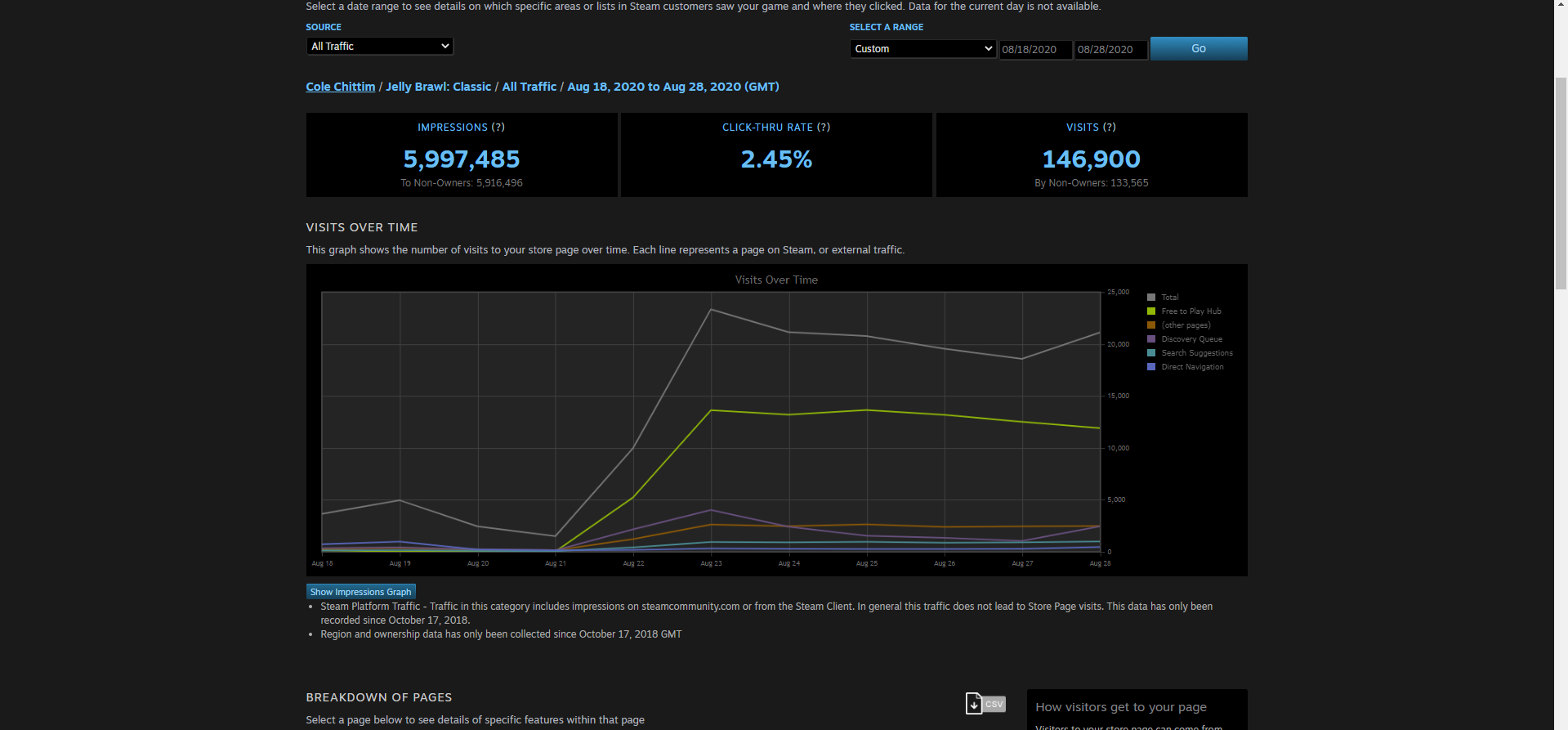 Thus concludes Cole's chat about game dev numbers that are fun for some but extremely boring to the rest so lets get back to talking about making my game shall we.
Now I have not just been sitting around twiddling my thumbs this time watching the numbers go up. Okay. I've been doing it alot but it's not all I'm doing.
I spent a good chunk of that month throwing more content into the game. I spent a week working on the race mode. For those unaware this is a mode where you complete time trial style through an obstacle course. I completed 3 new race maps give or take as well as improved the race experience a lot such as making a fast reset system after you die.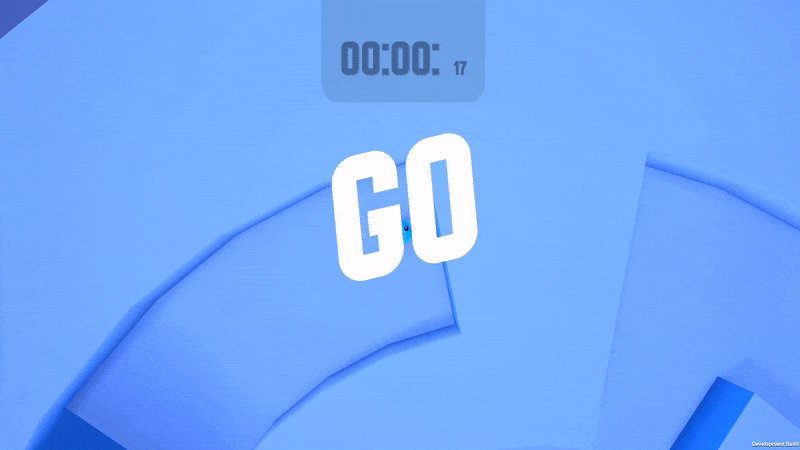 I also worked quite a bit on Hit & Run. The mode that is semi procedurally generated, survival esque, destruct-athon experience inspired by crossy roads and frogger.
(This mode is still a little nebulous and I need to nail it down to something more)

Anyways I added new props, destructible environments, logs, water, new cars. And I decided that it would be more fun if you didn't just die but instead I utilize the new smash like health system from last devlog and every time you're hit you're more likely to go flying and if you're thrown out of bounds then you are out of the game.
This keeps the game fun and light.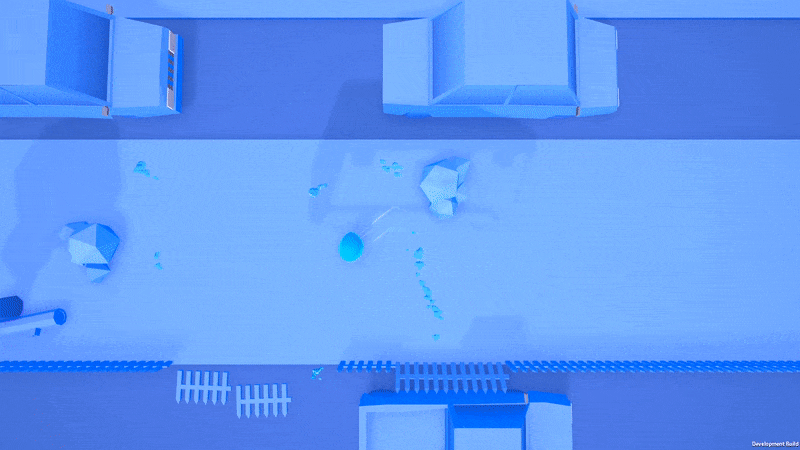 I also added new stages and hazards like fire and lasers. I even added a new type of rounds called challenge rounds that can occur at any time and put a twist on the rules such as inverted controls or sudden death where everyone is low on health.
I also created the level editor which is super cool and super fast and oh I'm so proud of it! It's a tile based system where you can plop down pieces from various categories and each category has sets of alternate tiles you can sift through to craft the perfect stage, you can adjust height and rotation and quickly test your stages as you make them with this sleek UI transition. LOOK AT THAT. THAT IS HOT.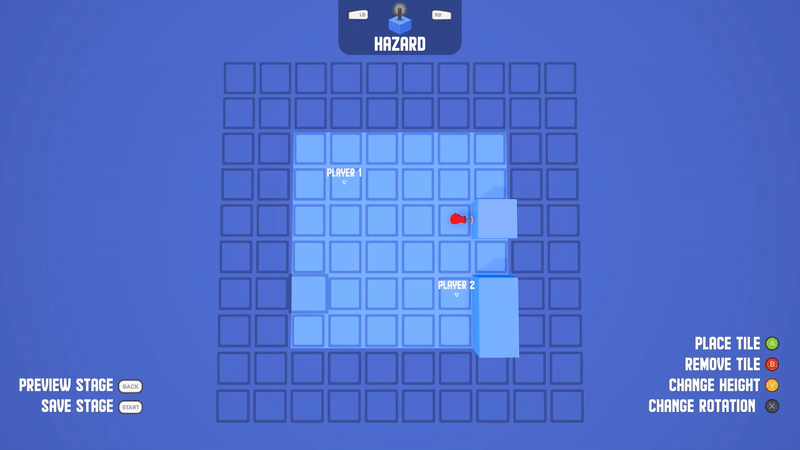 And you'll be able to share to steam workshops and download others to play in custom matches… I'm still working on that part though… Kind of like… I'm still working on the multiplayer… oops. That's for next week though. But the game is really coming together. There is now a fair amount of content with new challenges, improved controller support and bug fixes courtesy of the steam review teams complaints.

But I'm back. I'm feeling encouraged that maybe now there's a chance this will all work out.
So next time, we will sort out the mess that is my online multiplayer and we get it working as that is what you're all here for.
It's heating up now baby!
Can you handle the heat?
You can't handle this jelly!
I'll see you all next time. Love you bye.

Join The Discord!:
Discord.gg
Let me know about the new changes and what else you would like to see
Thanks for taking the time to read/watch!
- Cole