Player versus Player, or rather; Plastic versus Plastic is now available! Don't fear, although this major update revolves around PvP, we've still pushed out multiple changes to PvE. I would also like to emphasise; we haven't forgotten about PvE. PvP was hugely requested by the community. It didn't take a huge amount of development time. We agree with most of our players that PvP is a fantastic addition to Unboxed. It gives you a break from PvE and overall opens the game to more players.



As always, please let us know what you think of PvP, and the changes to PvE. Discord is the best place to get in touch. Thank you so much for continuing to support us. We truly appreciate it. The game keeps getting better and better, thanks to you amazing lot! Early 2020 is when we'll leave Early Access, and when that time comes, I'm confident HC:U will be something of a masterpiece.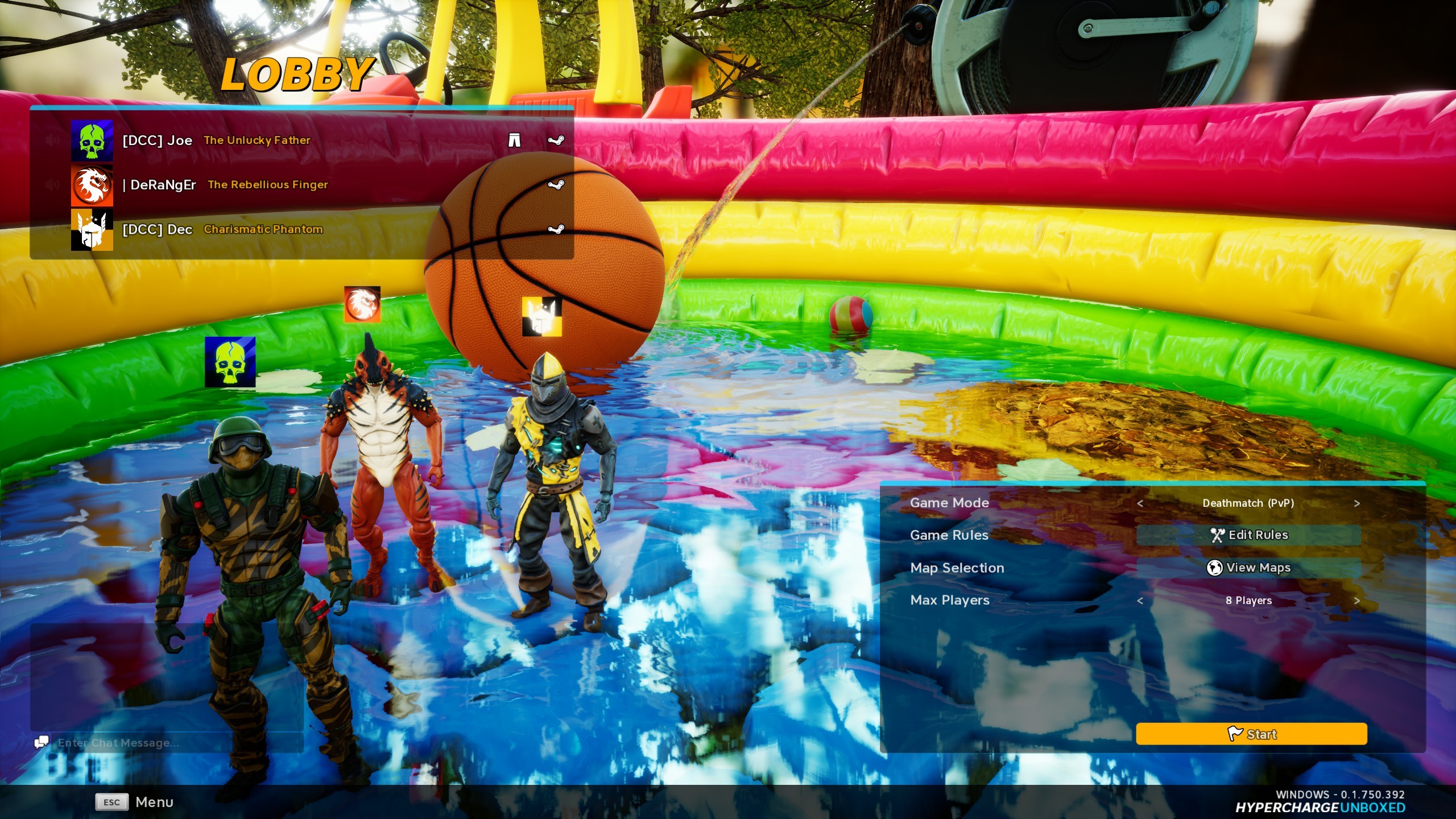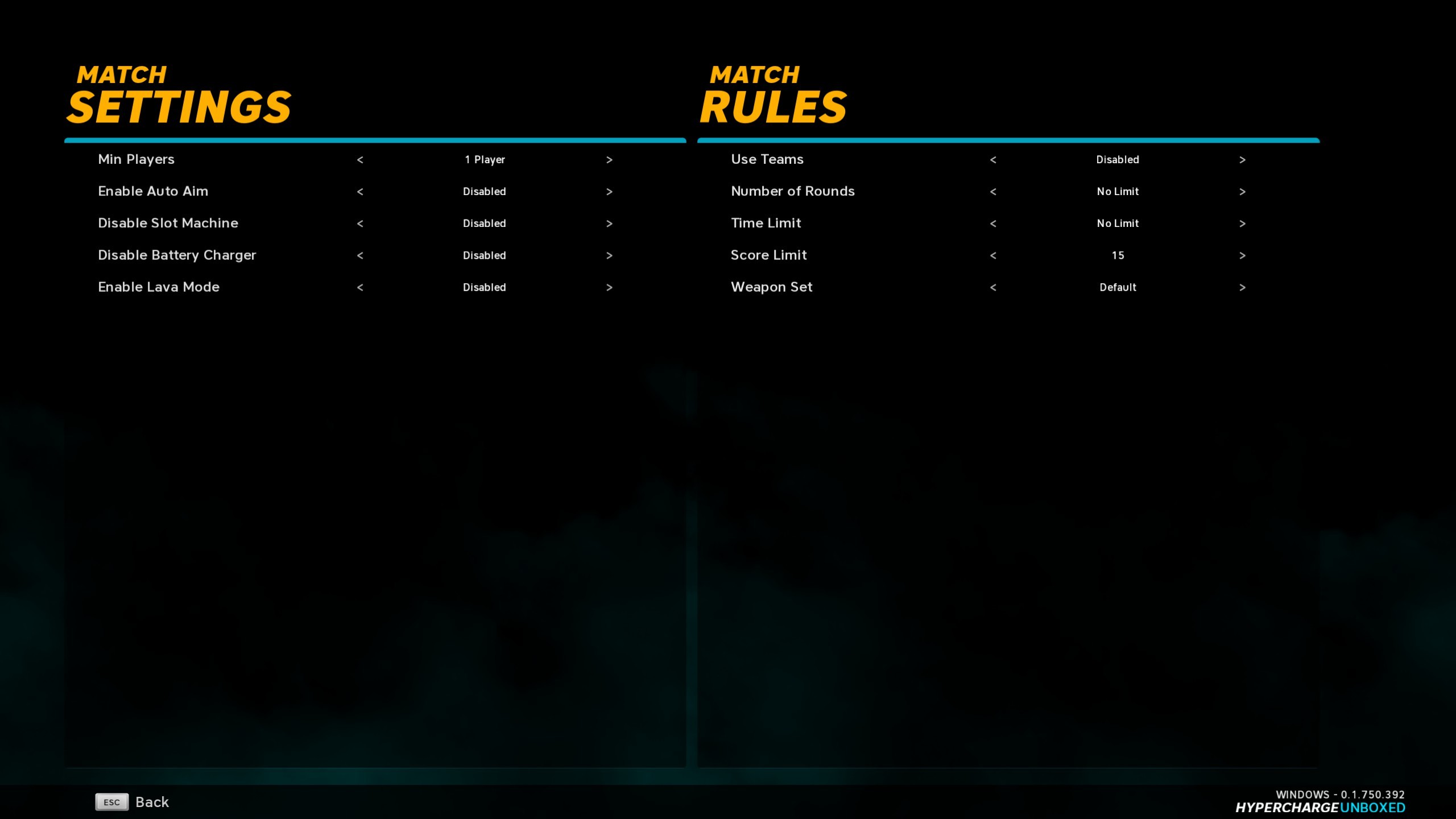 New Content / Improvements:
Added 8 player PVP (New Lobby, Game Mode Selection, Team Play, Random Music Selection, Spinning medal image for the participation award.)


Added adjustable Game Rules system for changing game options.


Added Voice lines for Characters + Radial Menu Voice command system.


Improved Gameplay flow waves for maps (Improved controller gameplay, difficulties, core balance and costs)

Added Footsteps SFX for all materials.


Added Physical Materials for All maps and physical material sounds and bullet impact particles.


Added temp Max Ammo overlay for introduction and tutorial in the future.


Added new customizable Avatar system.


Added new tool tip overlay system. (ability to see how to unlock things by hovering over them)


Added new music track for Lobby.


Added new music track "ChopperWolf" for Kitchen.


Added power node icon when holding batteries.


New controller binds system and "quick controls" preview UI. (Hold F1 or Down on DPAD)


Added double jump VFX.


Added Pausing when entering In-game menu when playing a Local Game!


Added proper gamepad UI navigation and interaction. (No more UI cursor)


Added previous and next keys to gamepad bumpers.


Added Scoreboard visible over EndOfRound by holding TAB or SELECT.


Added More hinges and hinge fixes on Bathroom, Garage, Kidsbedroom and Kitchen.


Added new Message & Point Feed system.


Added Kick & Ban players to In-Game Players List.


Added camera lean.


Added new weapons SFX for NPC soldiers.


Improved new audio mix for all SFX.


Added Hit & Critical Hit SFX.


Added gamepad acceleration & gamepad axis exponent.


Improved design for traps and turrets.


Added "Retry LeveL" button to End of Round menu.


Split-Screen now takes up full screen per play. (No black border)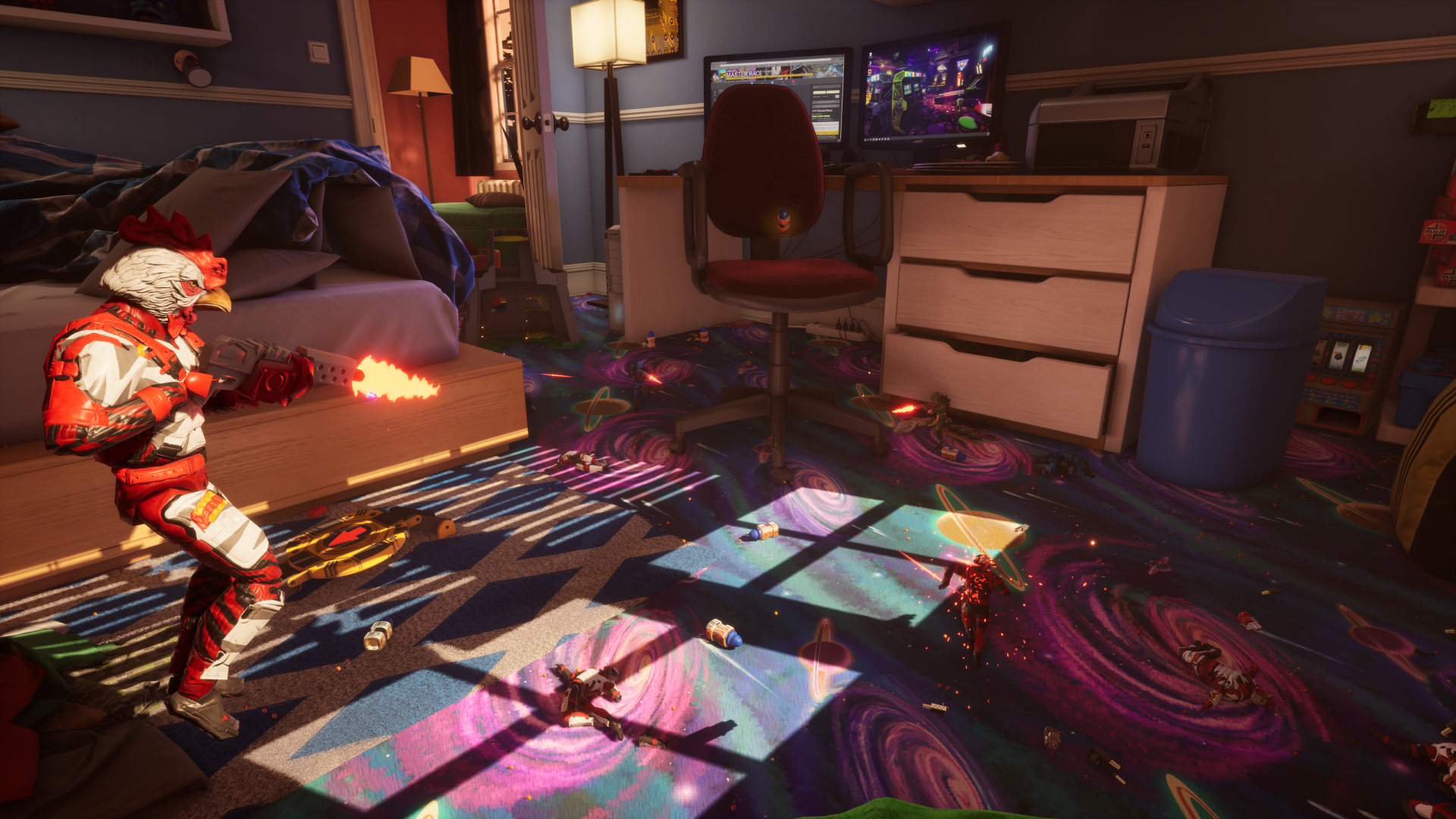 New Fixes:
Fixed a couple of rare crash issues.


Many improvements to AI, pathfinding and decision making on all maps.


Improved networking on Traps and Turrets.


Optimized materials, shaders, textures and SFX for environment and NPCs.


Fixed Death screen not appearing for some clients on death.


Fixed UI scaling on End of Round when in Split Screen.


Improved death message system to support PvP.


Added player killed player messages.


Fixed AI sometimes being stuck in looping "death" state. (Chopper on kitchen)


Fixed Chopper AI issues.


Fixed strange vignette issues when shield is recharging.


Turret and Traps optimisation and fixes. (Power usage, aiming, behaviour)


Updated cards and visuals for traps .


Improved text prompt text system.


Fixed quick controls not being able to be bound.


Fixed gamepad acceleration slowdown when running in low FPS.


Fixed settings not being applied after being saved.


Improved flashlight shadows system.


Find game name fix.


Added game mode to server browser and find game system.


Added game mode filtering for Find game menu system.


Added glider plane to game scoring.


Fixed prop collision issues on a few maps.


Fixed jetpack counting as an attachment for weapon sounds.


Fixed playerstate on local clients not receiving net messages. (Fixes split screen names and character data)


Fixed scrolling map selection with gamepad.


Fixed radial menu action key.


Improved old Lobby UI.


Improved lobby flow and server travelling.


Adjusted networking of some music states.


Build tool is no longer dropped when giving weapons.


New game announcement system.


Fixed many "player stuck" areas on various maps.


Fixed weapon particles (muzzle, tracer, flame, laser) when in split-screen.


Fixed split screen floating lights when you've collected a collectible.


Fixed player missing avatars in lobby.


fixed game not ending when all active cores are dead.


Fixed lobby map selection not being full screen.


Removed camera shake FX when not controlling the player.


Added indicator, shotgun, damage improvements.


Fixed end of round input in split screen.


No longer required to use mouse for players to skip through menus.


Fixed game user settings not preloading resolution settings if you make a new version of the user settings system.


Don't drop current pickup if reload is pressed.


Fix for DPI scaling issues on HUD.


Fixed mines and rockets hurting players.


Many other fixes/optimisations and quality of live improvements!
Submit a Review:
Store.steampowered.com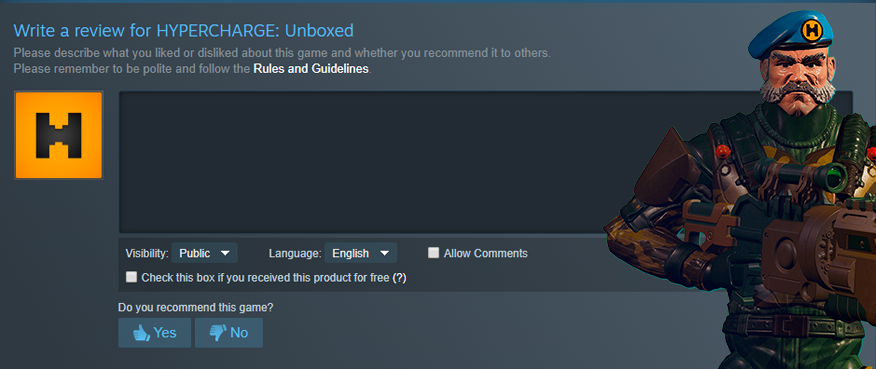 If you enjoy playing Unboxed, would you mind writing a quick review about it? It takes literally less than a minute and every positive review helps further promote the game. (Which in the end encourages people to buy it and provides us with more funding to update it more frequently) If you have already submitted a review but have friends who play the game, it would be great if you could ask them to submit a review too. Thank you!

Have fun and thank you! - Joe

Digital Cybercherries Ltd.