Three months has passed since game's release and it is now time for first update! There has been surprisingly few bugs to fix and none of them are critical.
This has allowed me to work on new game modes instead. This update adds two new competitive game modes called scorematch and team scorematch. This is what it looks like: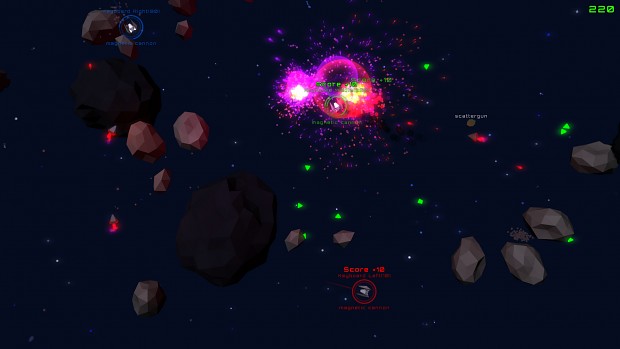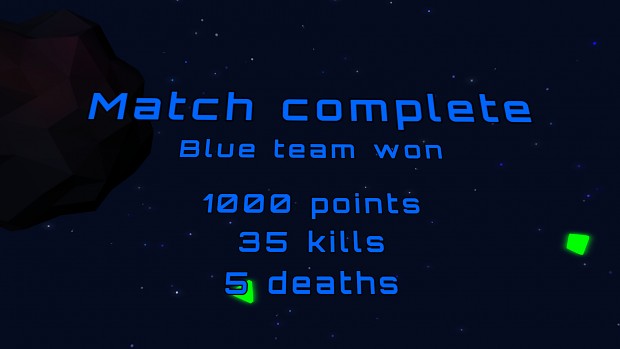 The idea in scorematch game modes is that Individual players or teams compete with each other and try to reach set target score first. In addition to taking out enemy drones for points, killing a competing player will drop part of the player's or team's score for others to fight over. As the match nears its end and everybody has collected more points, it gets more and more profitable to kill competing players instead of enemy drones. This makes the gameplay change over the duration of the match.
Here's the full list of changes in version 1.1.0:
Added scorematch and team scorematch competitive game modes.
Changed controller guide gamepad color to match the actual color of the first gamepad player.
Fixed power-ups spawning indefinitely when setting their amount to "none".
Fixed initial asteroids spawning at overlapping positions at match start.
Added secondary multicast group for remote controller discovery for better Wi-Fi compatibility.
Show a message stating the objective at match start up.
Upgraded Ogre3D and GLFW libraries to latest versions.
Updated SDL gamepad database to latest version.
The game is available on Itch.io for whatever price you think it's worth or free:
I had a birthday party a few weeks back and my DIY Hyper Ultra Astronautics bar-top arcade cabinet was there for the guests to play. Seeing people enjoy the game was a great birthday present. Here are some pictures and screenshots from the cabinet in action: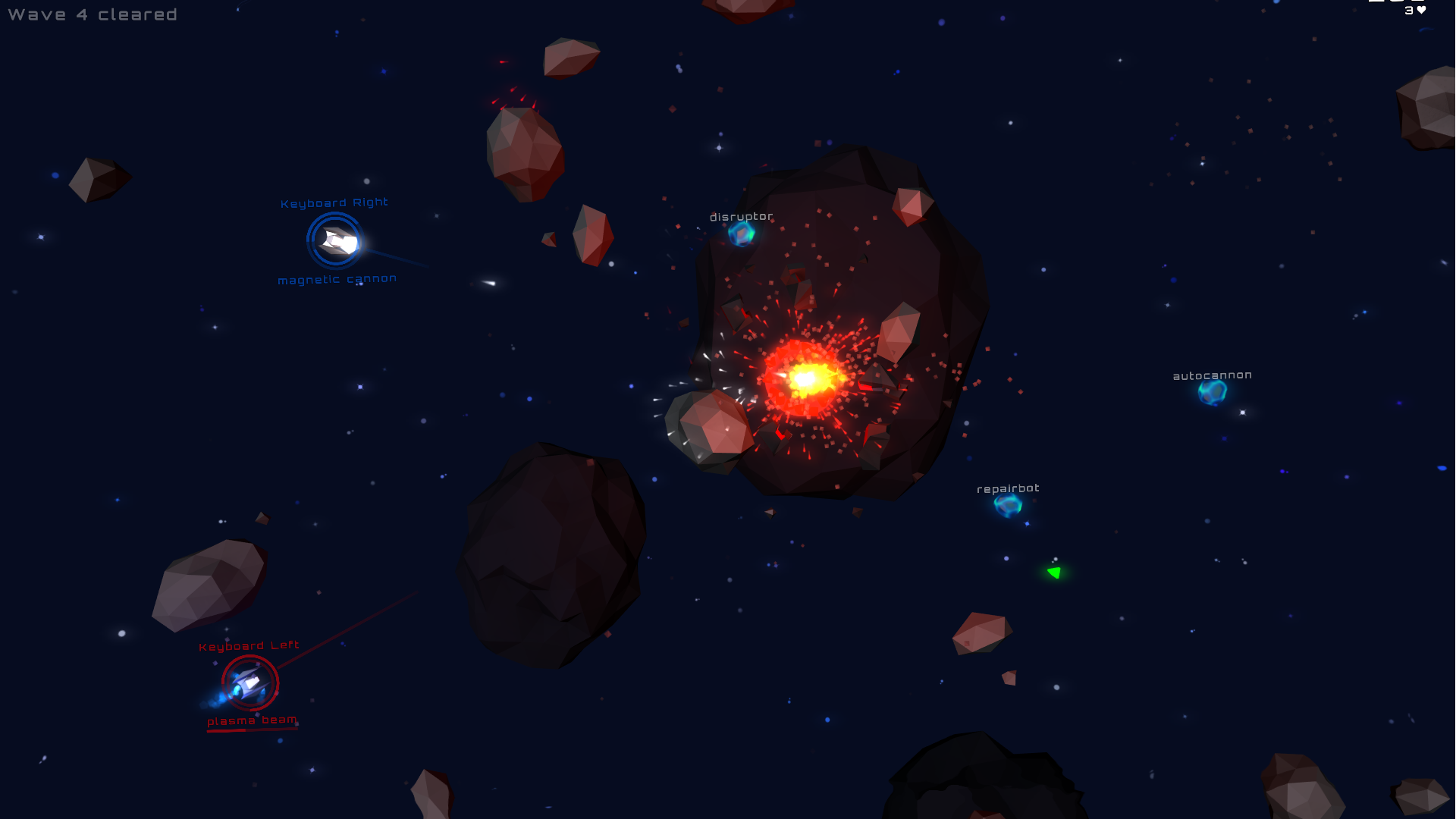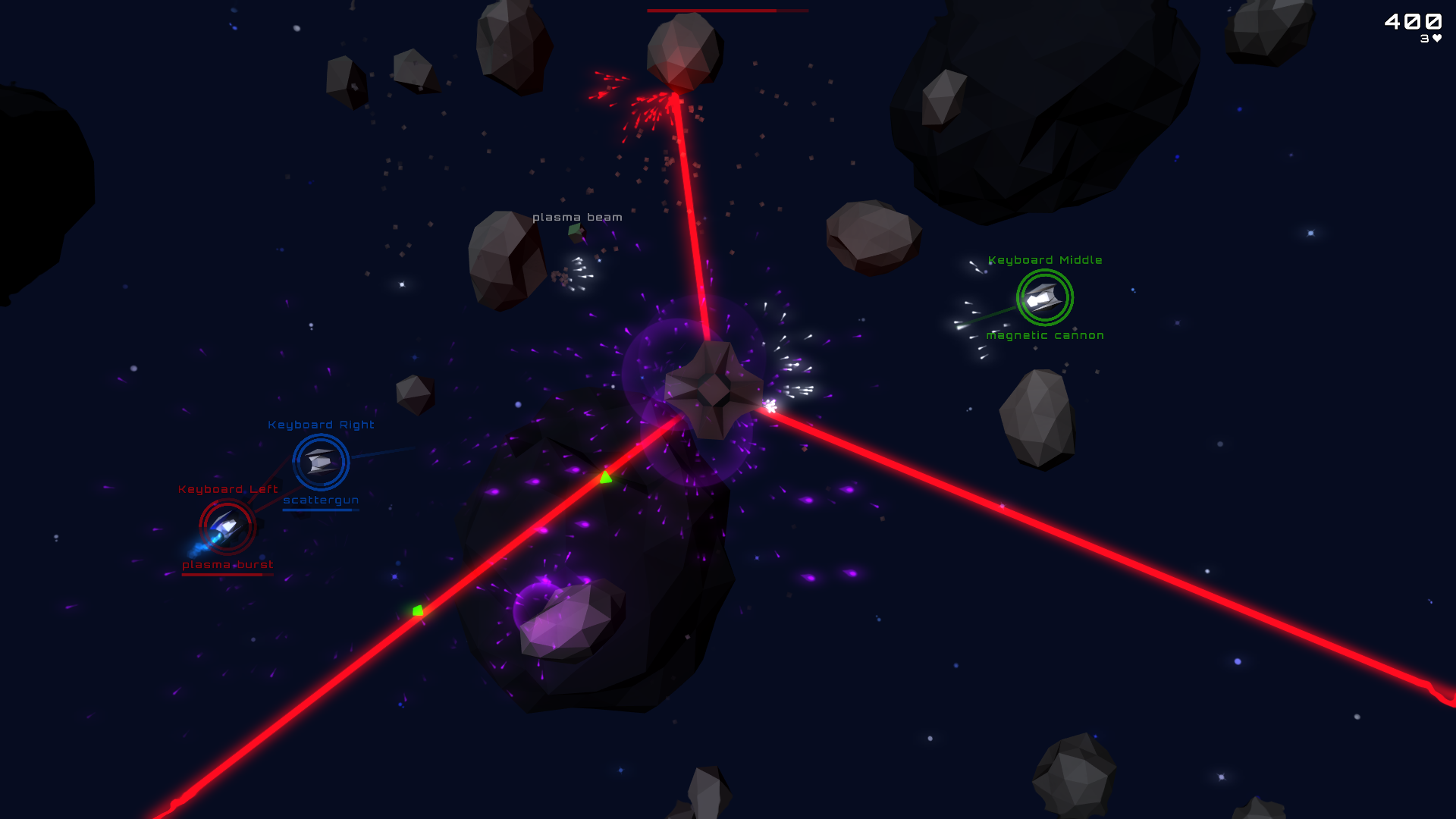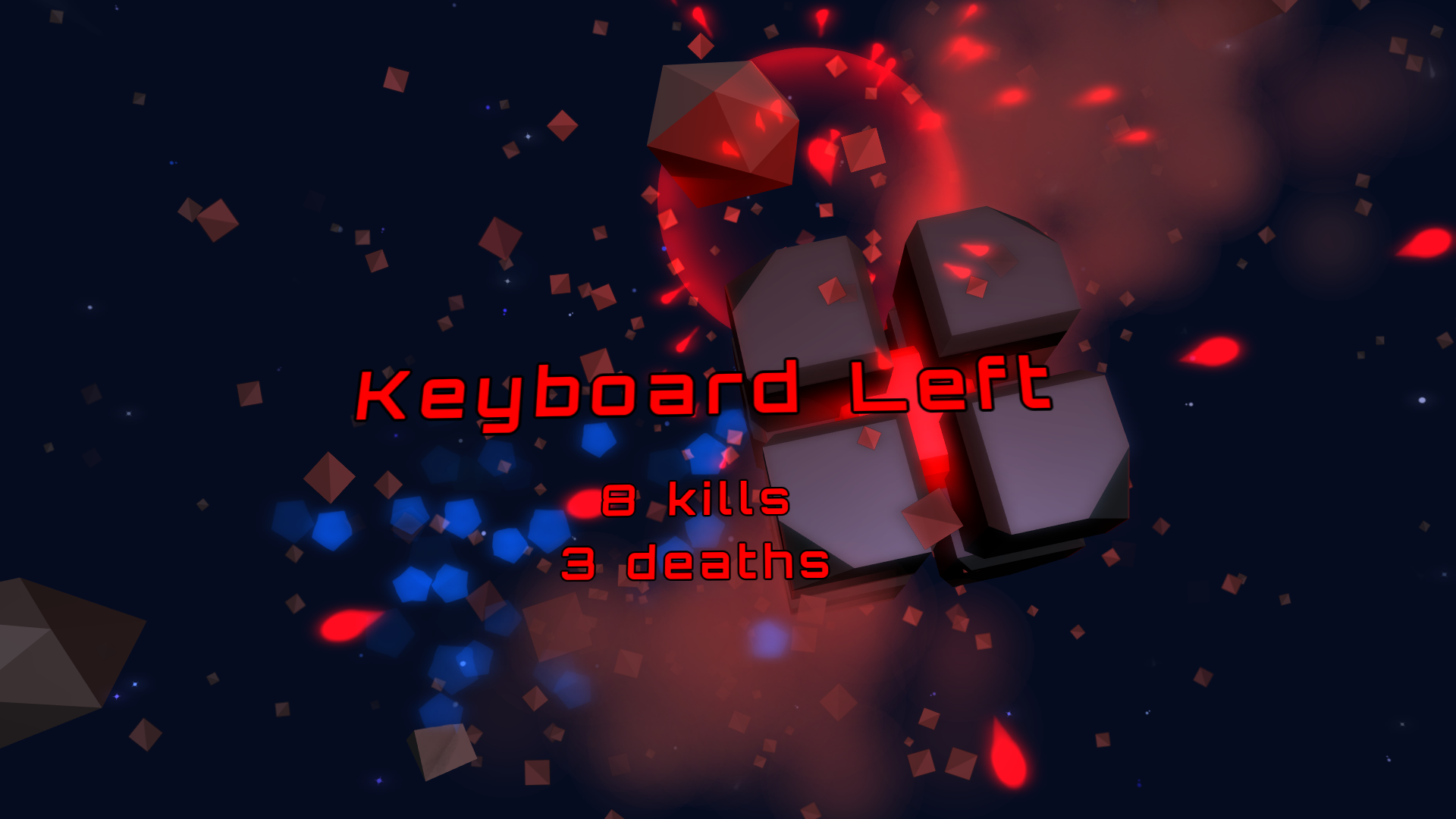 For more information on the game, visit the official web page: www.fractilegames.com
Let me know what you think about the new game modes!