We've had a placeholder for the player HUD for quite some time now and we feel that it's time we replace it with something a little bit better. When starting out designing a HUD, you kind of realize how influenced you get from staring at the HUD of other games for hours at end.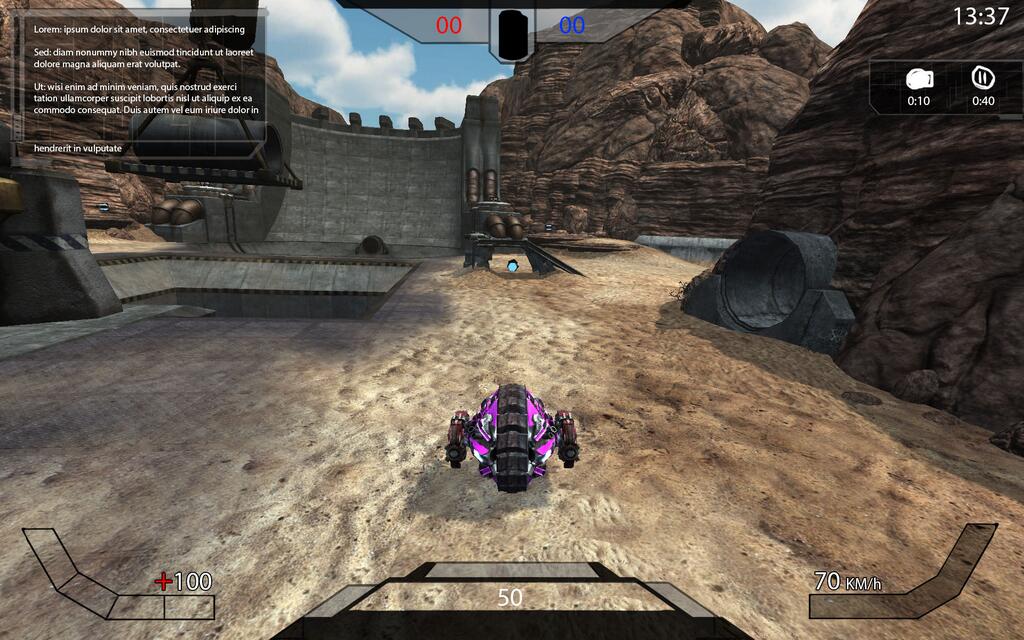 Our main influences for this mockup is the Wipeout and F-zero games. But as ImpactO has so much more going on, we kind of feel the need to add more layers on top of this to fully show the player what is happening in the game. This turned out to clutter the view a bit.
But hey, it's only a mockup as of yet.
If anyone of you reading this has any input/feedback/experience feel free to leave a comment or contact us!
All the best until later.