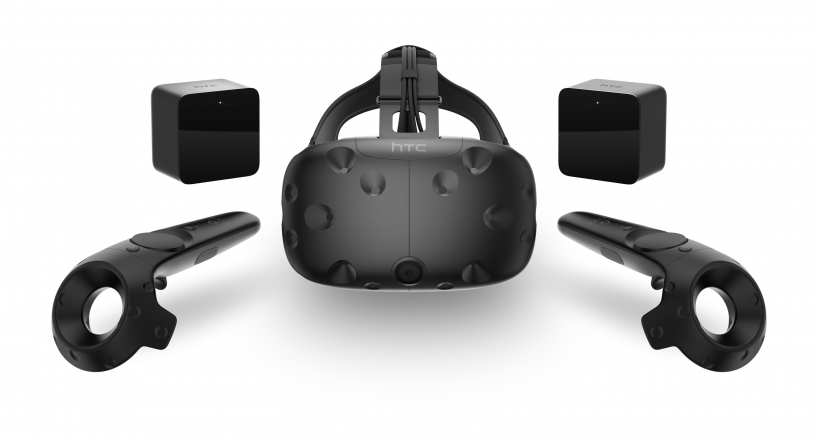 Valve and HTC have finally announced all of the key details surrounding the release of the HTC Vive Consumer Edition. The first, and most sought after detail, is the price: US$799. Though initial speculation predicted a price of anything up to $999, the final price tag is still a significant reality check for those looking to get into room scale VR.
At $200 more than the Oculus Rift - which itself is estimated to be more than what the PlayStation VR will launch at - the Vive Consumer Edition cements itself as the high end of VR hardware. But to appreciate the high price, you need to take into account what comes in the box.

The Vive Consumer Edition will ship with the headset itself, along with two motion controllers, and two room scale tracking sensors. Compare this to the Oculus Rift's pack-in IR sensors and wireless Xbox One gamepad, and you can start to see where the extra $200 is going - if not into the Vive headset itself.
While the Oculus Rift will come bundled with third-person platformer Lucky's Tale and space dofighting sim EVE: Valkyrie, the Vive Consumer Edition will, for "a limited time", come bundled with two of its own games: Job Simulator, and Fantastic Contraption. Though both demonstrate the strong capabilities of room scale VR, neither offer as strong a "traditional" gaming experience as either of the two games bundled with the Rift. That said, many of the games in development for the Vive - such as stealth game Budget Cuts, and multiplayer shooter Hover Junkers - will easily fill that niche.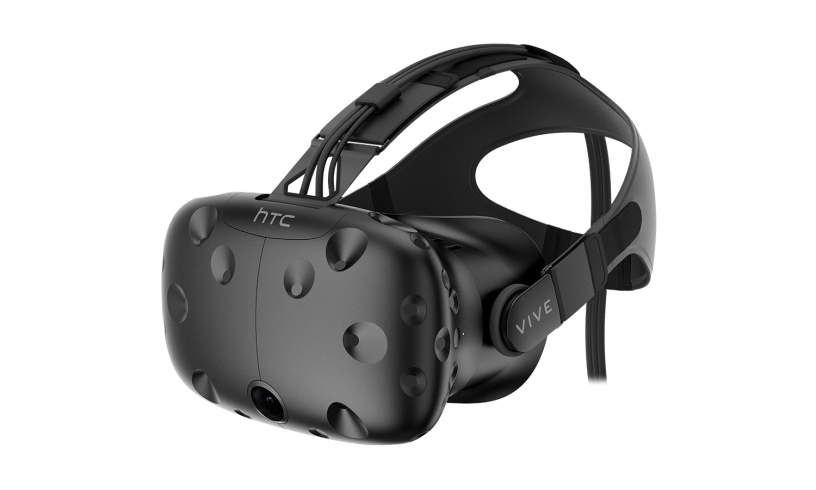 The Vive Consumer Edition also sports some physical additions. As well as a new head strap, the headset sports newly integrated phone functionality. Known as Vive Phone Services, these features allow you to "receive and respond to both incoming and missed calls, get text messages and send quick replies and check upcoming calendar invites directly through the headset." We haven't seen this in action yet, so we're not sure what the software solution looks like - but it continues HTC's high level goal of allowing you to perform important real-world tasks without removing the VR headset.
HTC's CEO, Cher Wang, comments on the announcement:
"From the beginning, Vive has been at the forefront of virtual reality, with HTC pioneering several ground breaking technologies. Since announcing Vive this time last year, we have worked tirelessly with Valve to deliver the best VR experience on the market, winning multiple awards and receiving critical acclaim from media, consumers and the industry. With the Vive consumer edition we are now able to realize our ultimate vision; bringing Vive into homes around the globe so that people can experience immersive virtual reality in a way that fires the imagination and truly changes the world."
Pre-orders for the Vive Consumer Edition will open at 10AM Eastern Time on Monday, February 29, while the hardware will go on sale for everyone else in early April.