Hello, I thought I'd make a post about the process we went through to make the prototype. Once we had discussed what kind of game we wanted to make I decided to create a quick pitch to sum it up and make sure we were on the same page.
A brief pitch helped us agree on a direction for the game.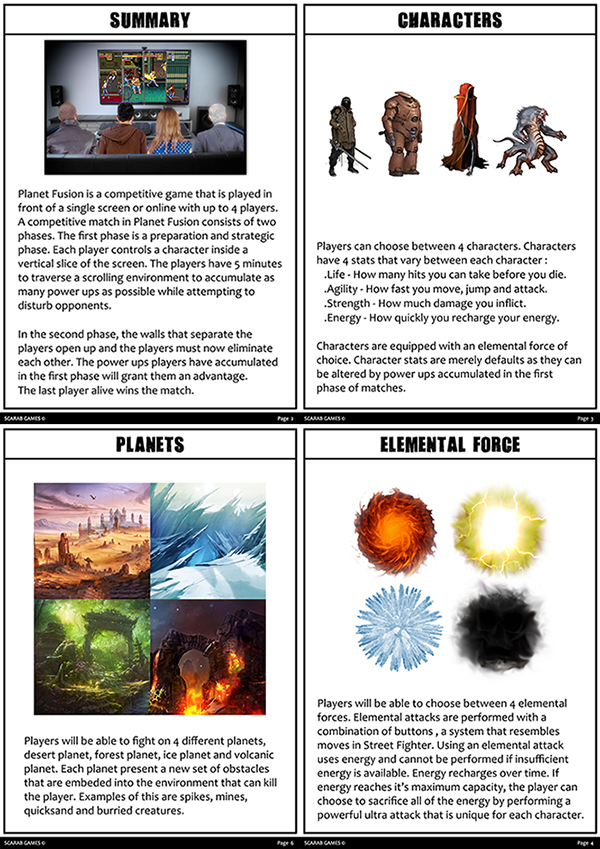 I did not create a game design document as I feel this only sets limitations in the prototype phase. A simple pitch gave us a direction without constraining our creative freedom. Even with the simple pitch, some things ended up not making it. The idea that a match would be divided into two phases, first one being a purely platform phase and the second being a purely fighting phase. The idea was that you had to gather upgrades during the platform phase to make you stronger in the fighting phase.
After doing the first test of phase 1, it become clear that it was full of design problems.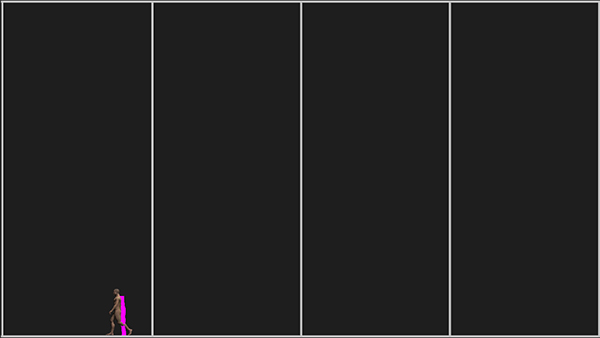 The main problem is that there just isn't enough room to get interesting platform layouts when the screen is divided into 4 lanes. Making the characters tiny could've given us enough space to make interesting layouts but when you have complex combat moves in a realistic 2.5d graphics style, you need the characters to be as large as you can make them to make it clear what's going on. The platform phase was also a more risky design move and it was hard to tell if it would even be something people would enjoy including ourselves.
At this stage we already decided to remove phase 1 and focus only on combat.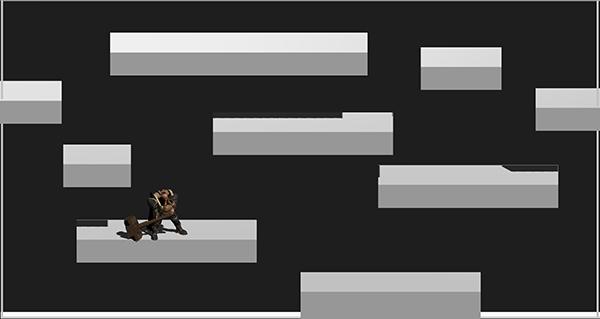 The first thing I focused on was player movement. I knew it had to rely heavily on physics, not only because this gives fluid movement but due to the fact that you'd be able to push and pull each other. We also noticed that it was immediately more fun to work on the combat phase and it re-assured us that phase 1 was not needed. When you work on a project without getting paid it becomes really important that you find it fun to work on the project, since lack of motivation is probably the biggest killer of unfunded projects. There's also a good chance that if it's fun to work on, then you'll also enjoy playing it.
I then added 4 players, game controller support and one basic attack.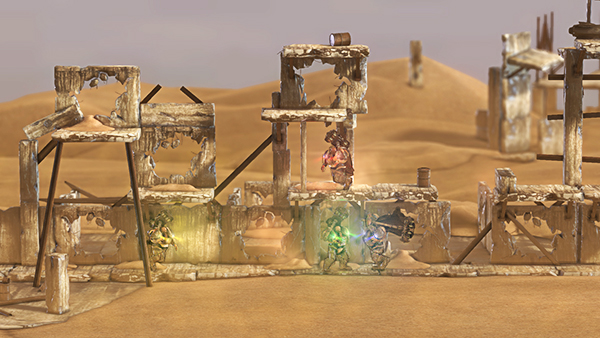 We started to discover the lore behind humans and how it would fit with the rest of the lore. We did the entire level in one day and realised that we really liked that the level was large as this gave us unique gameplay opportunities. The combat was also slower than your average brawler and more deadly, this was also something we felt would help define the game.
The prototype ends up looking like this.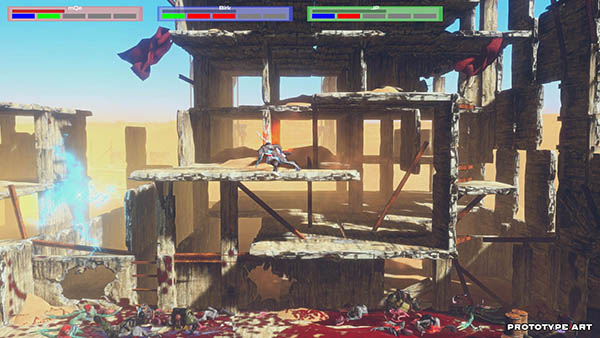 We added player scores that would tell you which player you killed by tinting the kill point. Powers and artifacts were added to give a lot more longevity and variation to the game. Experience points and leveling up so you can unlock more artifacts, who doesn't like a bit of progression :)

Overall I'm pretty happy with how the prototype turned out. Temporary art and lack of tutorials or proper menu makes it a bit of a frustrating experience for new players, especially when we aren't there to explain anything. But all the mechanics are in place, we have a clear vision for the game and now comes the "easy" part of polishing and balancing the game.