Organic Panic has been in development for over 5 years. Although a lot of that has been focused on perfecting our physics engine, a good portion has been dedicated to drafting and creating unique levels.
The world of Organic Panic is a distinctive one as players have the opportunity to employ one of four different characters, each with their own unique skills and abilities. We initially began creating levels that highlighted and reinforced the skills of each character. Some levels require Kiwi's water abilities; others are much easier to complete using Carrot's fire powers; etc. From there we went on to create special co-op levels.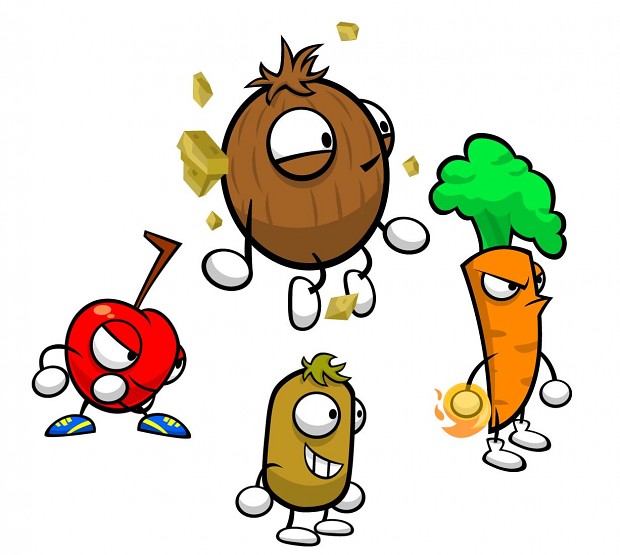 We also wanted the player's surroundings to change and created 4 different worlds including a rainforest, volcanic island, industrial wasteland and space. This allowed us to add in different enemies and barriers specific to each world.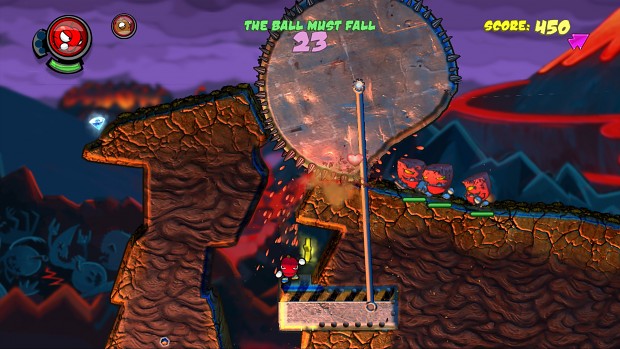 Leading players through the story line required a few levels and then of course there are the levels that serve little purpose other than being fun to play. It is a game, fun doesn't require an ulterior motive.
When we finally took a breath, we realized we ended up with over 100 levels.
On top of this user can create their own levels. See one of our past news stories for more on this, including a video.
Which brings me to the interactive part of the post, how many levels (or hours of story mode gameplay) should a game have? At what point is the time put into each additional level not worth it, due to the fact that most players will not reach that point in the story?
Thanks for reading and for the feedback.
Make sure to track Organic Panic's progress by becoming a fan on Facebook. The development team can be contacted via email at: info@lastlimb.com