Rube Goldberg Machines are a pastime of many. The puzzle-like thought process, the acceptance of even the most convoluted expressions of creativity and the anticipatory excitement of success all lead to its intrigue.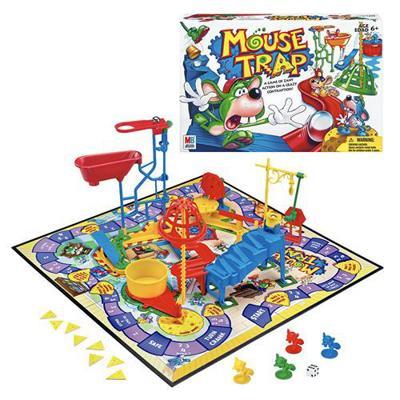 Hasbro's Mouse Trap Board Game is essentially a Rube Goldberg Machine and since 1997 MIT has hosted a Friday After Thanksgiving (FAT) Chain Reaction event. More than 1,500 people gathered at FAT 2012, teaming together to demonstrate a mastery of simple physics.
Perhaps more addicting is computer based physics platform Phun. Users are provided with simple tools that allow them to quickly and easily interact with the forces of gravity, friction, density and inertia. An online community quickly arose upon its release in 2007, and users can now access a community generated toolbox of springs, gears, pistons, catapults, cars and even rockets. Hundreds of game play videos have been shared online, accruing millions of hits.
Over 80 years after the popular rise of Rube Goldberg devices, the vastly over engineered chain reaction genre still resonates with audiences.
The 2.5D Indie puzzler Organic Panic, which has been in development for five years, combines some of the best elements the genre's derivatives to create one of the most enjoyable and addicting Indie games of 2013. At the game's core is a physics engine that provides players with unprecedented levels of reality and employees even more scientific principles than Phun.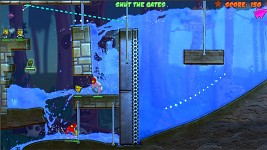 It is this physics engine's beautiful display of flowing liquids that separates Organic Panic from any other Indie title out there. Check out other screen shots here.
Organic Panic also includes an amazing level editor in which players can experiment with a myriad of game elements including lava, spikes, ropes, hinges, portals, and more. Tools such as boolean and welding allow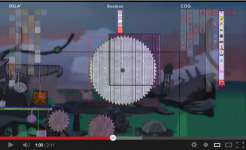 for virtually any shape or machine to be easily created. Organic Panic's small team of
developers is working on a platform that will foster a community where levels and walkthroughs are shared and rated.
Perhaps even more impressive is that the level editor is the same tool used by the game's developers to design each of Organic Panic's more than 100 levels.
There is lots of excitement surrounding the game, which won Game of the Month at the NYC GAMES
Forum. Hoping this success can fuel the last stages of development, an Organic Panic Kickstarter campaign will be launched in the coming weeks. The money will go towards cleaning up the level editor, rounding out the storyboard, and porting the game to Unity.
Make sure to track the games progress by becoming a fan of Organic Panic on Facebook. The development team can be contacted via email at: info@lastlimb.com