Good news guys, I am going to release the 1.0 version of the mod in the coming days so be on the lookout for it. It will have much more added so I hope you will enjoy, meanwhile here is the latest pic and video for you to see.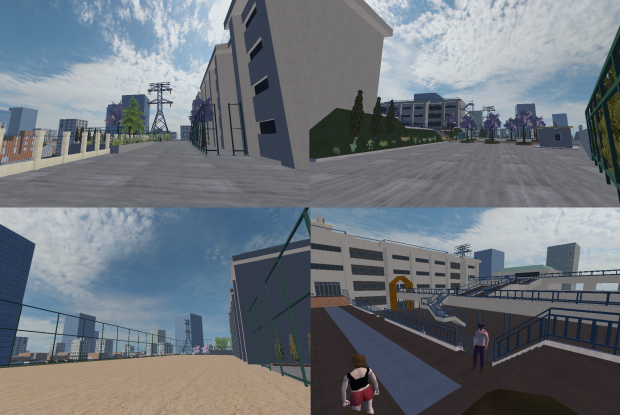 Could you guys please comment this time as I got 1 comment for the previous news post which asked for feedback on the high school scene so far, really need that feedback as it's crucial to help the development of the mod in any way you can.
The only thing left for me to do for the high school location is to add in the surrounding trees, finish off the ai mesh and then set up the different sections such as the tavern, castle and so forth. Could you guys help me out to promote the mod to get more people to know about it as I would really like that.
Don't forget to
Check the mod out on the forums
Track the mod on moddb
Subscribe to my youtube channel
Follow me on twitter
And support the mod in any way possible
Thanks for reading and wish me good luck