Hello ranchers!

We've just launched the August update, which adds a much requested animal: horses!

You can now pop to the bus stop near your ranch and interact with the sign in order to travel to the auction house. Here, you'll have to outbid your competitors to buy horses!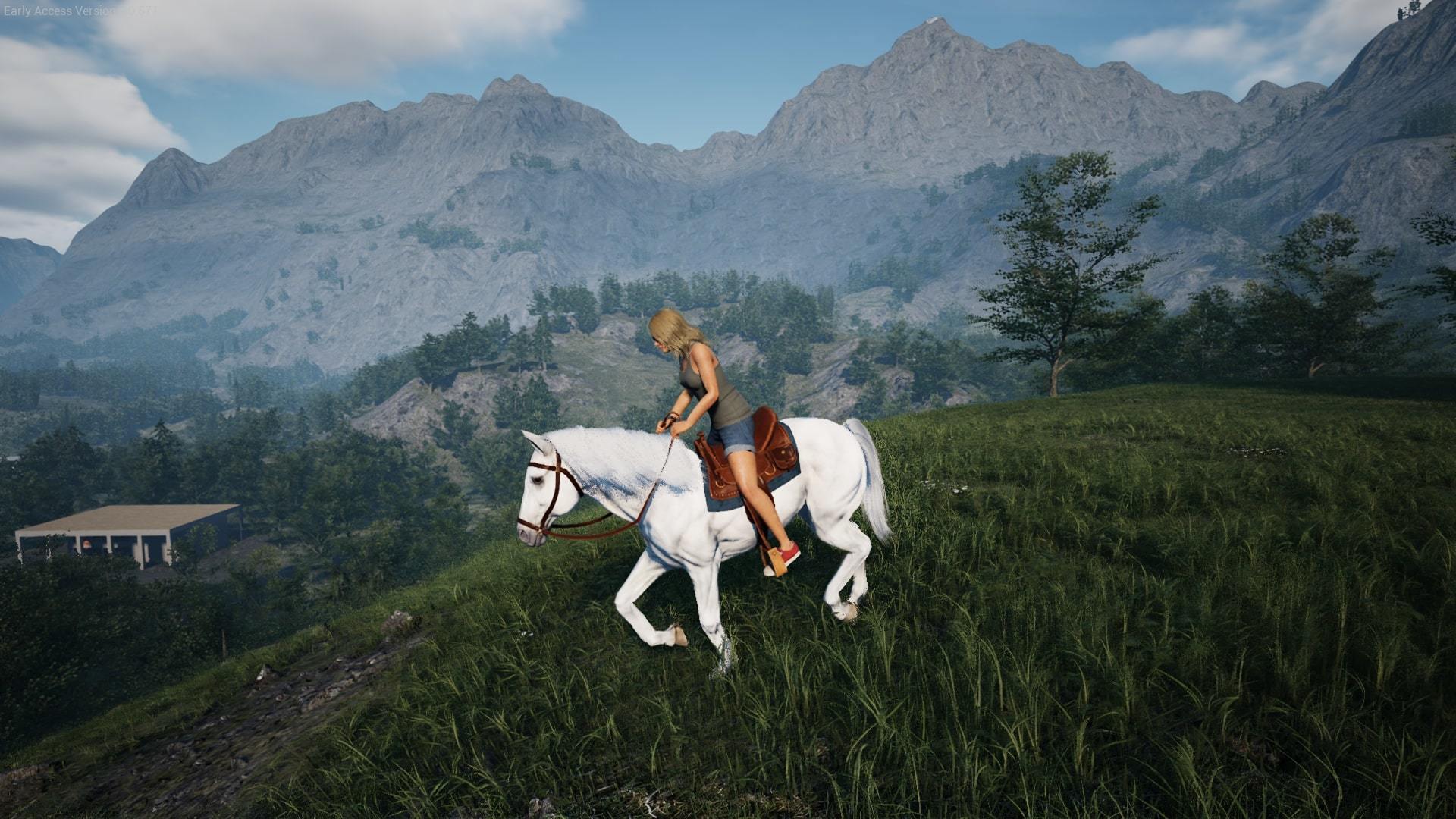 Horses are a great new form of transport, but they're also able to be trained up.

Horses have different stats: stamina, speed, handling, and health. The higher these stats, the more the horse is worth. These stats also affect the abilities of the horse, allowing it to run faster for a longer duration and even turn sharper.

The more you ride your horse, the more it gets trained.

You can also build a training pad where you can do a circular run to increase its experience, or perform successful jumps over the jump gates.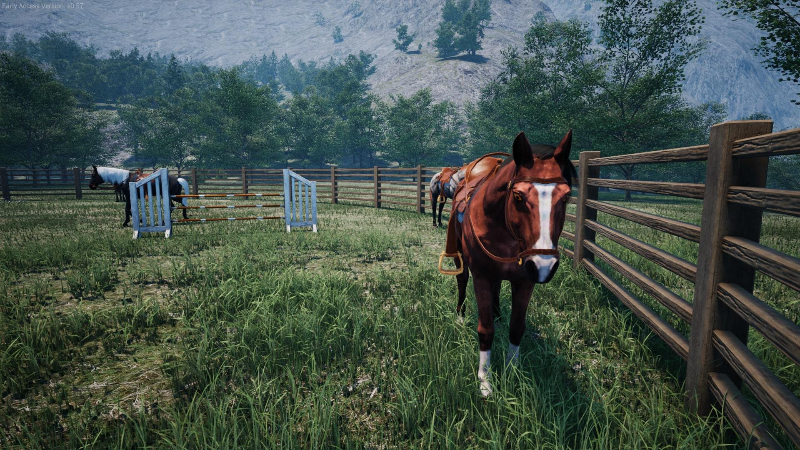 We've also added a few new hat types!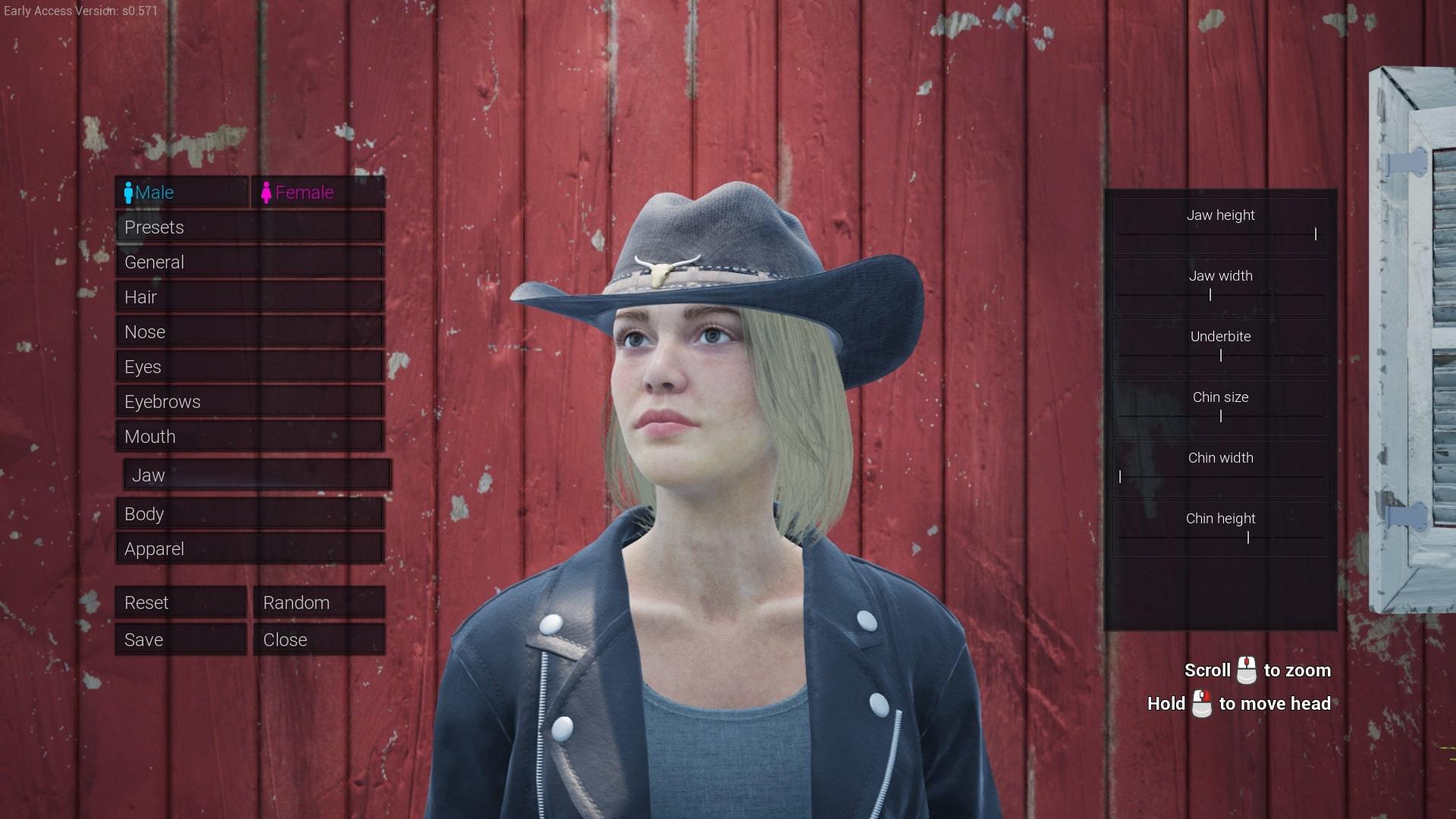 Ranch Simulator - Now on Sale!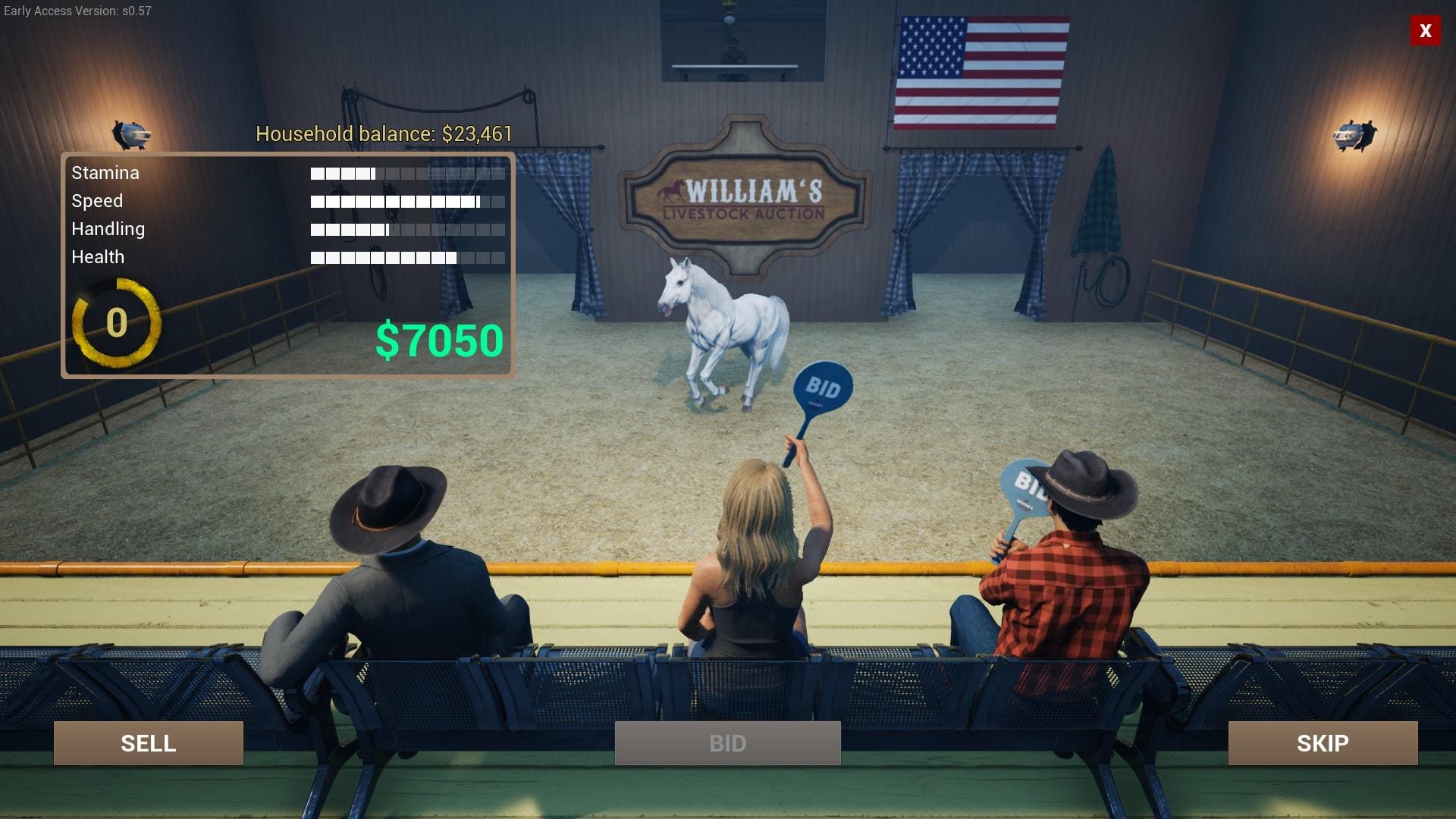 New Trailer
Ranch Sim has come a long way since it launched in Early Access, and we have put together a new trailer that better reflects the game as it stands today.

Check it out:

Full Patch Notes
New
- Added hat category to the character editor, which contains 3 cowboy hats
- Added "William's livestock auction" where you can purchase/sell horses
- Added a sign by the bus stops that will take you to the auction house for $50
- Added horses with 4 different types of stats: stamina, speed, handling and health
- Added a whistle key (H) - to call your horse. Aim the cursor at it and press H to whistle. It will then follow you around
- Added a training paddock for horses. This can be found and built via the blueprint book.
- Added ability to train horses by riding, performing successful jumps over jump gates, and running the inner circular run inside the training paddock
- Added glossary entries for horse and horse training. See these for tutorial tips.
- Added option in the video settings to change horse mane to advanced (NOTE: this uses a new hair system in UE4 that hasn't been optimised by them, so it is therefore of course not optimised in the game. We expect Unreal to optimise this feature in version 4.27 which we plan to transfer onto soon)

Fixes and changes
- Fixed the spawning of grass in the main menu

This update marks the end of our current roadmap! Within the coming weeks we'll be announcing the next Early Access roadmap, which will lay out our vision for the next group of exciting updates.

Keep an eye out ranchers!