Horses
After some development we're now pleased to let you know that the British player can now ride a horse into battle. Charge those enemy with sword at the ready ...
Development hasn't finished with the horse, like most things we create we'll let you configure stuff for the horse before going in game.
We've included some images of the player and his squad of AI under his command.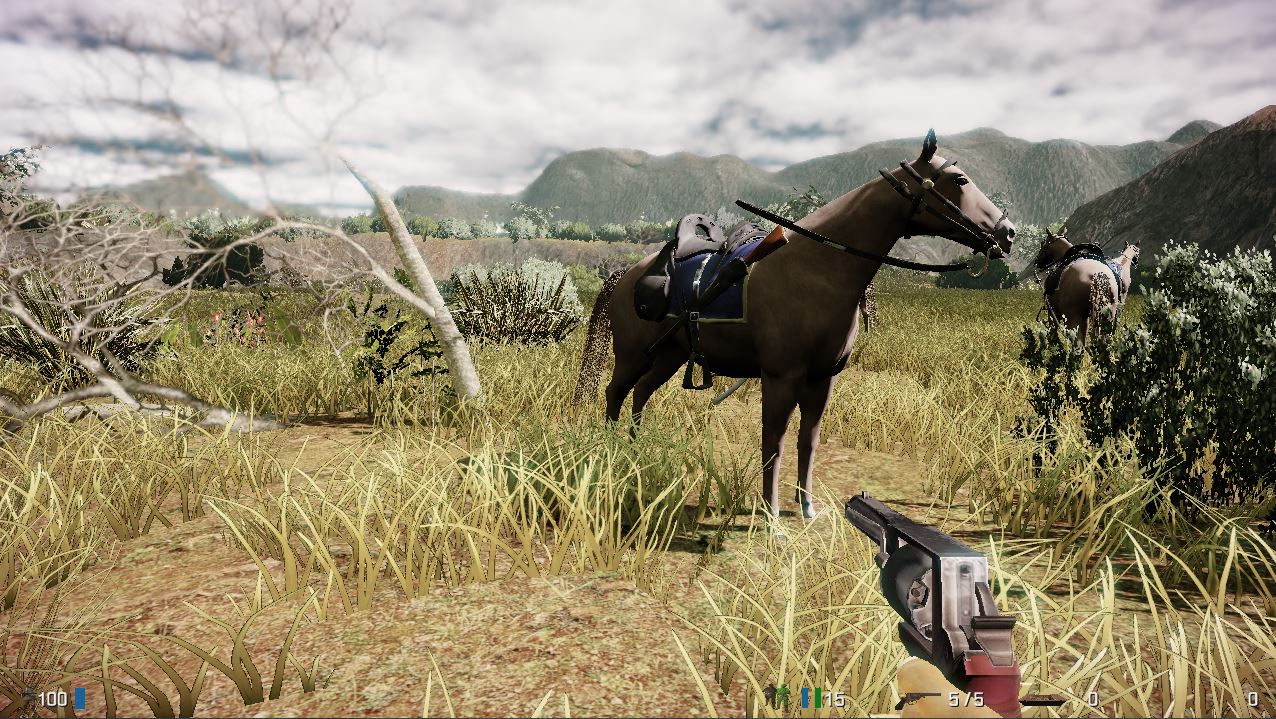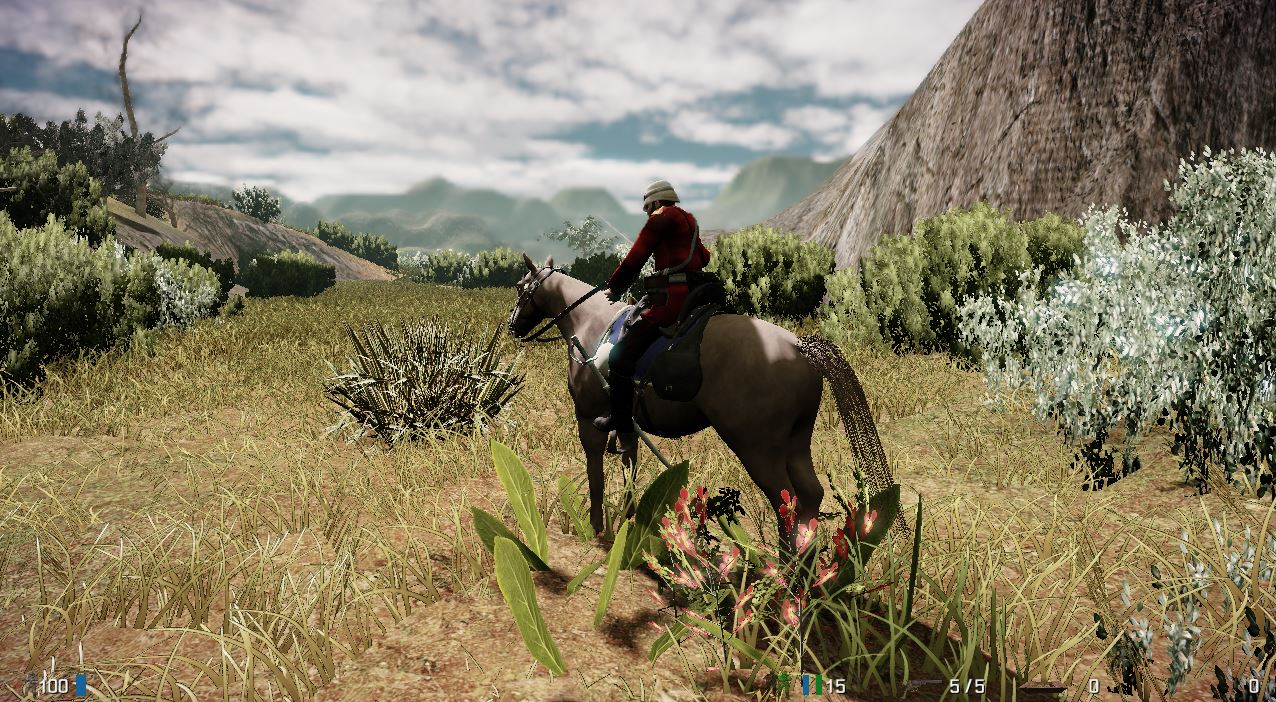 You can now keep pace with a giraffe.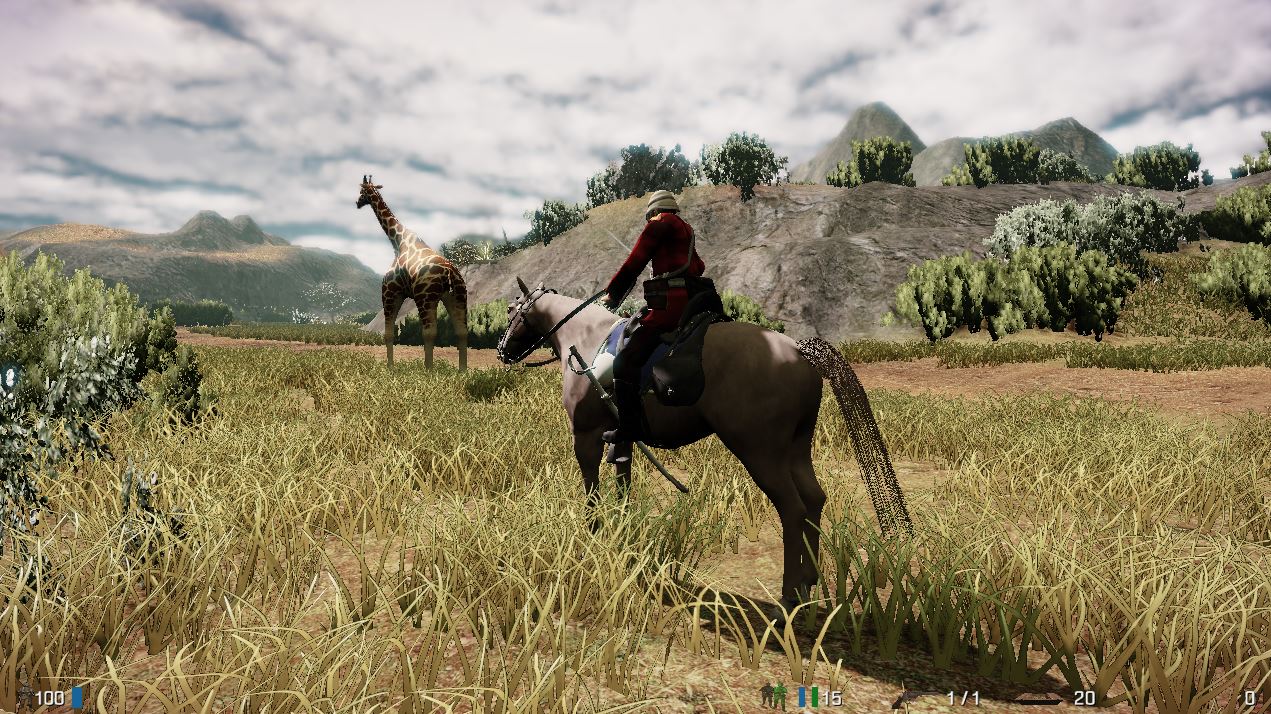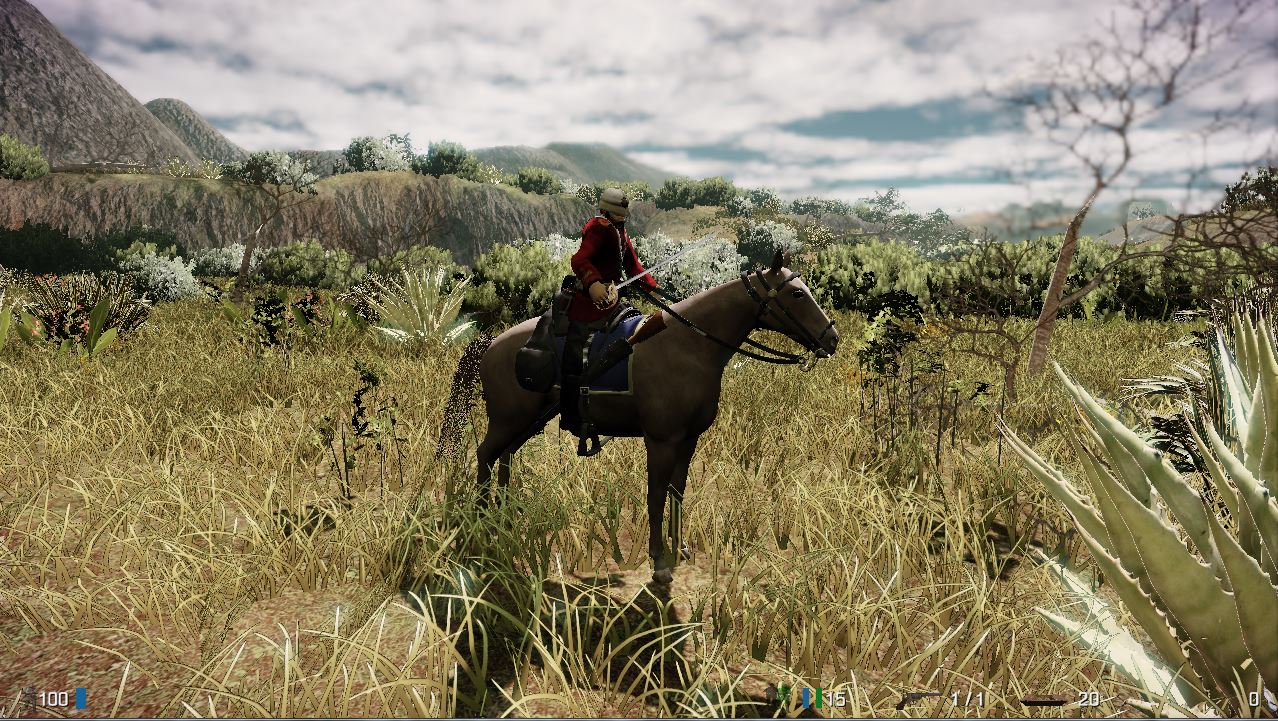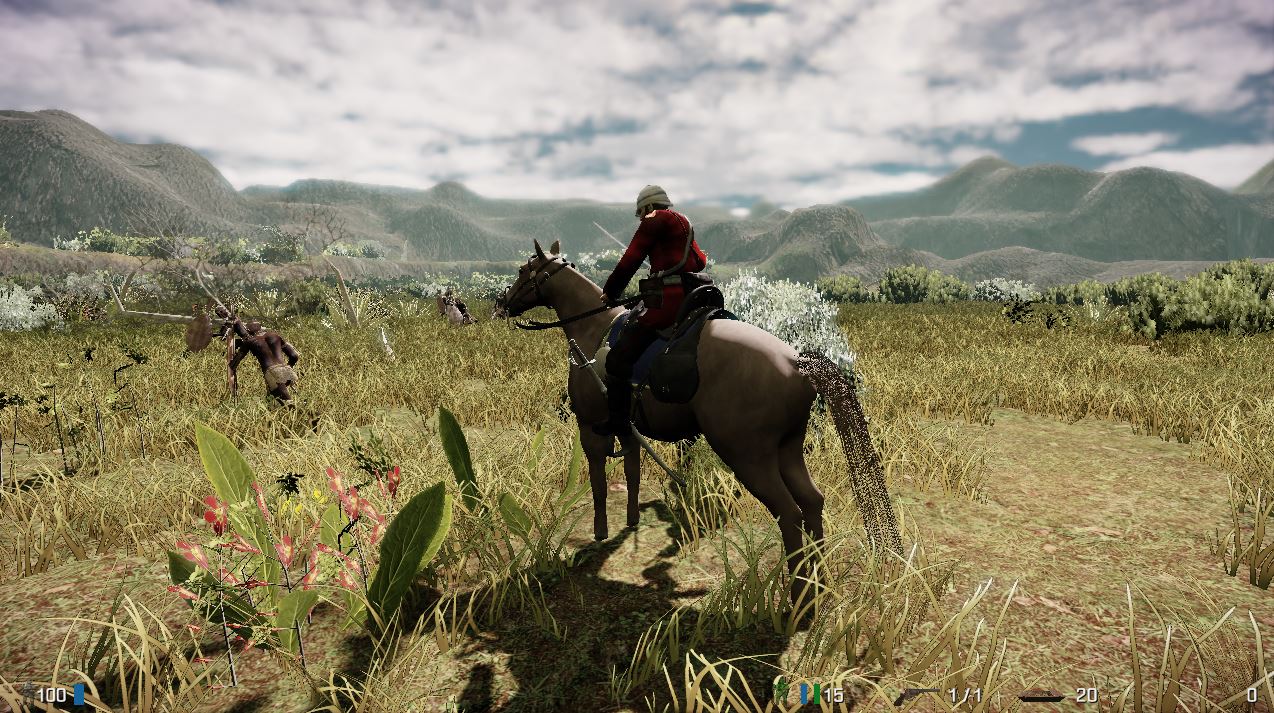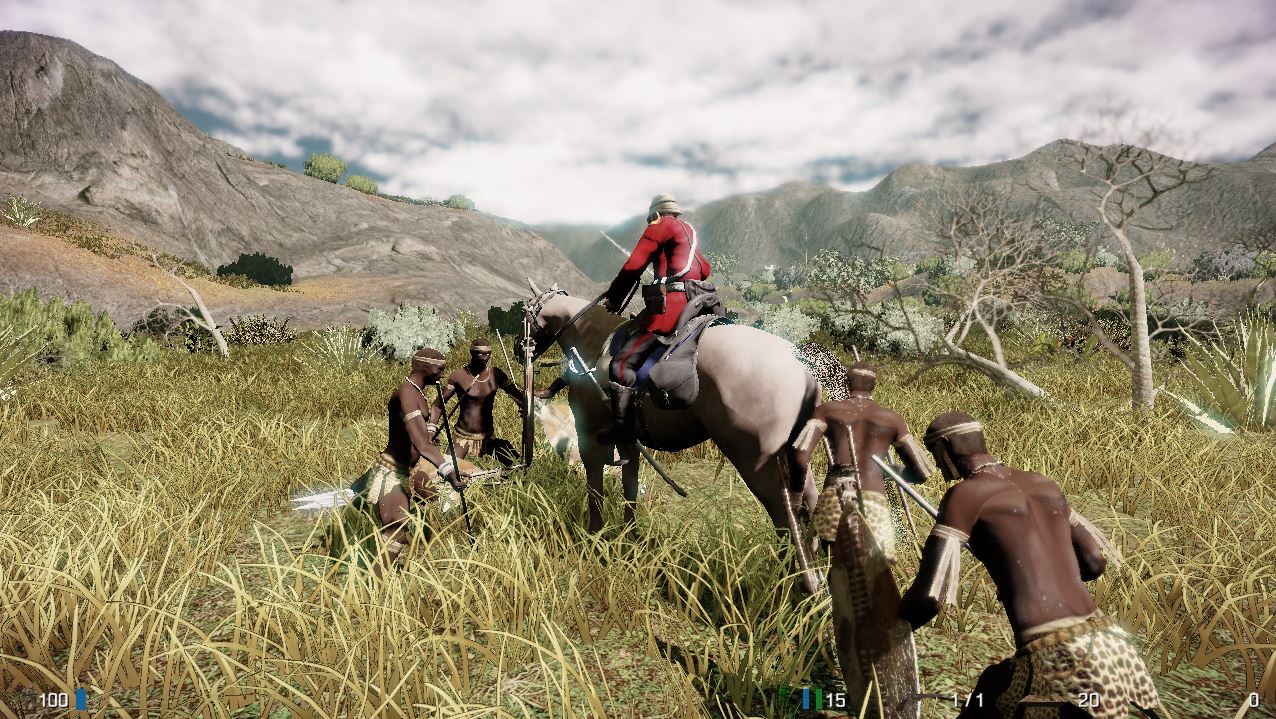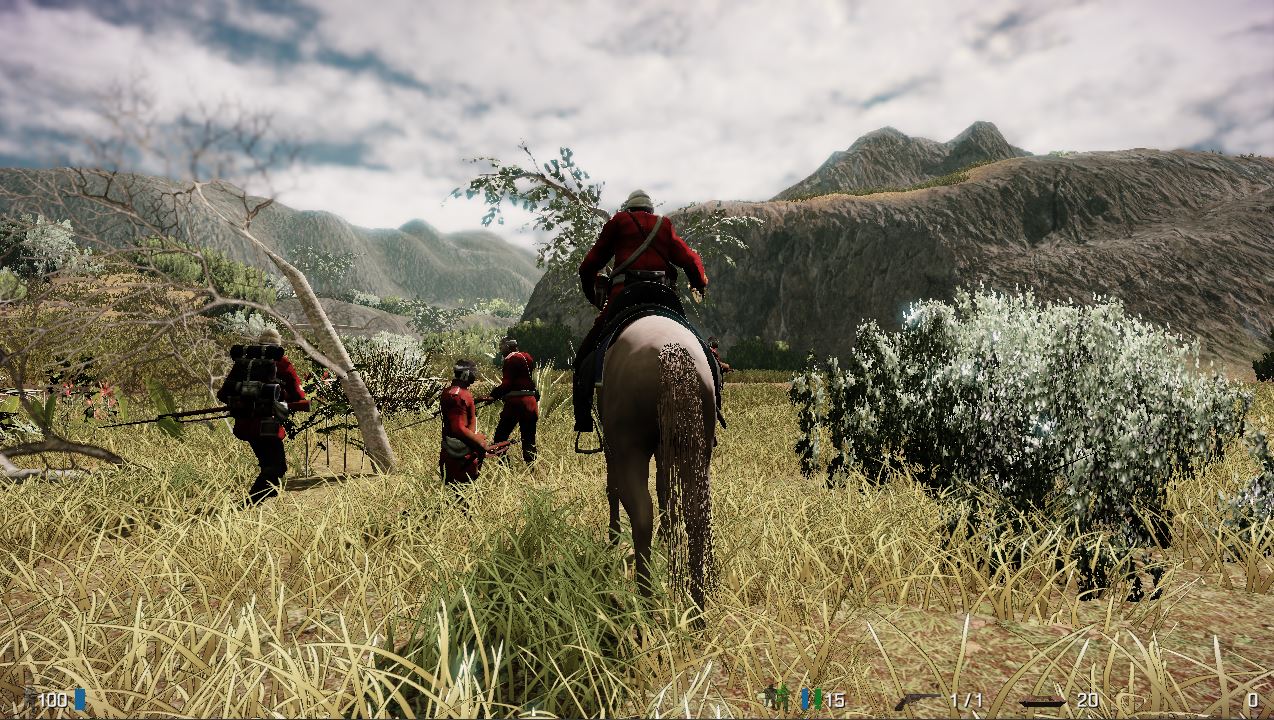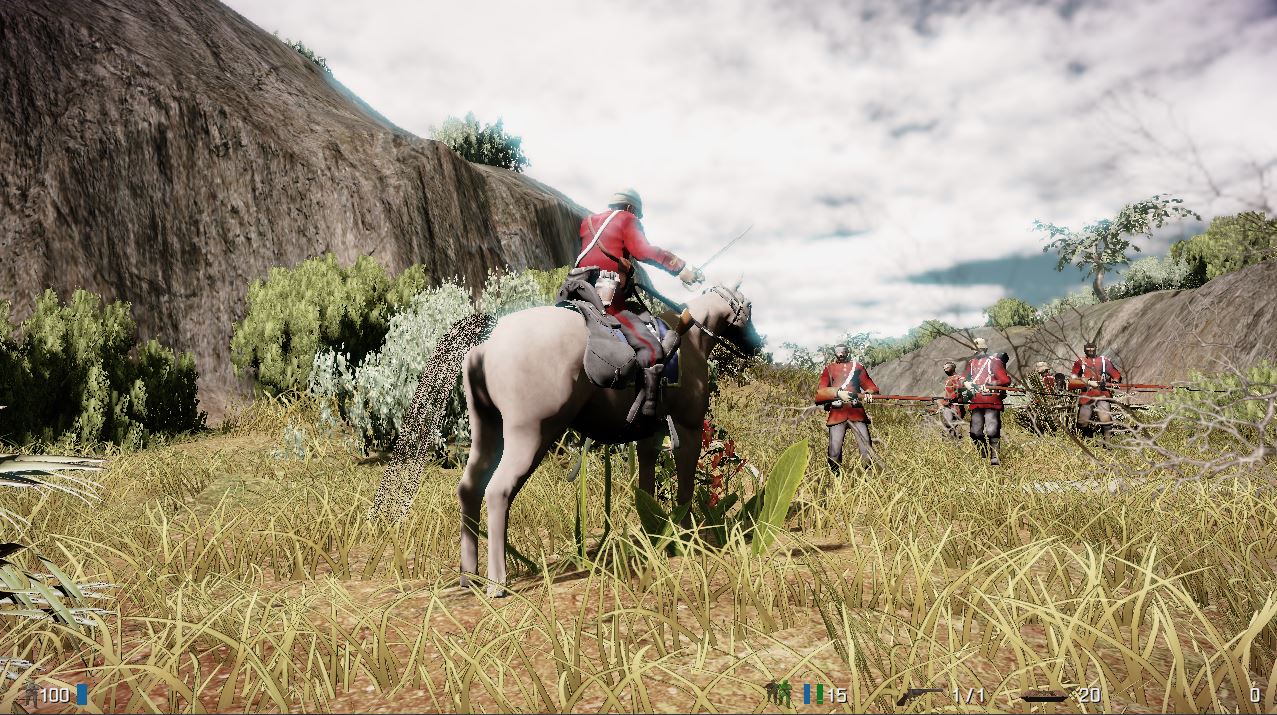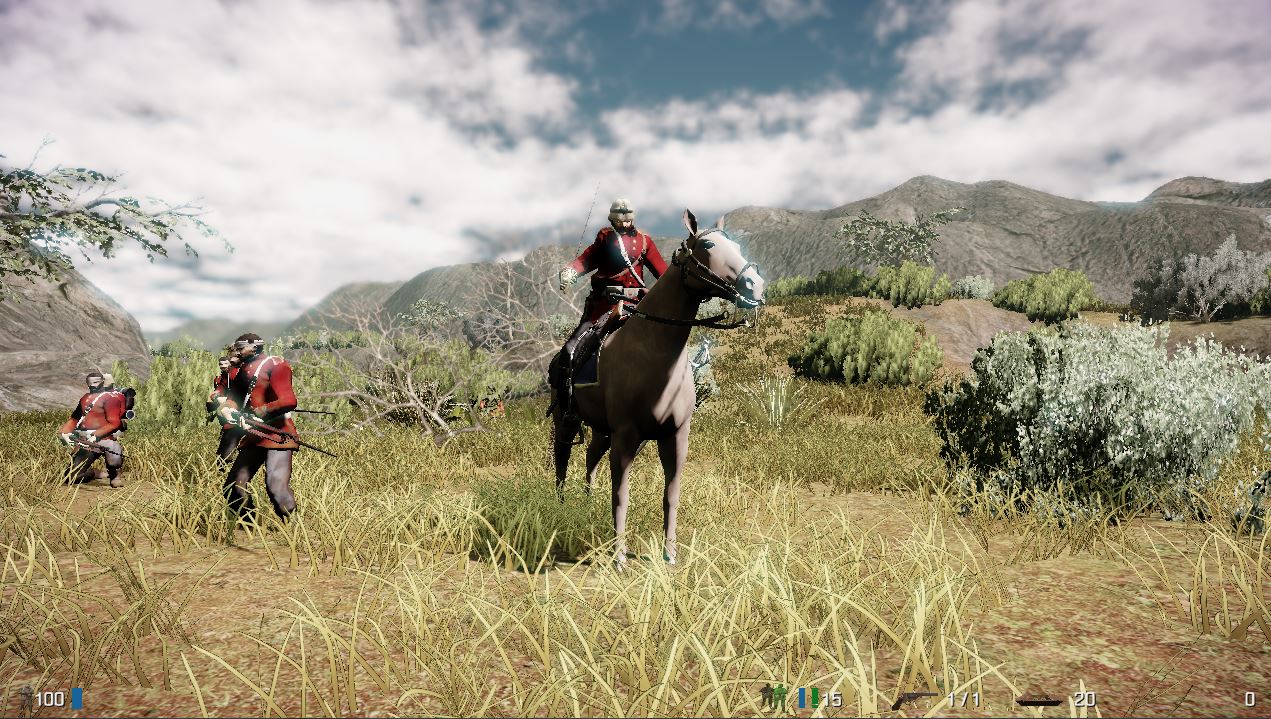 Steam Store
You can see our Steam store page for further information.