After a great deal of hard work, the HorrorVale demo is finally ready for public consumption! We've had great fun developing the world, creating memorable characters and writing catchy tunes, so we hope you enjoy playing it as much as we enjoyed making it.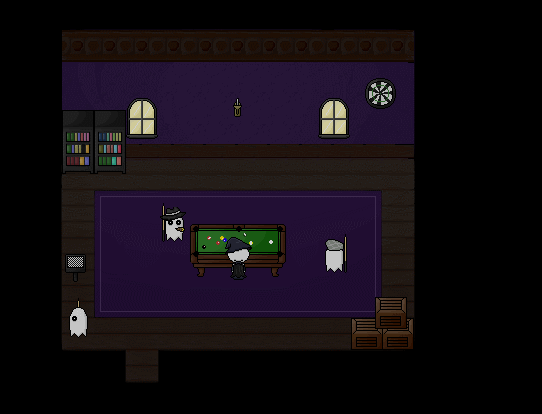 If you don't know already (then first of all, have you been living under a rock??) HorrorVale is a turn based RPG set in a lighthearted horror themed world. You play as Alice, a young skeleton witch on her journey to uncover the mystery behind her dog's kidnapping. On your journey you'll encounter lots of kooky monsters and recruit a whole boatload of spooky friends to help you on your way. You can check out our trailer below!
This demo clocks in at around an hour long, though you can easily spend more time in-game if you want to talk to everyone and explore each nook and cranny. The game has also been updated since the trailer was created, so some things will look a little different, such as the battle screen below!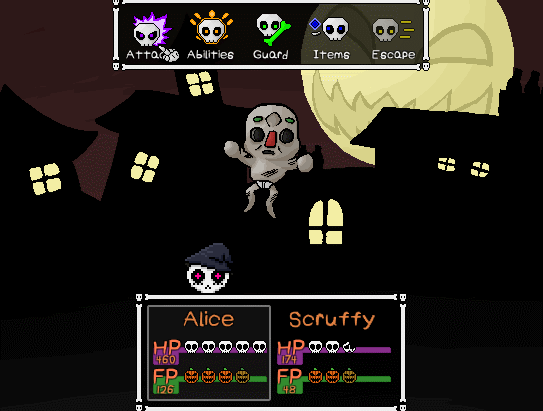 What's playable here in the demo is only a fraction of the full game we have planned. There's so much more of HorrorVale we want to create and so much more we want you to see.
Please let us know what you think, as the game is still early in development and subject to change. All feedback is appreciated. We hope you have a wonderfully frightening time exploring HorrorVale!
- Dustin & Matt