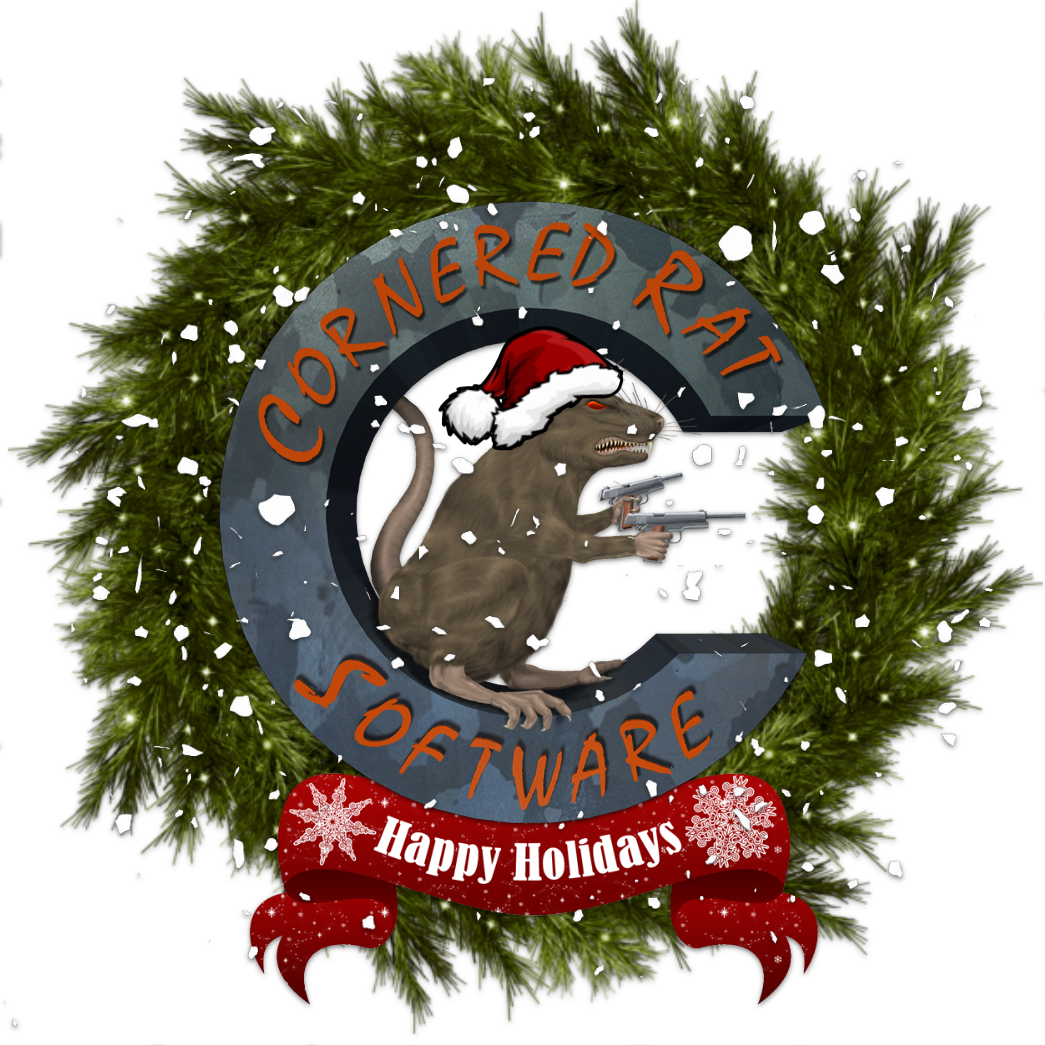 Ho ho ho, and Merry Christmas from Santa RAT! Welcome Back Soldier is now live and literally, every single player in our database has FREE, full game access from today, December 22nd - January 5th 2021. Please do your part and spread the word to bring players back, your voice in this regard is very important! Hotfix Patch has gone live today (notes inside here) for version 1.36.8.1, and now Steam players will have snow! We also have reports from our Commander in Chief's at the tail end of this article as well. NOW is the time to report back to battle, download the game and get new players to sign up at HTTP://www.wwiionline.com/join.
---
World War II Online: Version 1.36.8.1 - December 2020
This 2020 "Holiday" hotfix serves to fix a few issues that came up with the recent release.
Updates
The new pond map textures have been updated to match other water sources
The US Commando manual text was updated to show single satchels
Bug Fixes
Snow ground textures now work properly on Steam clients
The new "Deuce and a Half" texture problems have been repaired
Some terrain berms are now fixed
Towns should now auto surrender whenever surrounded
The full Holiday Release readme recently released can be found here.
S! Cornered Rat Software
---
Welcome Back Soldier - ACTIVATED!
Every single account in our database has been granted a 2-week free pass to WWII Online, whether you've signed up via WWIIOnline.com or you've created an account on Steam. There's no better time to play WWII Online, with our massive holiday release and everyone activated on the holiday break, this should be a good one!
Orders from Headquarters: Take the initiative to reach out to past players, whether you connect with them on Facebook (social media), squad forums, phone/text message, CRS needs your help to raise awareness on this. All in the name of promoting this awesome free event, the key objective is to get as many players into the game as possible and have tons of fun - so let's do it!
Here's some important information about Welcome Back Soldier (these graphics were designed for you to share them!):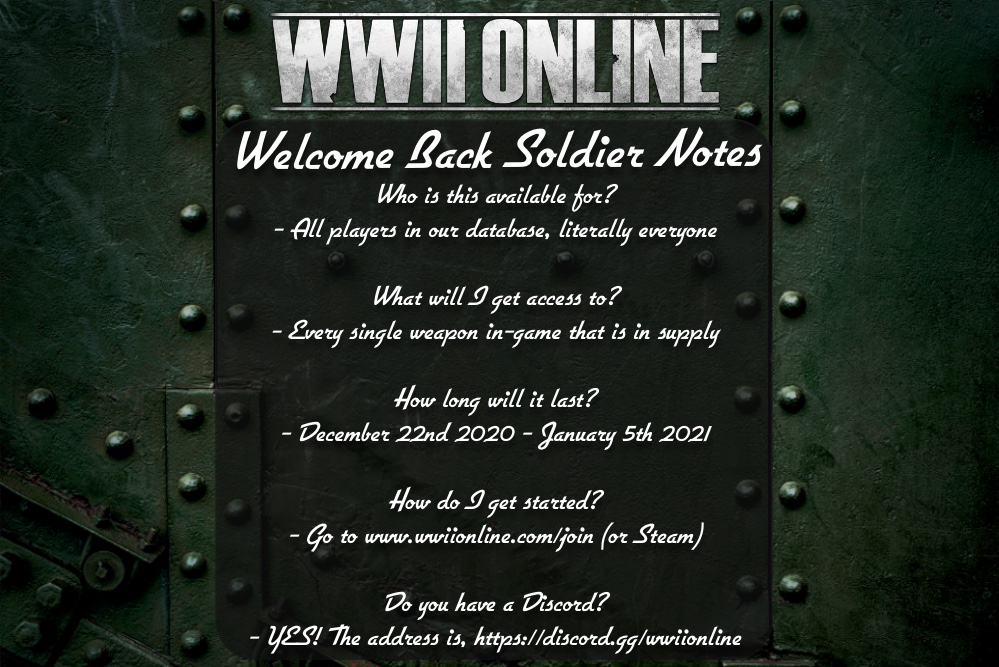 Welcome Back Soldier - Recruitment Posters (SHARE THEM!)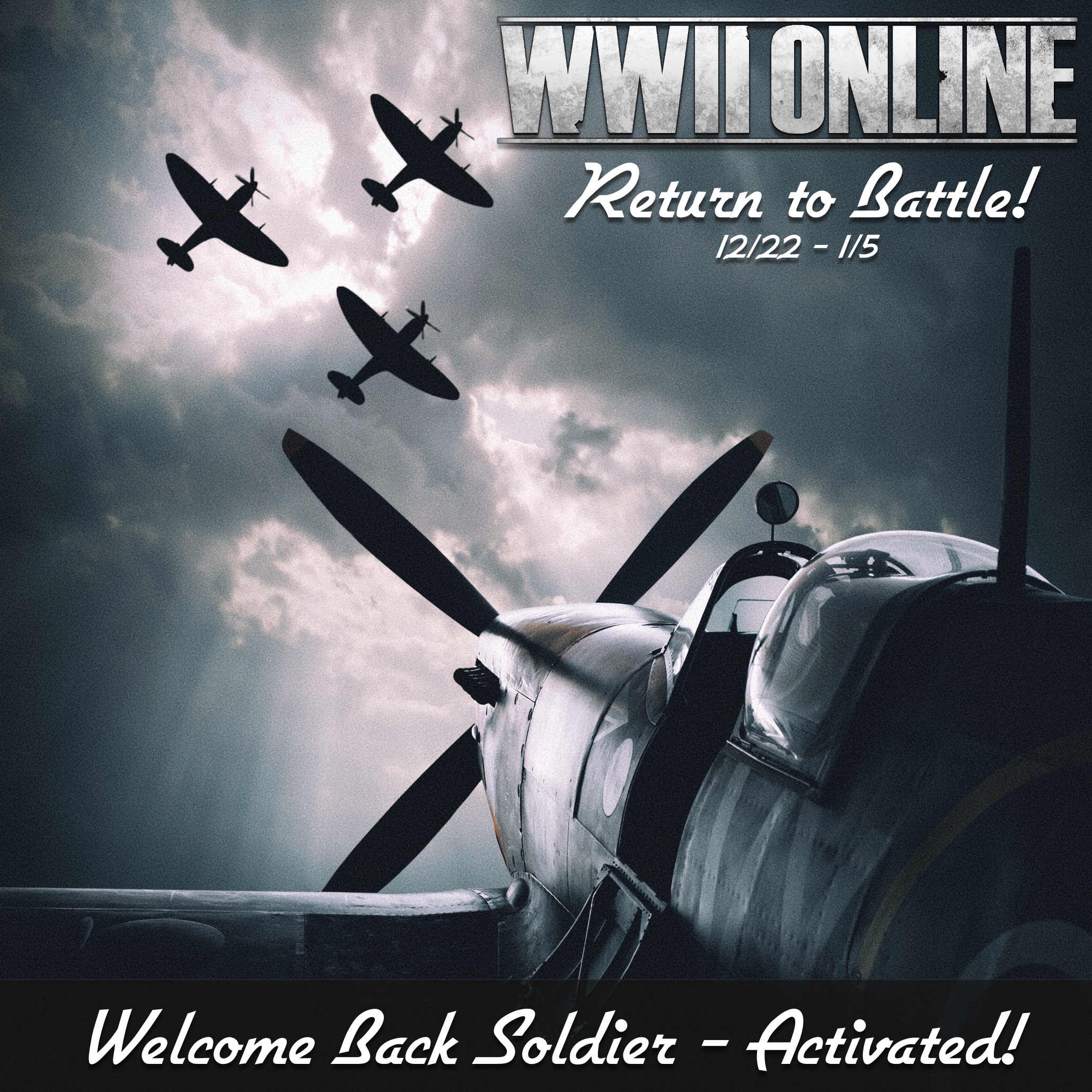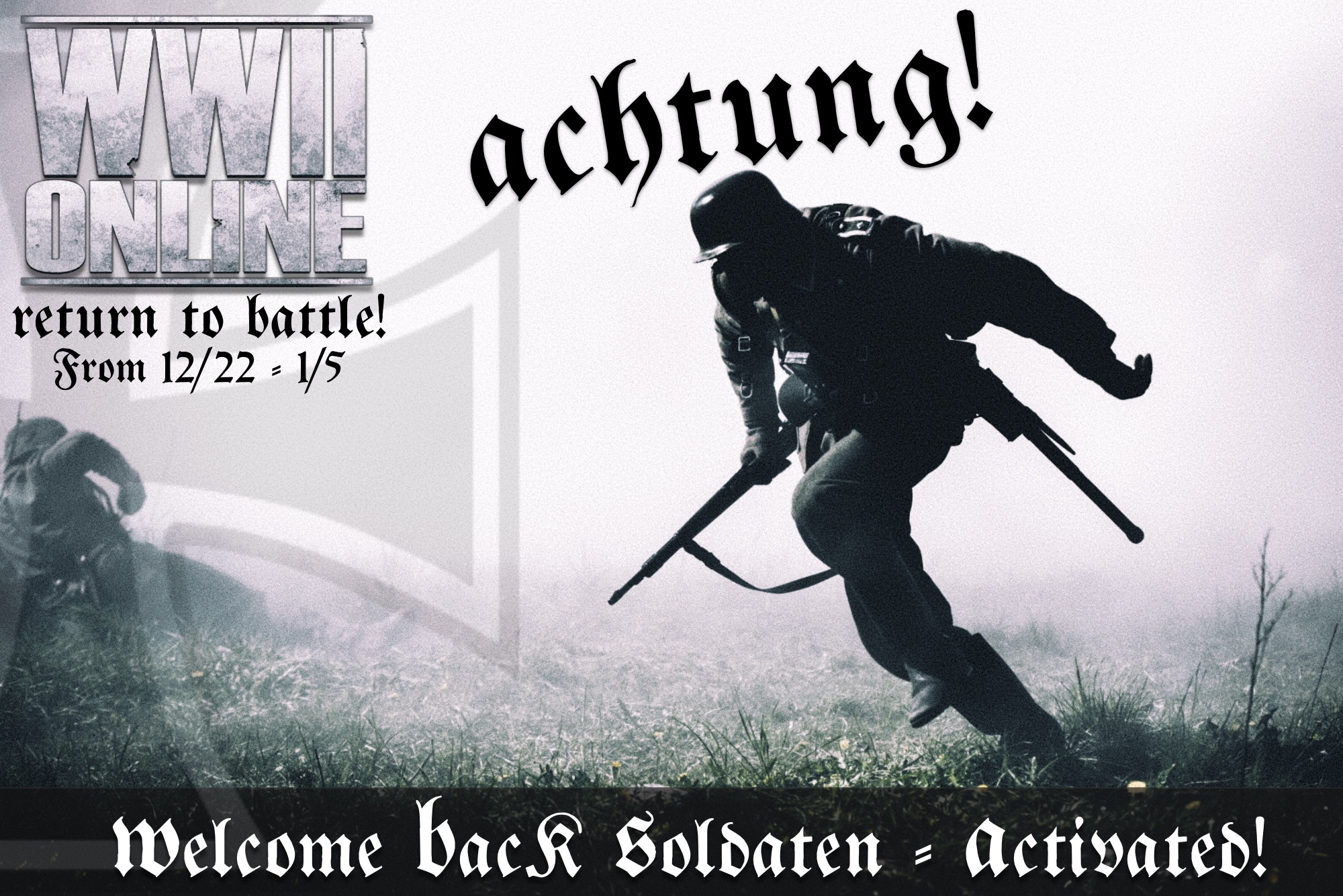 ---
From the Desk of the Allied Commander in Chief
Day 45, Campaign 177

Allies,
This past week we have been tested. Monday morning, we were 3 towns from losing the pocket at Bertrix. Friday, we woke up to having half a british division cut off just South of the airfield. Through a weekend push, we captured 23 towns, cut off 7 more, and lost a few. It was a sight to behold. HC from all over has been stepping up, notably Cobra at DO's, dubane taking over OICs at objectives, dontmove shuffling flags in mornings before we all could get on to give us better positions for later in the day, as well as an occasional MOIC by committee, flawless transition from one guy to the next. Players have even been reporting more to their HC with asking for priorities, checking in at towns and FBs, or showing their squad and asking what they can do to help.

Everyone is doing all the little jobs: FB busting/monitoring, CP guarding, truck driving, text comms, marking enemies, backline interdiction, and it shows. We're keeping it light hearted on our Side channel, having fun fighting alongside each other, and taking towns.

With Verdun secured once again and Bertrix buffered, it is time for the High Command to take a look at the strategic plan for what comes next. Welcome Back Soldier has started, so now is the perfect time to call up old squadmates to log in, support each other, blow up some tigers, shoot up some STG44s, and keep pushing eastward.
Awards
Squad of the Week: SAFD
Player of the Week:
Congratulations to, "Xohorvath," for being the Allied Player of the Week!
Officer of the Week:

For exceptional performance as an Officer of the Allied High Command, "Dontmove," as received the Officer of the Week award.