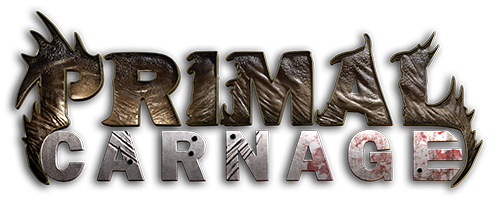 Greetings Folks
With the yuletide season bearing down upon us like the vast oceans of broken Liopleurodon hopes and dreams we thought it was time for a little extra special gift for all our players in this, the season of giving, goodwill and vicious Primal-grade murder and mayhem.
So to that end, we here at Lukewarm Media have decided to throw you a Christmas shaped bone:
It was going to be a plucked and stuffed giant roast turkey playable class!!
But then someone on our test team informed me we already have one of those so we changed our minds in favor of something a little more… Well… Judge for yourselves.

I present to you…


H.A.T.S.!!! (Hilarious Attire Tantamount to Silliness)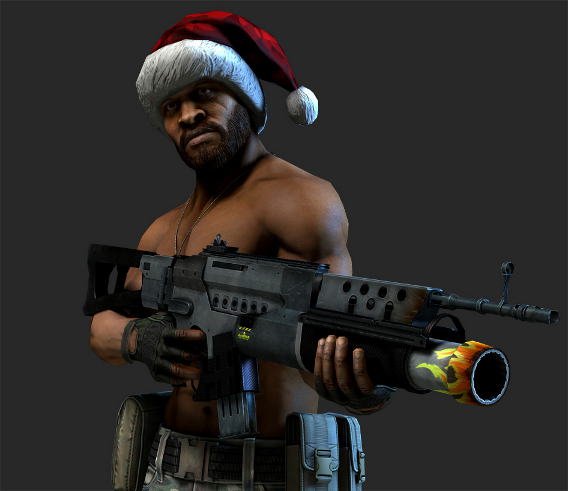 Is there anything more jolly than gunning down massive dinosaurs with an assault rifle adorned with FLAMES?!! If there is, I don't want to know about it.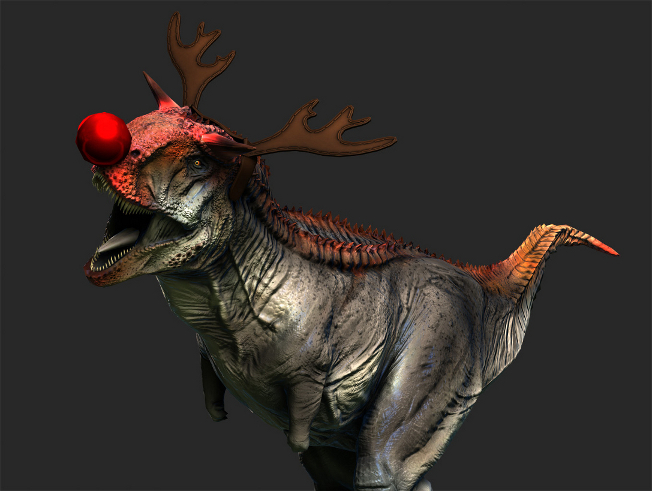 I SAID I DIDN'T WANT TO KNOW!!!
Is it just me or does Rudolf the red nosed reindeer look a little uglier than usual this year?
...It's just me then?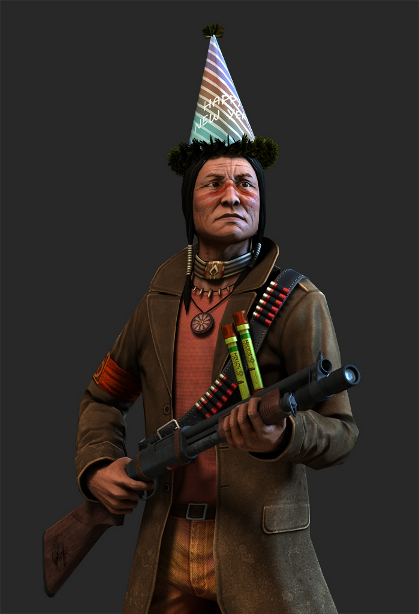 Ah, here's the Pathfinder in a particularly happy party mood.
See, you can tell how happy he is, he has a shiny hat.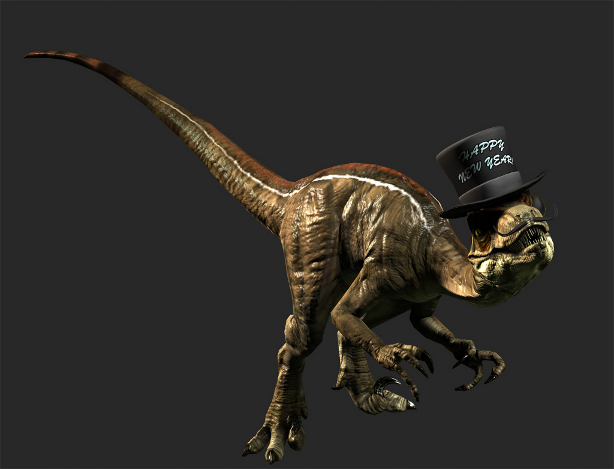 And finally the Novaraptor rings in the new year with a sense of class and sophistication with a novelty foam top hat and a plastic moustache.
…Classy.

These holiday themed COSMETIC items are, unfortunately, completely free of charge to one and all. Yes, we tried to go all Scrooge for the season but we're all out of humbugs you see, we apologise for this and quite frankly we feel like we've let you down.
Yes you heard me though; these items are free items to all Primal Carnage players and will be available very... VERY soon...

Also, be aware that these festive items won't be around forever, so enjoy them whilst they last.
We hope you enjoy the holiday goodness, watch out for updates on Facebook, Twitter, and our forums!
Follow us on Facebook
Follow us on Twitter
Check out our Forums