Hello people, it's ohm_ena here, the creative half of the Hiven two-man -developer team.
While we update our Twitter regurarly teasing and showing snippets of our progress(with some neat clips, check it out!), I decided to make a brief dev diary of what's in the upcoming dev vlog, and what's further in the horizon!
First off, we reworked our item hierarchy and system to better support adding new stuff into the game, since there is tons of stuff we're constantly adding! We poured some new melee weapons in and there might be a new backpack and some furniture behind the scenes as well.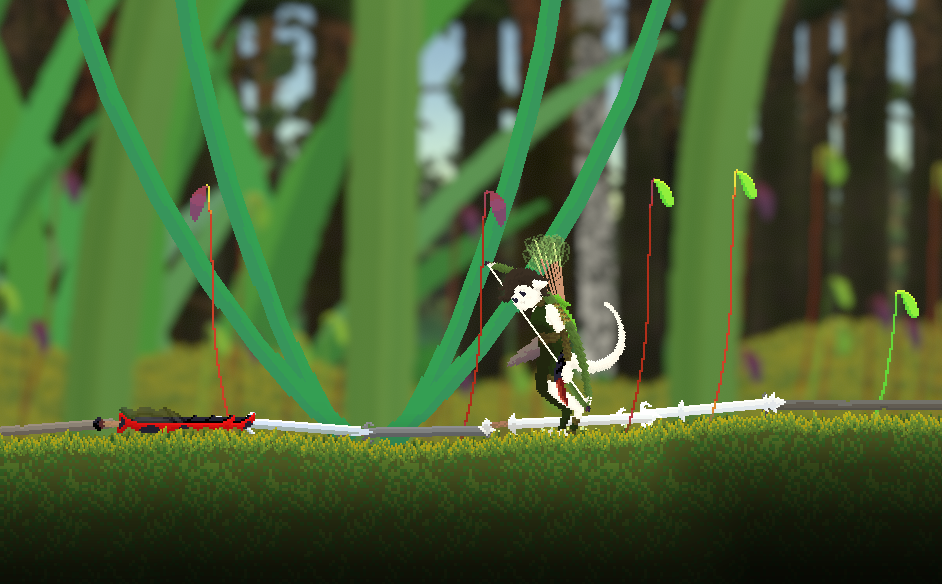 With the new item system in place, we reworked/improved upon the old crafting system, brought in some neat UI and done! We currently only have some basic crafting table crafting, in which you combine materials, but later on there will be many different crafting stations that all work slightly differently; imagine an smelting oven, in which you have to provide fuel, and possibly keep the temperatures at acceptable levels with a sort of bellows. Who knows?

The building-system saw some major improvements both visually and mechanically, and we have a great base now (pun not intended), to further build on (more puns...?).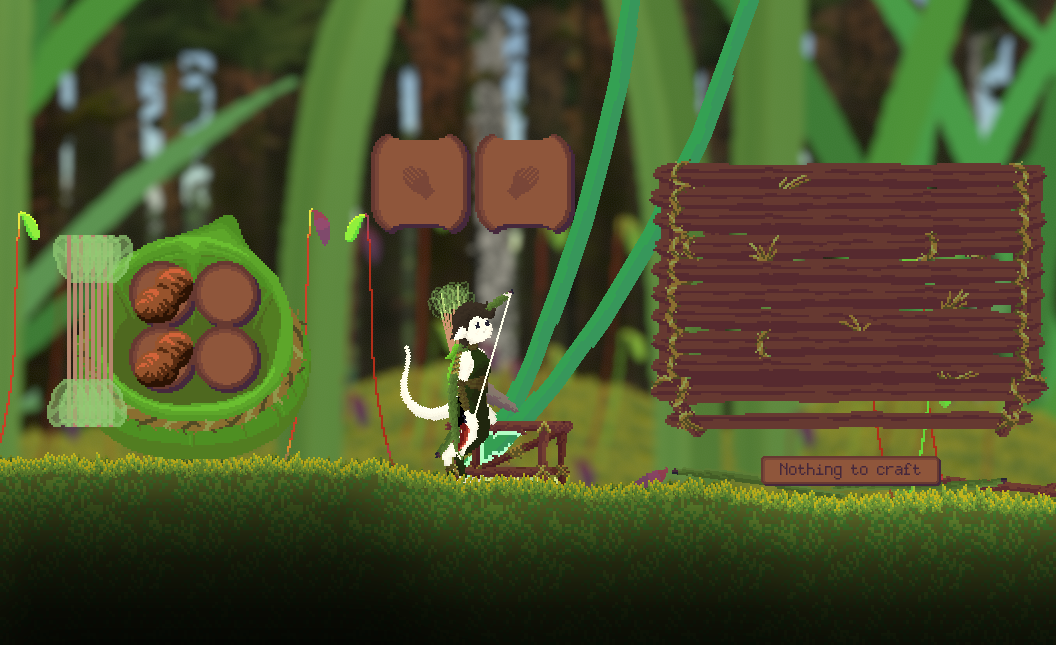 Then we get to the actual exciting stuff (not that core gameplay mechanics and items in Hiven aren't already exciting!): Weather. We have currently implemented, and still perfecting a robust, random and interesting weather system with rain, thunder, wind, fog etc. The sun will affect the temperatures, the temperatures determine whether there will be some tasty fog after a long rain, or whether the rain turns into a roaring thunder, not forgetting the moon phases, that affect light amount at night and possibly other aspects as well! The core is already there, and though it's at the moment mostly visual, the weather will greatly affect the gameplay.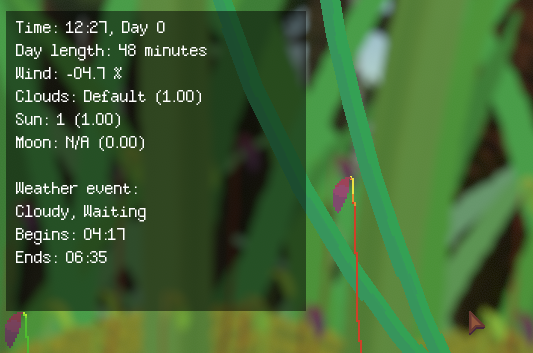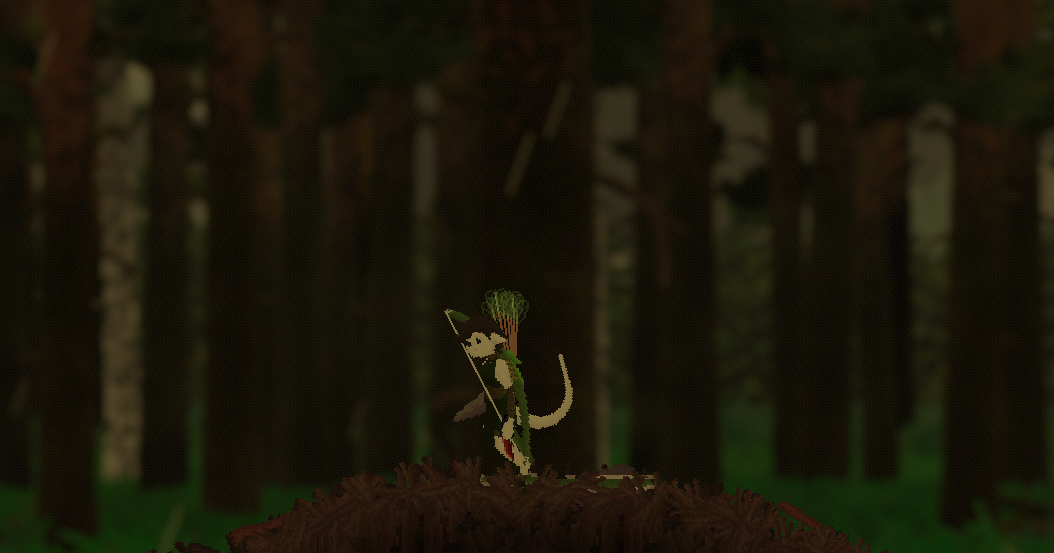 The rain looks and sounds great in action (you'll have to wait for Twitter posts and dev vlog for that), and soon enough there will be those exciting, scale fitting, massive raindrops splashing around the surface causing mild chaos and sending those poor stray ants flying!
All in all, lots of stuff has been improved, optimized and added, lots of work is being done, and lots of features are in line waiting to be implemented. Weather is very important factor in our game, and we want to get it right since many gameplay elements work hand in hand with the weather. After the weather mechanics we have to revisit and perfect the AI for both insects and the companion bot, and start turning the companion bot to the useful thing it's going to be in the game. Tons of c of work, so we'll do as much as we can, but we'll make sure to keep everybody updated in the meantime.
Thank you for your interest, and for more information you can check our social medias, especially Twitter, and our hiven.org homepage, in which you'll find everything you need! If you didn't, feel free to join our Discord and hit us up with some questions.
See you on the next one!