WWII Online's High Command program is one of the most unique aspects of our game. An entirely player-run volunteer organization, HC officers are designed to be a force multiplier for the player base and facilitate large scale combat actions and strategic maneuvers. Until now, joining HC was restricted to "premium" subscribers only, and now everyone ranging from a Free Player, Starter and Career Subscriber, and of course continuing as a Premium subscriber can access HC. Let's dig into a bit of what this means and how it could be the single most beneficial thing to happen to routine campaign operations.
---
WHAT MOTIVATED THIS DECISION?
As I opened up this article, Premium subscribers have been the sole and exclusive access point to being an HC officer since the beginning. Things have changed with our subscription offerings, and we have many players who are not Premium subscribers expressing an interest to serve the WWII Online community. HC officers are really vital to the in-game campaign experience and we wanted to open the option to people who desire to lead and contribute in a way that we've never done before. In theory, we've just opened up access to 100% of our player base instead of a much lesser percentage.
More players joining the High Command system will reduce the workload on the shoulders of a few and provide better coverage around the clock. Both of these combined mean the WWIIOL campaign runs healthier and players have a more enjoyable experience overall.
WHAT ARE THE REQUIREMENTS TO JOIN?
They all remain the same as they always have, with the exception of only being a Premium subscriber. Specific requirements can be found on the application pages (seen below). You will still need to be accepted by the Officer Candidate School administrative team and pass initial entry training.
WHY SHOULD I CONSIDER JOINING?
Joining the HC program is service to your side, it's a massive education in what it takes to actually make the game run, and you are most certainly supplying leadership to the troops where it is most needed. And this actually matters a great deal as we have designed the game to be player-driven / unscripted. That's the "stuff" that makes WWIIOL tick so well and so uniquely. Real people duking it out makes for compelling game play, it's what keeps us coming back right?
Incentives to being in High Command:
Earn maximum rank (up to side Commander in Chief).
Gain access to specialty weapons:

High Command Officer (Rifleman with Pistol).
Ammunition Bearer (Rifleman with 4 ammo cans).
Non-Commissioned Officer (Submachinegunner who can place resupply point).

Broadcast rally messages across your side (.allied / .axis).
Have a [C] in your name in the game text chat, recognizing you're an Officer.
Have access to a special in game High Command channel for secure strategic discussion.
Move supply (divisions and brigades) across the game world.
Initiate attack objectives on towns and strategic bridges.
CALLING ALL LEADERS - STEP UP!
At the end of the day, if you see yourself possessing and desiring to contribute your leadership capabilities, this is the #1 way to give back to the game community and find a great deal of fulfillment.
I'm encouraging all players who are interested to join High Command to do so and help lead your side to victory. With more officers inside of our HC system, we will see a radical improvement in campaign health, we will see stronger retention of our existing officers with a distributed workflow shared by many, and we will see the development of new players learning the ins and outs of how to succeed in the game.
On that note, I also want to strongly suggest veteran players come back to HC. Not long ago we issued Free Play to all veteran players in the game, and we'd love to see you come back and in this capacity to share your knowledge and help the game.
Steam players who wish to participate in the HC program must e-mail a (gm - at - corneredrats . com ) no spaces, directly for consideration.
---
VISIT THE OFFICER CANDIDATE SCHOOL APPLICATION, CLICK AN LINK BELOW BASED ON THE SIDE YOU WANT TO JOIN.
Axis High Command

Allied High Command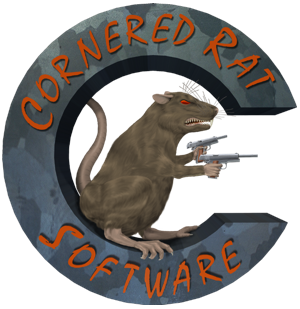 CRS would like to take this opportunity to thank our active paid subscriber base for helping us keep things operational, and we hope you join us in embracing the door being opened to all who wish to participate and serve in our High Command program. We fully believe that an opportunity should be made available to any willing member in our community to contribute and serve in ways that help bolster our community and improve the game.
But without you keeping those subscriptions active, we wouldn't be here. So keep it up, let's get some more folks in HC, and get ready for some great content coming in the pipeline made possible by YOU. SALUTE!