It's been too long since posting a full update on Heroes of a Broken Land. Since the last major Beta release the development has gone ahead full steam, with literally pages and pages of fixes, features and improvements!
The new dungeon log has been long requested, plus some colouring makes it that much more interesting: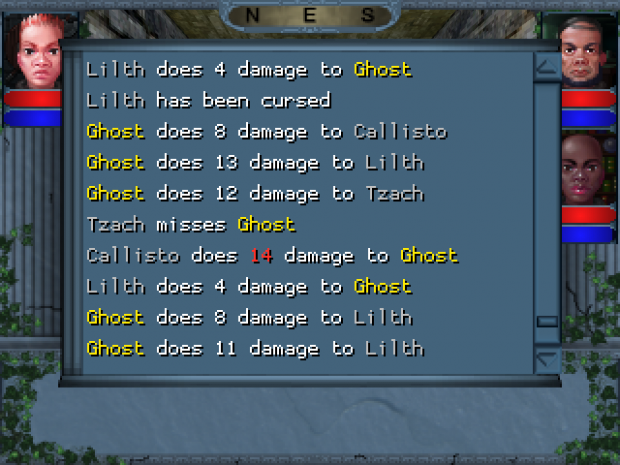 Teleporters are now found in your dungeons - making even more tricky and twisted than ever!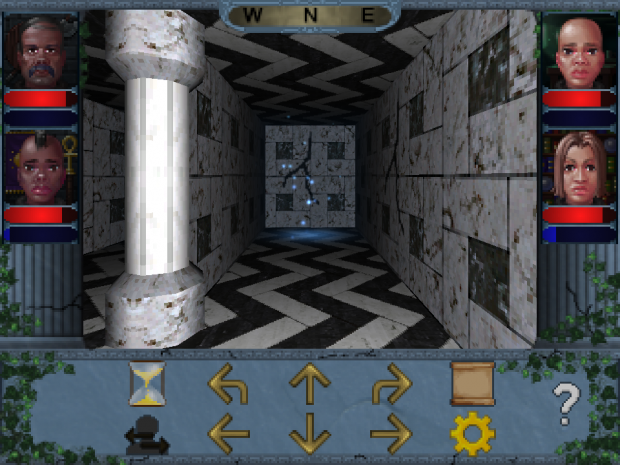 Here's the full list of changes since Beta 7.0:
Beta 7.7
* [WINDOWS] Fix issue with patching system and certain users
Beta 7.6
* Magic affinity now affects all spells and reduces by a % of MP cost
* Heroes can now be dismissed at the Town Hall
* Fix bug in stat modifiers display
* Dungeon message history log added (click on the compass)
* Damage number colors added
* Weapon mastery skills descriptions fixed
* Fix UI breakage when returning to the world map under certain conditions
* Fix incorrect Town icons on sidebar when switching worlds (by loading a game)
* Fix auto map switches in multi party dungeons
* Difficulty settings added to game creation (chosen on world generation)
* Fix various spelling mistakes
Beta 7.5
* Game now autosaves at the end of each turn
* Rabid rat poison bite only poisons on hit
* Tweak Rogue combat skills
* Mass heal fixed again, properly applies INT and skills
* Skill categories are now persistent
* Tweak Curse effect length
* Altars, fountains and switches are now on the auto map
* Added ability to view character status on level up
* Load/save no longer limited to a single slot
* [WINDOWS] Migrated save files to AppData\Local\Heroes of a Broken Land\ folder
* Fix stat fountain interaction
* Enchanter now affects all stores in all towns
* Fix world map not centering on large maps
* Fix bug where wizard power was not properly applied to all stats
* Show stat bonus breakdown in character status screen
* Quick and ugly fix for moving around on large maps (will improve at a later date)
Beta 7.4
* WARNING: DUNGEON GENERATION FIX: All in-progress dungeons will be reset. You may want to consider completing dungeons before upgrading.
* Fix issue where multiple teleporters were placed on the same spot
* Added keyboard shortcuts to item menu
* Added favorites skill list (starred skills, click next to MP cost to toggle)
* Prevent monster spawning from Tutorial Dungeon
* Fix bug with save games while party is on teleporter
* Added keyboard shortcut for auto-attack (Z)
* Prevent selling of key quest items
* Fix hang when removing parties from the guild
* Add Restore MP ability to fully restore MP by items
* Teleporters can now be activated by Passing while standing on them
* Fix farm income not showing in overview screen
Beta 7.3
* Created separate 32-bit and 64-bit Linux versions
Beta 7.2
* [WINDOWS] Fix Patching system (will take affect in future builds)
* Fix issue loading games with items removed in Beta 7.0
* Quick message when you quick load/save
* Fix bug with on lizards breaking save games in dungeons
* Fix Beta 7.0 breakage entering dungeons with defeated parties
* Fix a bunch of typos
Now that's a lot of fixes!
Hope you enjoy the updates! - Andrew