Heroes of a Broken Land Beta 7 brings a cool new feature where you choose your wizard - 6 different wizards with 6 different bonuses! Beta 7 also brings a new building, new sound effects, and tons of fixes and improvements.
Choose from 6 Wizards:
Ka'leth the Wise
Sarea the Watcher
Da'reth the Brave
Morn the Clever
Lenth'il the Healer
Aurana the Guardian
Each with their unique bonus and on a personal quest to restore the world.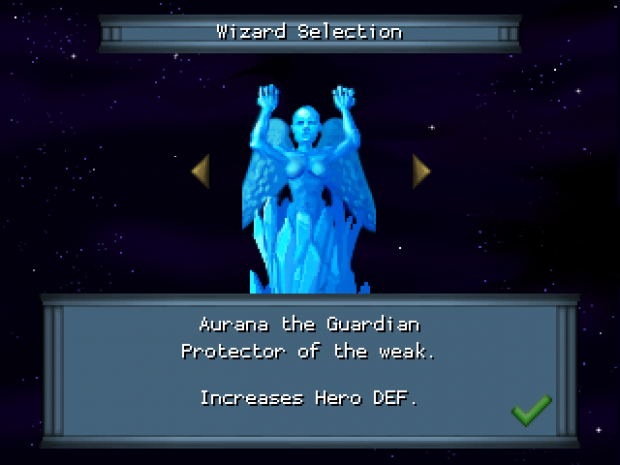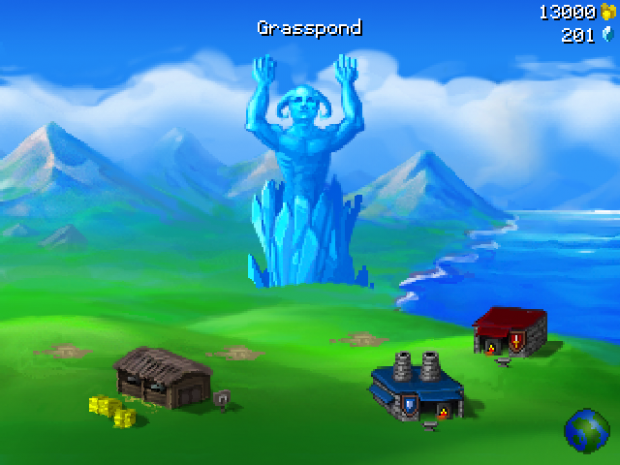 List of Changes:
* Stables added - build to increase movement points
* Quest log will now focus on quest location if known (double click entry)
* World map now shows treasure, dungeons and monsters. Clicking will focus view.
* Fix Holy Light - will now heal even if monsters defeated
* Skill list scroll bar overlap fixed
* Books will now be grayed out of skill is already known
* Monster stats show kill count
* Fame Lv popup will not correctly handle when multiple fame levels are gained
* Fixed dungeon quests auto-ending after completing a main Quest
* Mouse wheel now scrolls lists
* Items now show stats in stores and inventory (via tooltip)
* Monster gold drop tweaked
* Resist spell fixed, was not properly calculating resitances
* Skill list now has tabs to filter skills (All, Healing only, Fire only, etc)
* Fixed stupid bug with non-combat skill levels wrong for Elite classes
* Hero statistics now tracked and viewable (# kills, total damage, etc)
* Add Auto-heal button to item screen, uses potions to heal party to full health
* Fix potential bug causing ladders to disappear
* Level-up screen attributes fixed
* Teleporters added to dungeons
* Can modify hero names in Adventure's Guild
* Any party standing on a Town or surrounding tile is considered in Town (found in Guild, etc)
* Waiting in dungeons will auto-collect loose items (gold, potions, etc)
* Updated SFX for many spells
* Music playlist more varied inside dungeons
* R-click town icons to center view
* Fix Main quest breakage - you can now finish the game once more!
* Fixed Void altars not giving MP
* Wizard selection enabled
* Tweaked ladder collision, should now be able to click through to disarm traps
* Added tooltips to describe items (books & potions) in stores and inventory
* Added weapon class info to class help screen
* Fix issue when locked doors are clicked on to close
* Added damage/duration info to more spells (Burn, Poison, etc)
* Keyboard shortcut for save/load (F5/F9 by default, change in settings)