Hey there crafters,

We're just two days/sleeps away from launching Craftlands Workshoppe in Early Access! We're so excited, it's like Christmas, but with strange old men in a floating world rather than Santa Claus! (Well, Santa Claus is a strange old man, but hey)

Today we want to give you a quick look at how you can help out your friends by contributing to their shipments.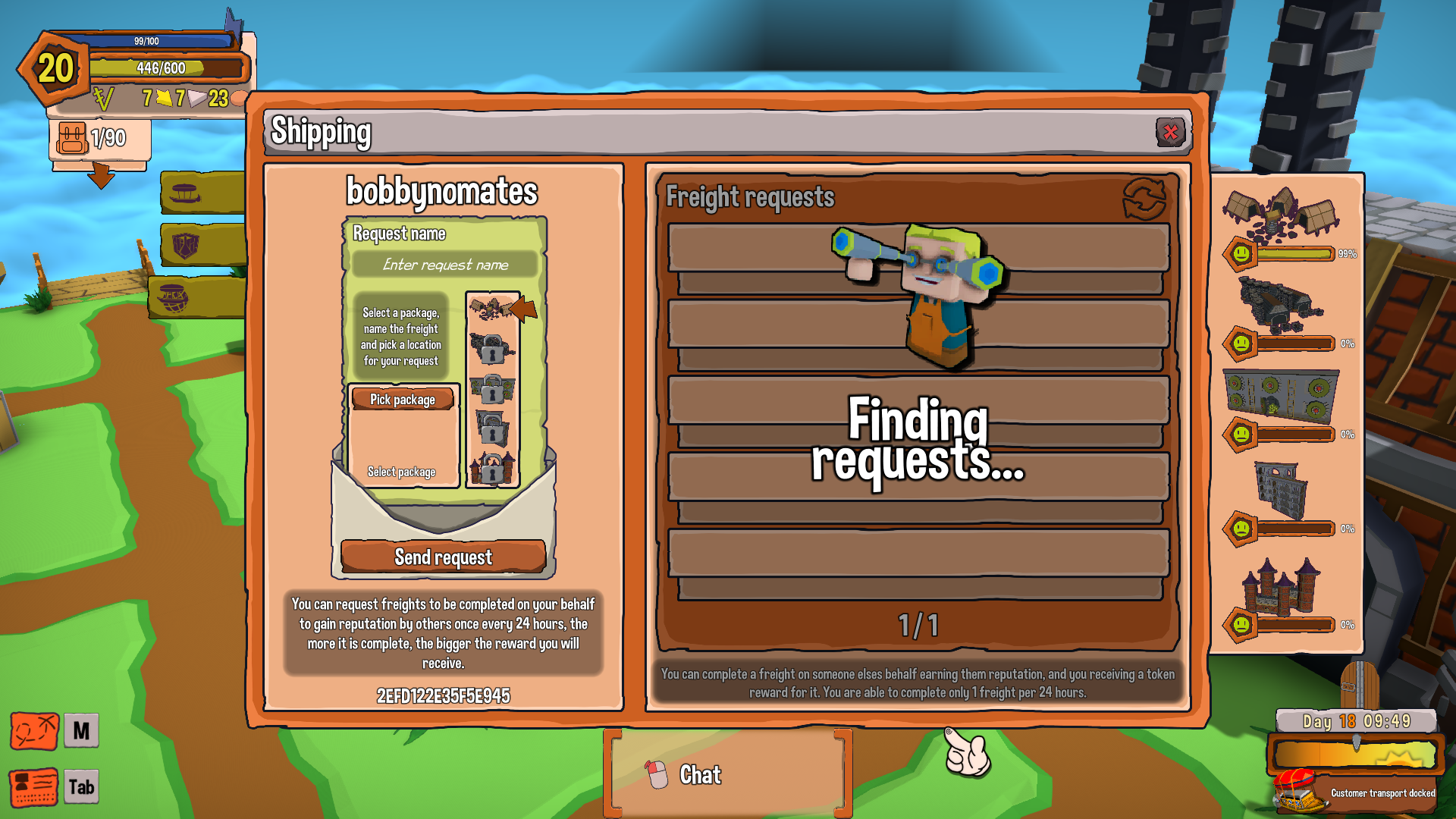 As part of running the Workshoppe, you'll be tasked with shipping items to other island clusters in return for rewards. You can also put out a request for other players to help you with fulfilling shipments, at which point they can contribute with items they've made in their version of the game.

You'll also see any requests that other players have put out and be able to contribute to their shipments. Share the work and share the rewards - all players who contribute to a shipment get rewarded once completed!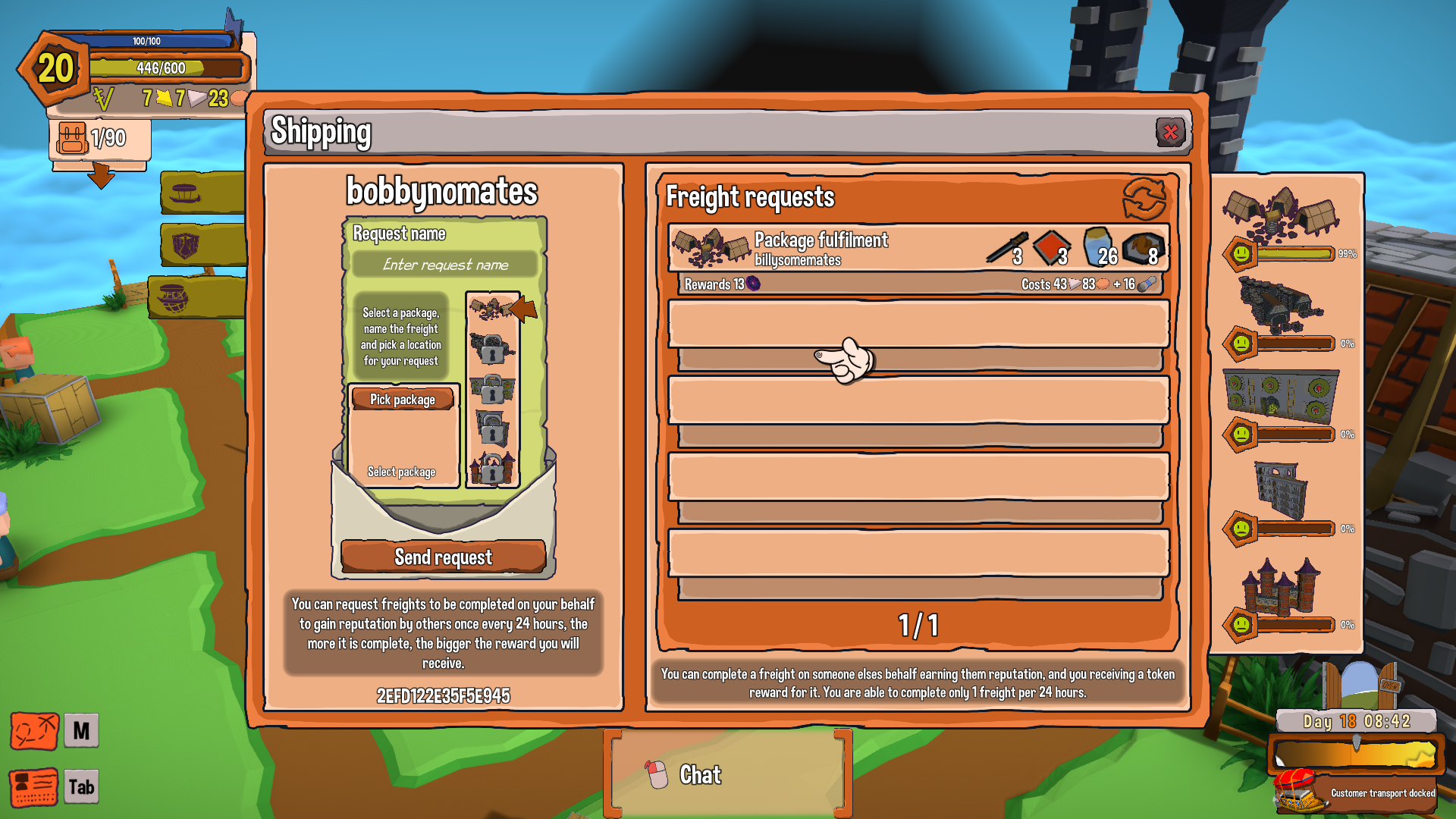 You can play the demo right now as part of the Steam Game Festival: Autumn Edition, and your progress will transfer over to the main game, so why not begin your business adventure?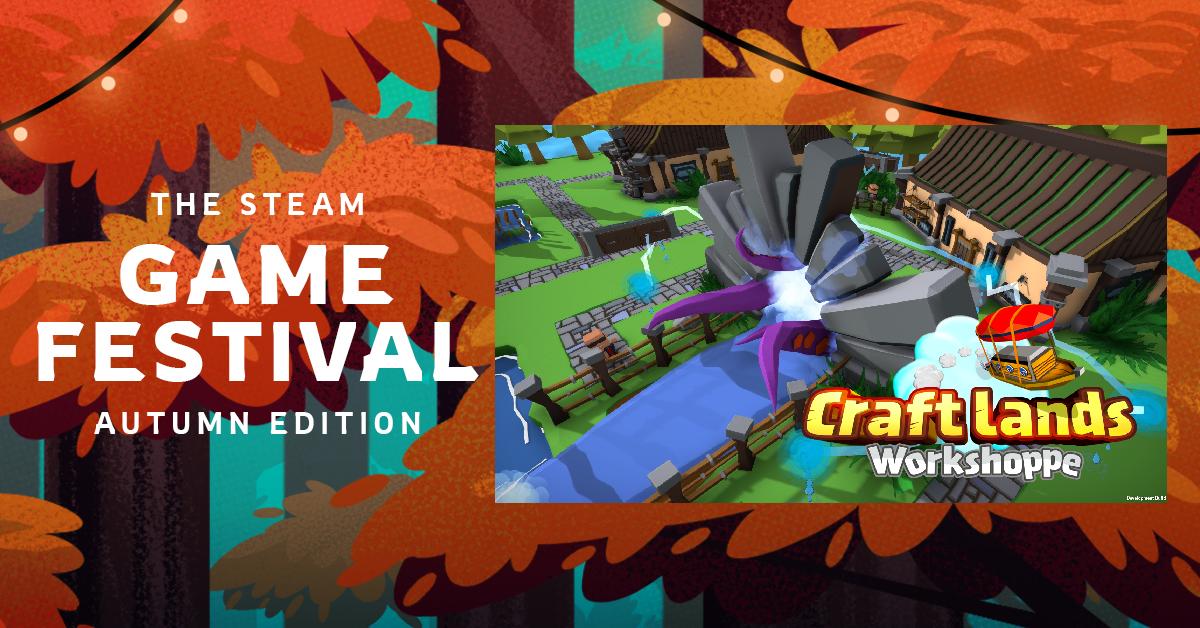 Please also consider wishlisting Craftlands Workshoppe on Steam! We will be running a launch discount - and wishlisting and following means you'll be notified when the game launches and won't miss out on the discount!



Happy crafting!