Ahoy mates, we are a bit later with this demo than we would have liked to have been, but we ran in to a few issues. The first of which was some weirdness with the installer. For some reason it wasn't picking up the all correct files upon packing. So for this release, JohnSilver decided to just release the demo as a zip file. You can either copy it to the folder that the last demo is in and overwrite the existing files, or install it to a new directory. Just be sure to use the new launcher in the zip file!

This release is something completely different and focuses on new Character controller, Characters/NPCs, Dialogue, Environmental upgrades, Portals and a quick peak at the quest system. For now, sailing and the Albans has been turned off in this release to do some other pending upgrades not ready for release. This release also spent some time with our internal QA team to try and track down some issues. Due to the internal testing though, JohnSilver has decided that he will have to do basically a complete rewrite of some things. However, this demo has some very cool features and we thought it was best to go ahead and release it to the public as is.
As always, you can get the demo from our IndieDB downloads section, and for this release we also have the zip on Dropbox.

NOTE: this package is not in an installer, but rather a large zip file. Download the file, unzip and execute the HoO.exe by double clicking on it.

Release Notes :
A whole new island/village has been introduced from the Medieval Docks asset. This is a detailed environment perfect for testing the new character controller.

New character controller has been switched out with new animations and movements available.

NPC characters and clothing have been created for and with the Daz 3D / MCS character systems.

MCS character system is a new asset available on the Unity Asset store but the roots are based on Daz 3D characters. I have written and will continue to build tools for allowing characters/clothing/props/hair/etc. to be create in Daz 3D Pro and then moved into HoO. Daz 3D Pro is free.





Here is a quick screen shot of some of the characters and clothes/props developed thus far loaded into Unity.





Screen shot from Daz 3D pro showing our officer character being developed

This release continues to use UMA as the player character but that will change once I have time to finish development of the MCS tools for morphing clothes and building a new interface for creating an MCS based character.

NPC Dialogue system has been fleshed out to support some simple conversations or introductions thus far.

In order to converse with a character move to within 3 metres or 10 feet and click on the NPC's head/mouth.

The character dialogue is very basic thus far and in the future will interact directly with the Quest character reputation system.

I have written 4-5 quests which I plan to introduce in future releases, most of the introductory dialogues in this release introduce those quests.

Portal system has been introduced to allow the player to enter buildings as new game scenes. This allows for greater detail and enhanced rendering to be introduced while inside buildings.

You will be prompted to enter the building, just like taking command of a ship.

After you click Yes, you will enter the building. To leave a building, walk to the door within 3 metres/10 feet and click on the door again.

For this release, you cannot enter all of the buildings but here is a short list of the available scenes:

Merchant

Fishmonger

Tavern

Inn

I have used 3D Forge medieval interiors for these internal scenes right now and if any artists or others are interested they can start developing new building/building interiors.

On occasion, the portal may be jumpy, a bug I am working on, but if you get stuck changing scenes please log it.

Wildlife, flock of seagulls and a whale has been added for this release. In future releases other wildlife will be introduced to bring the environment to life and be part of quest objectives.





Quest and reputation system has been added but is only working to basically to load scenes and NPC dialogues. This system will be enhanced in future releases and please point me to any content you would like to submit or requirements for the quest/reputation system.

Upgrade to Unity 5.3. This release has been upgraded to 5.3 which looks to have improved some performance as well as better scene management.

The upgrade to 5.3 allowed for the quicker development of the new portal system.

However, as always, the upgrade did cause a few issues and required a couple days or project rebuilding and cleanup. As well, there are a few minor issues with rendering menus and baked lighting that still need to be worked on.
Known issues for this release include :
Game loading has been changed and game freezing should now be just at the start of loading. Some of the extended loading time occurs because scripts will be compiled the first time the game is loaded. Generally, the game will start quicker the second time you load/run it.

Maximum number of shaders and shader keywords has been reached and may cause some issues on lower end hardware. As well, the character creation system for this release will not work because of this shader issue. Please identify any issues with magenta textures or rendering artifacts.

Character creation is not working, see above point for explanation.

Menu system will flicker. This appears to be a consequence of the Unity 5.3 upgrade and is being worked on.

Baked lighting is currently disabled. After upgrading every time I attempt to bake lighting on a scene the Unity Editor crashes. Hopefully this issue will be fixed for the next release and showcase some really incredible lighting.

Building Portal points often shoot your character forward at random distances

Camera glitches or collides, mostly under objects, or in tight spaces

Some colliders cause ladder climbing, also happens on doors

Animation for climbing somethings switched from climbing up to climbing down.

Stone ramps have a little gap between the ramp and the ground causes character to get stack on them most of the time

Gaps between colliders can causes the character fall and climb back up

It is possible to climb under some objects, such as the scale

Some buildings appear slightly off ground level in places

Stair climbing animation is a bit glitchy

Character slides off uneven terrain

Some objects like chairs, are missing colliders
Here is a bit of a peek at the stats for this demo :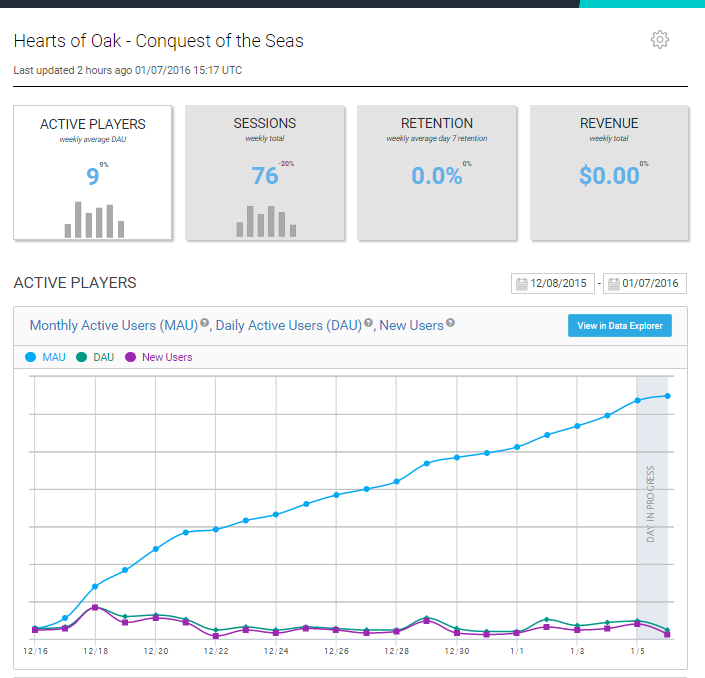 That's about it for this release. As always, we look forward to any and all of your comments and we hope you enjoy walking around and exploring this release, have fun and please give us some feedback! You can download the demo from our downloads section HERE!
How You Can Help?
We are always looking for volunteers to help us with Hearts of Oak! We need programmers and 3D artists, but we need people with other important skills as well. If you would like to give us a hand, please feel free to have a look at Armada's post over on our IndieDB page with quite a bit more information on how you can help us out.
Don't know what the Hearts of Oak project is? Take a look at our Frequently Asked Questions for more information.