Harvest Simulator VR, a first-person farming game from devleoper Sakis25, now has a playable beta build available. Designed initially for the Oculus Rift DK2, Harvest Simulator VR lets you tend to a farm in first-person by tilling the land, planting seeds, and growing crops.
Similar to the Harvest Moon series, the game includes a day/night cycle, which must be progressed through in order for your crops to grow. They can then be sold at market, and you can use the money to buy new seeds, or expand your output by buying animals, and buy new furniture to decorate your home.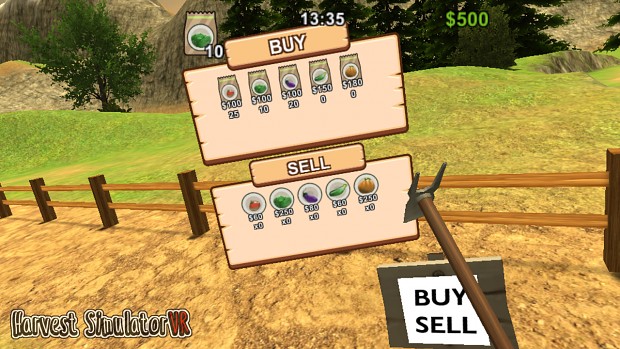 Harvest Simulator VR was recently Greenlit on Steam, though the developer says the game was designed solely for the Oculus Rift and has made no mention of support for other headsets such as the HTC Vive. The beta does include a non-VR mode, however - so it can be played without a Rift, too.