Progress Notes
The B-wing cockpit has been finished and fully implemented. All the Imperial and Rebel starfighters/bombers have full working cockpits and are now using PBR reflect maps (all of this is thanks to Limbert's efforts and skills).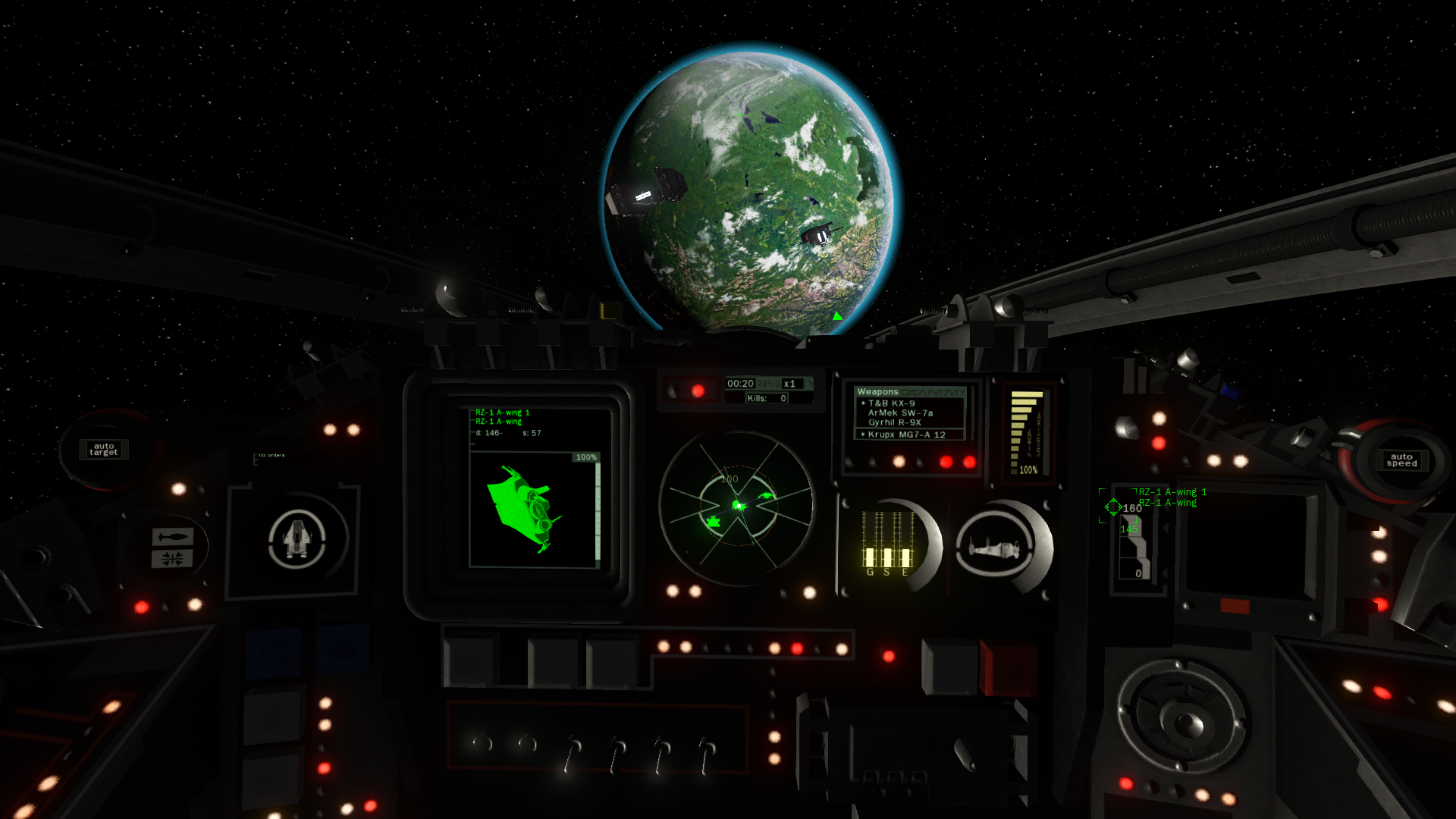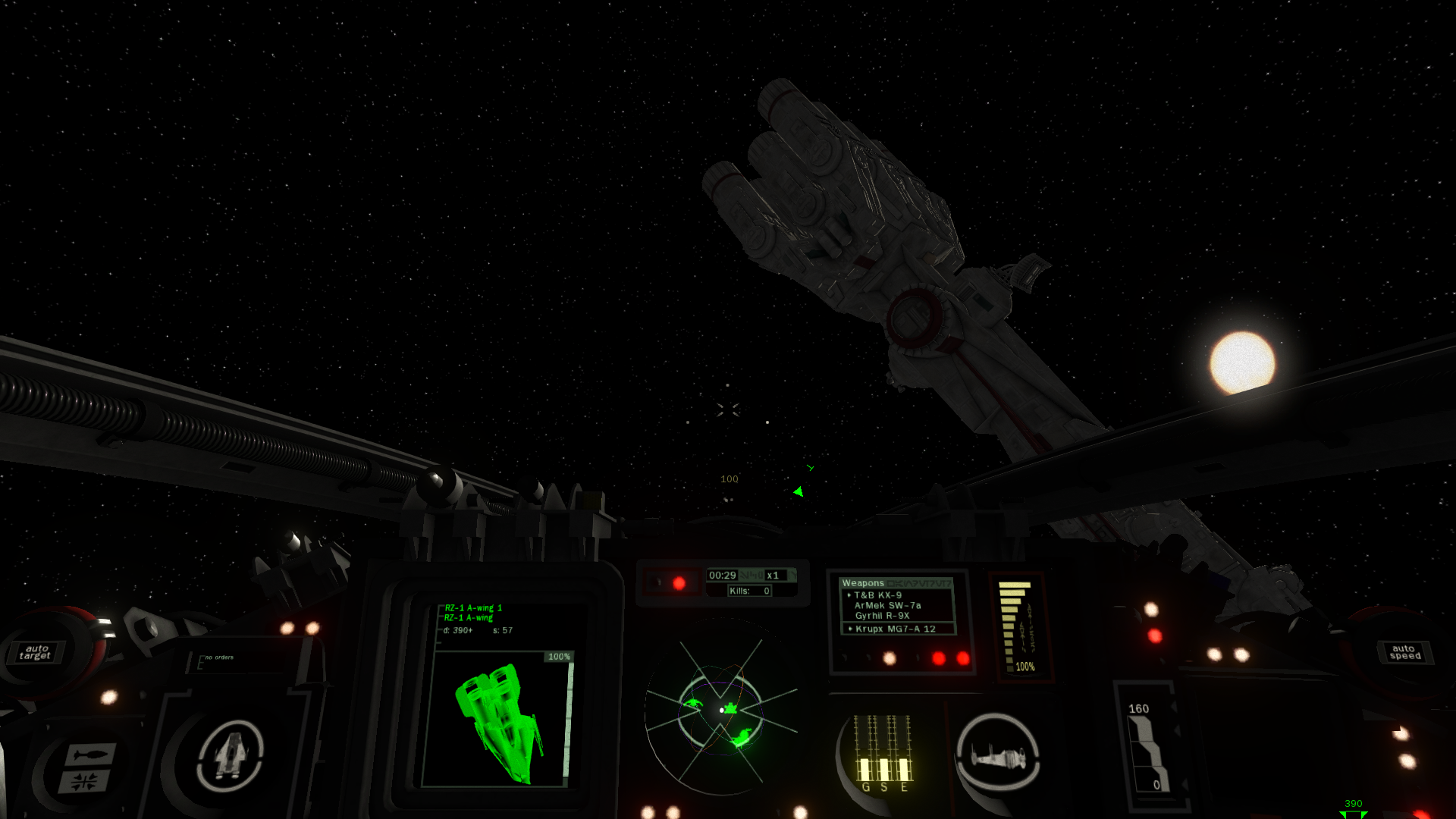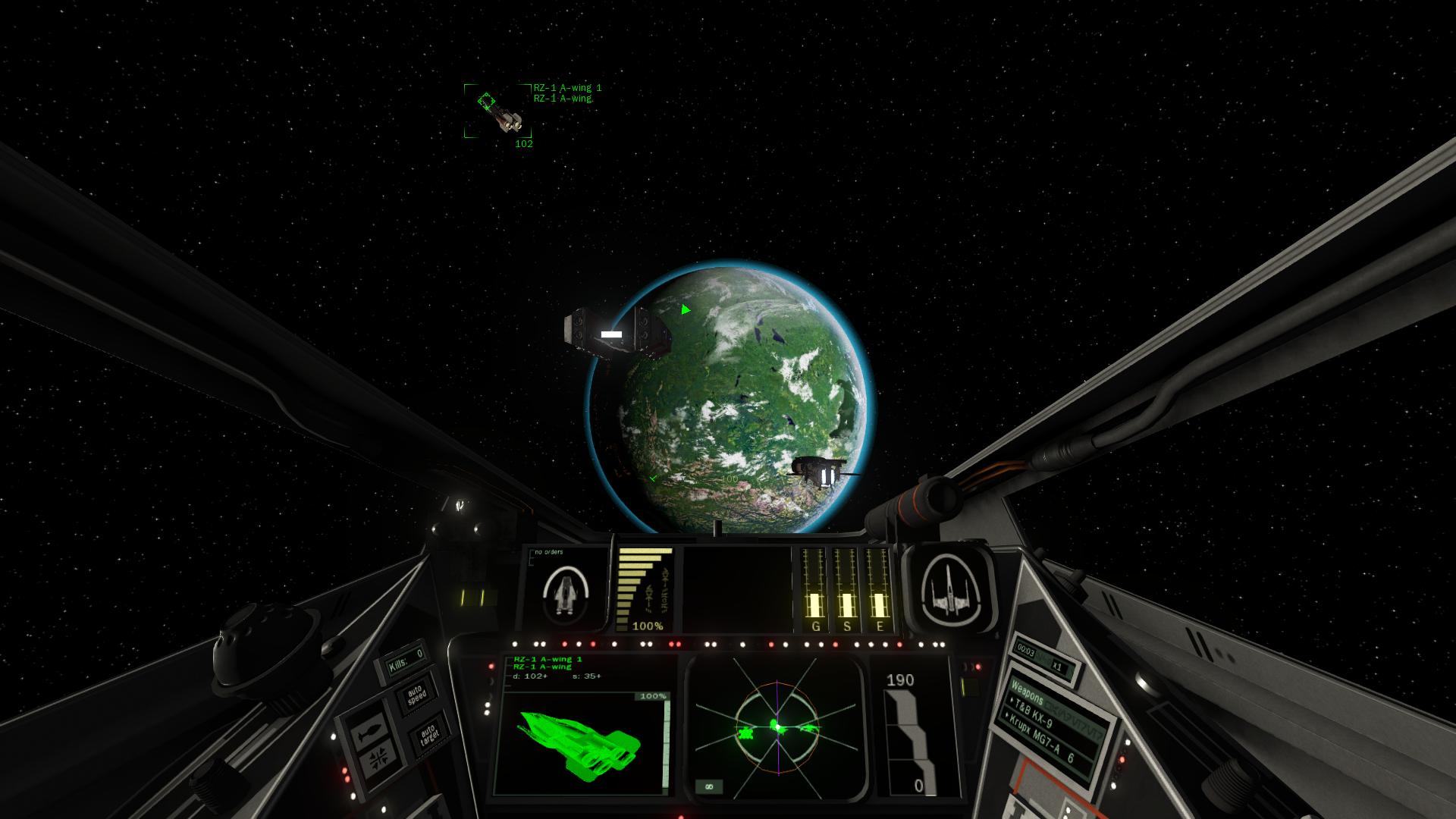 Extensive work has been completed on the secret Project Alderaan and much more is on the way.
New scripts have been added which remove the visible FPS lags seen when a ship arrives.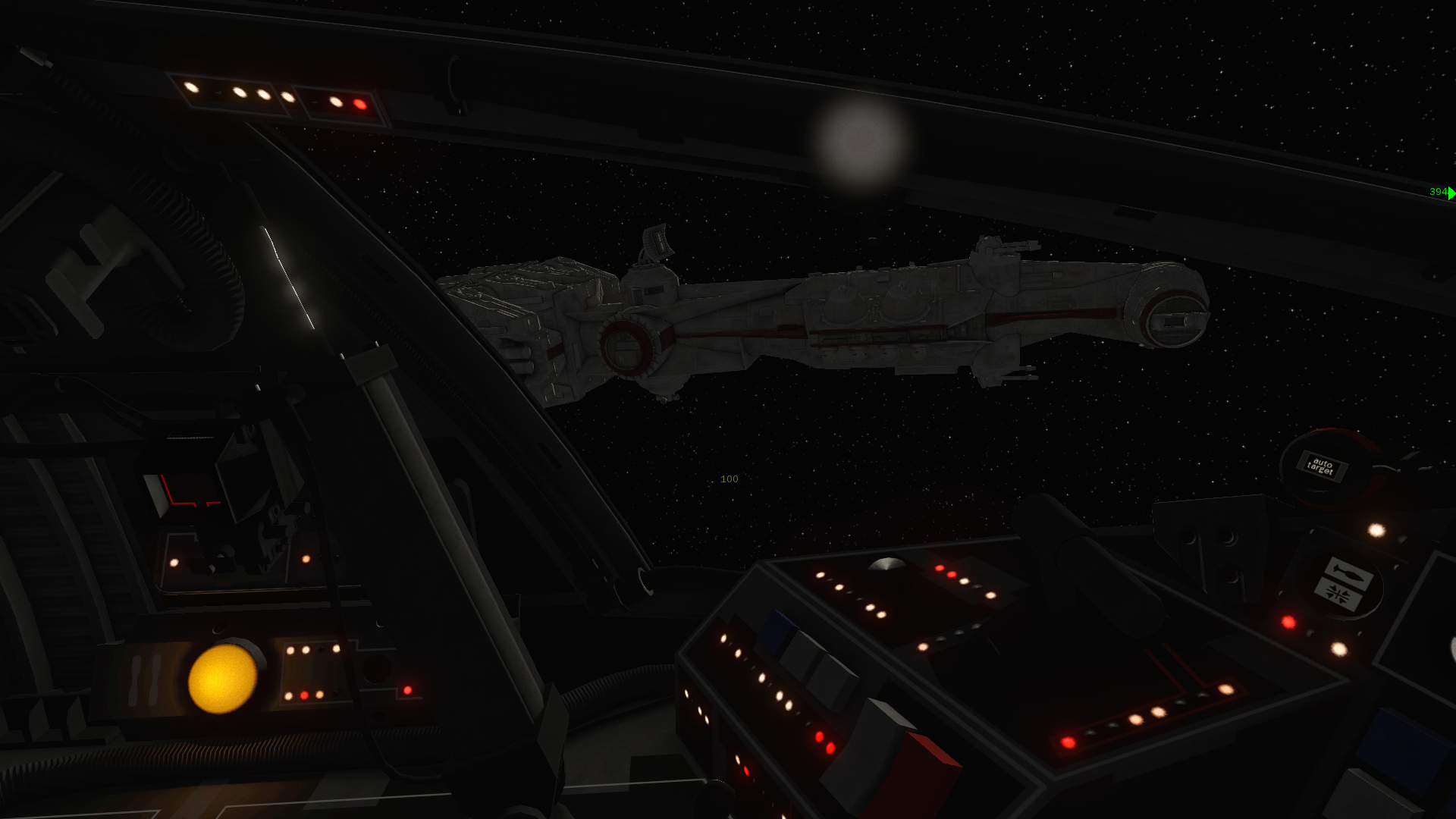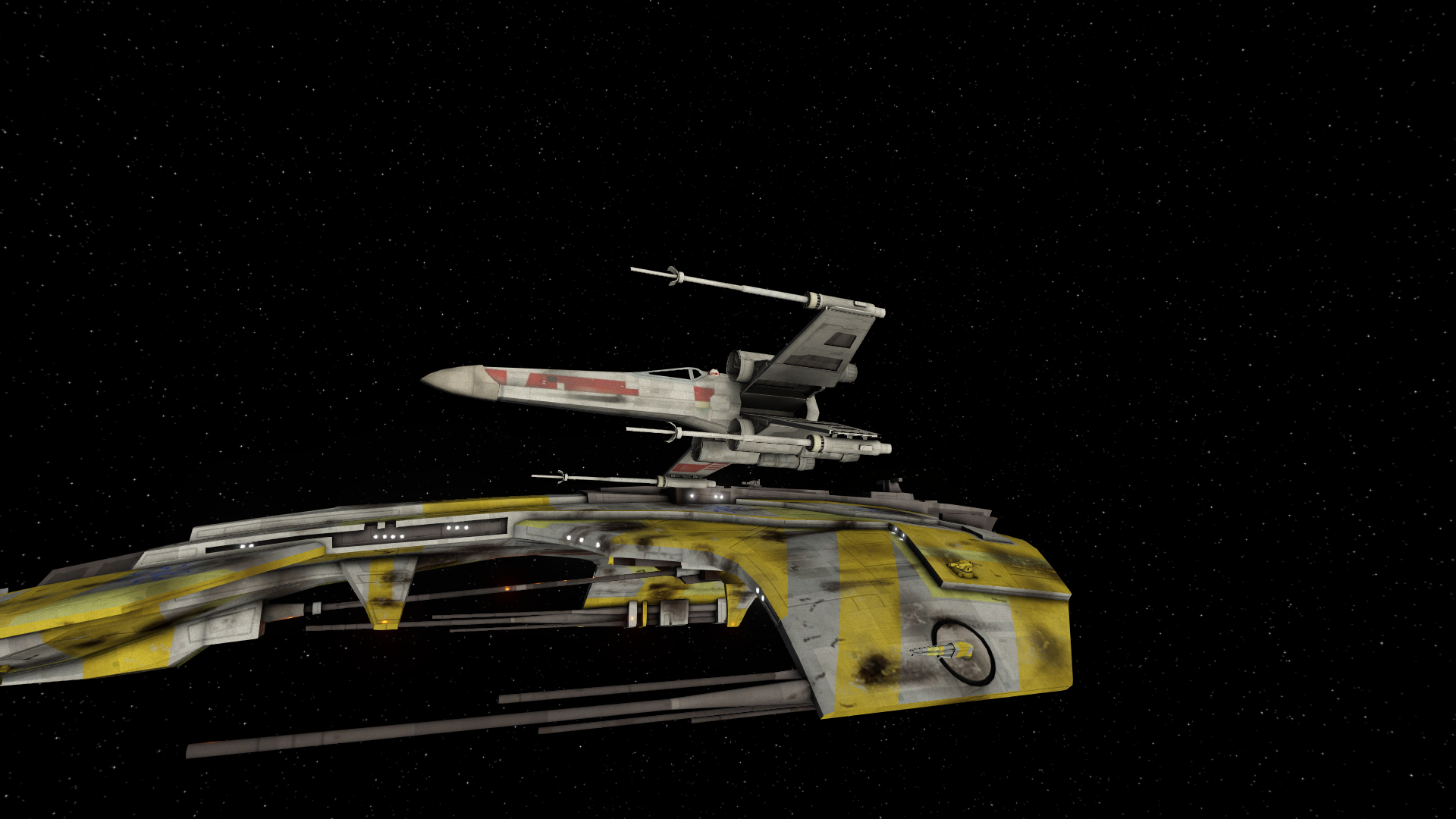 The B-wing and the Millennium Falcon have been updated with more movie accurate and game enjoyable loadouts and ship statistics.
Dozens of bugs have been fixed regarding missions, gameplay, and visuals since the last newsletter (thanks again to all our beta testers' time and efforts to test the game).
Music tracks have been updated with a bit more of a cinematic feel (thanks to Darius, and of course swashmebuckle for the original compositions).
Many new voice personas have been recorded and added to large ships for both the Imperials and Rebels. Thanks to all those who supplied voice acting!
Multiple SCP features have also been merged that FotG is utilizing to ensure an even more enjoyable gameplay (a continued thank you to all the SCP and Knossos developers, especially Goober). This includes our team using new scripting hooks, ship table options, multiple bug fixes, and tuning the newest lighting flags to achieve that Original Trilogy movie feel. The game manual we have for FotG has also been updated with these revisions.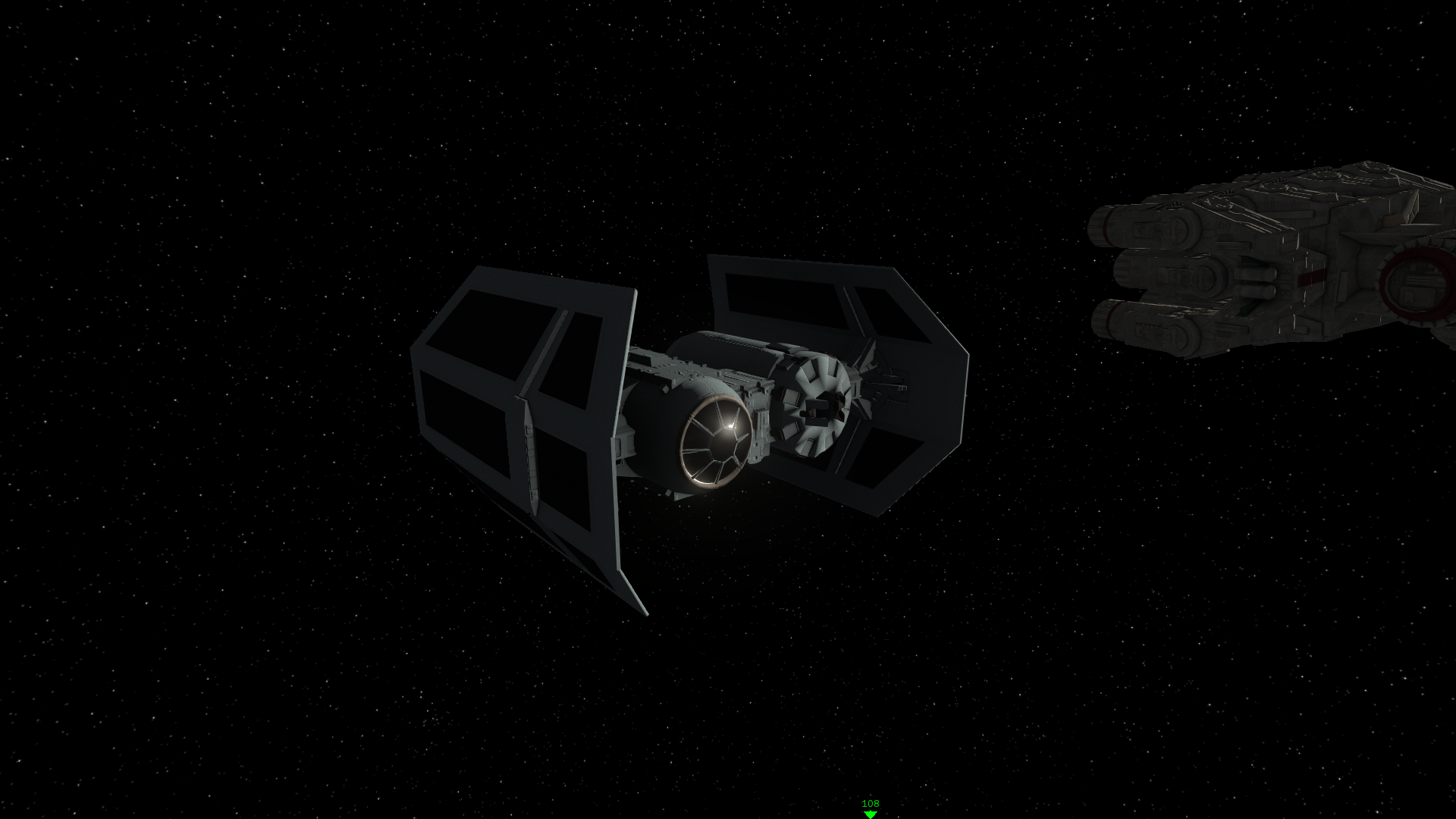 Community Connections
For our eventual public release, we want everyone to be able to leverage FRED to create any SW missions they can imagine. To aid in that goal, we have created an online manual for use with FotG and FRED which documents all the unique features and scripts that can be used to enhance FotG missions. Furthermore, we have created custom SEXPs that allow for much easier and streamlined capital ship movement control (note, these scripts are already publicly available on HLP).
A massive thanks to Cyborg for all his sustained hard work and dedication on bringing multiplayer into a playable state. He provided us with a test build, and we tested it using FotG. The results were very promising, as for the first time ever a client was able to accurately land shots on a moving target in multiplayer for FotG. Cyborg continues to keep squashing bugs and expanding the work on multiplayer, and all of us are very appreciative of his impressive work.


Moving Forward
If you want to track the latest developments and chatter head over to our Discord Server.
If you are interested in contributing, please feel free to let us know. The last ships not yet modeled include a rebel transport and variations of Mon Calamari Cruisers.
Ultimately, we are nearing the final milestones for a public release. Once we have all the final content implemented and polishing completed, we will be extremely excited to share the game with everyone!
Thank you all for the support and interest you have shown throughout the years, and May the Force be With You.