Hello there!
Meet a cute robot called Handy!


HandyBot is the logical puzzle game by Polish indie studio - Gamespol.

Handy has just one, but very handy arm.
The goal of the game is to get to the hatch that leads to the next level.
Where's the catch?
Main and the most important objects in the game are boxes, every box works differently, and you have to find out how. Sometimes you can just pull a box to yourself, and sometimes you have to drag yourself to the box. Some boxes are magnetized and...oh, we don't want to spoil everything. :-P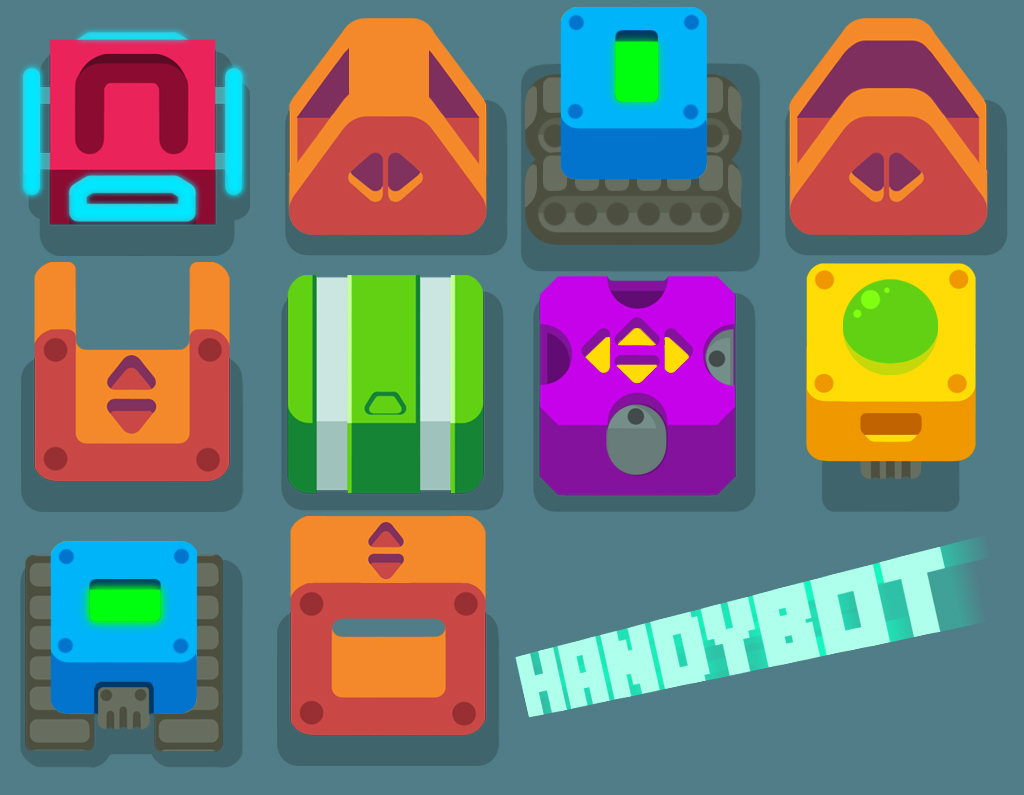 Boxes
You will be moving objects or the bot, at the full lenght so to the next obstacle, or the wall.
You have to plan your moves carefully to finish every level, as new types of objects will pop up as you advance through the game.

Check HandyBot's very first teaser video!

The game will be released soon, prolly on iOS and Android devices.
Stay tuned!

...and please tell us what do you think. Would you play a game like this? :)


Handy's moods ;)

Cheers!

Handy got a facebook page: Fb.me
Handy on Instagram: Instagram.com
Oh, he loves social media, he's on Twitter too: Twitter.com