Introduction
Welcome to the second Update of the Game of the year awards. In this update we show some new screenshots of the new map that i have been working on, we show you some of you new textures from Ceriux. I give you a closer look at the gorgeous Halo texture/model made by Dandi8 , and a sneak at one of the plants we plan on using made by LW-Torrecilla. I would like to ask everyone that reads this to please vote for us, If we get on the top 100 list ,we would be the first PSP focused mod on the list , it will also help the QUAKE community to get back into action , with engines like dark places which makes the old QUAKE engine have all the features that modern engines have , there is still a reason to mod the first proper 3d game engine.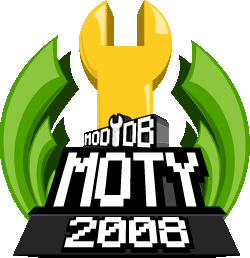 ---
ScreenShots
Here are a number of screenshots take with the PSP. You will notice alot of small and big updates to the map. The map has a few clipping issues that are not that noticeable but they will all get fix. In a few months you guys will be playing this , Joy :).
---
---
Models/textures
We have all been hard at work to stay on out target release date. Dandi8 tested his ability's by going for the task of making making our Halo ring, It's by far one of the best textures i have seen from him, I think you guys will think the same thing.Here it is.
Amazing, is it not ?
Note: the Real texture has a higher resolution.
---
We have one plant to show you. It was made by LW-Torrecilla. This, along with many other plants will get featured in our maps.
---
Last thing to show you guys today is our texture artist Ceriux work , he had re-made some of halo 3's textures. Here they are.
Thats all for today. Help make history ! Vote For Halo Soiltude !
Regards,
the Flaming Ice team.
www.halosolitude.com