Happy Halloween everyone! A big update has just gone live with version 0.8.1.1 of Isomer now available.
The most notable change of this update is the addition of night time (kind of fitting for Halloween don't you think?

)! During the night it is much easier to hide in the shadows but of course that works both ways with sneaking enemy units being also harder to detect so make sure all your critical areas have lighting! Enemies tend to be more defensive during the night but that will change quickly if you assault one of their facilities. Each generated world has a different length of day and night phase ranging from a just a few to roughly twenty minutes each.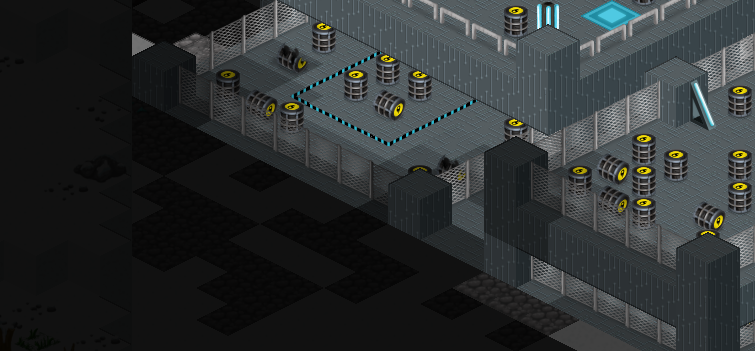 Additionally, every existing enemy building type has received minor tweaks and small construction changes to improve lighting and geometry. On top of this, there are six new types of enemy buildings to discover and explore (and some are huge with more to come in future updates) although to see these buildings you will have to generate a new world.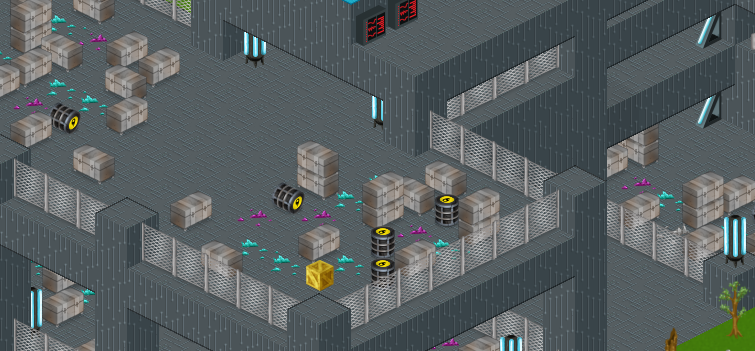 Finally, water now spreads so be careful particularly underground when mining you don't inadvertently flood the tunnel your units are mining in!
On a minor technical note - there has been a bump in save game version number so whilst games saved from a previous version of Isomer will be upgraded and work, previous versions of Isomer will not be able to play save games created with this version.
Here's the complete change list:
New: Added day/night cycle with variable phase lengths determined by world seed.
New: Units that are now hiding in the shadows not doing anything are no longer undetectable.
New: Units that are in the shadows are now detected normally, however to be spotted the opposing unit needs to be at least 40% closer than usual.
New: Added variable levels of enemy aggressiveness based on time of day and player actions.
New: Added better feedback when unit cycle buttons yield no result.
New: Water now spreads.
New: Game now plays a random music track each time from the loaded pool.
New: Added different music modes depending on whether the world is in the day or night phase.
New: Any units caught on a block that has flooded will drown.
New: Bumped save game version (and added upgrade support for existing saves) to 8 to support day/night cycle changes.
New: Big realtime line of sight upgrade to lighting engine.
Improvement: Numerous improvements to save file loading.
Improvement: Added extra safety code to pathfinding code.
Improvement: Optimised drawing precalculations and added support for transparent water blocks.
Improvement: Fixed bug in fog of war calculations relating to transparent blocks.
Improvement: World generator makes caves less frequently.
Improvement: Now fades out current track on game-over and returning to main menu rather than just stopping it abruptly.
Bugfix: Fixed bug with slow/non-building at some angles on the bottom of the world.
Bugfix: Fixed adjacent light calculations to use correct ambient light level.
Bugfix: Fixed bug in lighting calculations resulting in light bleeding through world due to incomplete geometry with loaded games.
This update can be downloaded via the Isomer launcher!