Kabounce is celebrating Halloween with a Free Weekend on Steam and PlayStation®4 until October 31, 10AM Pacific. To participate and start collecting new skins:
Steam: Download Kabounce via Steam directly
PS4: Go to the store and select 'Try Free Trial'
We've added plenty of skins to go trick or treating for in Kabounce! Including this rather snazzy cobweb.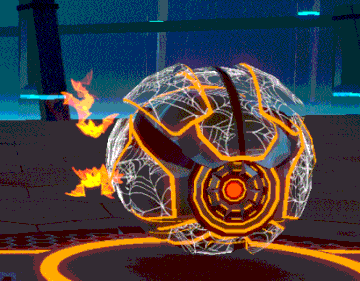 Halloween Update Content:
You can now find some spooky treats in multiplayer and challenges! Collect them to receive in-game cosmetic rewards. In addition, Kabounce and DLC will be discounted during the entire free weekend.


New in this Update:
Scattered spooky lanterns with loot across the world
Added a couple of new challenge levels
New spooky (and spoopy) customization
You can now add radical beats to your MVP highlight as a customization option
Added a 'New' status to new customization unlocks
You can now obtain a blue star for topping the leaderboards!
Ranked queue now shows the amount of players found
Discord Rich Presence allows you to join parties through Discord and see the status of a match!
Improvements and Fixes:
Menu initiation speeds were reported to be slow on some machines, we've taken steps to optimize this and the settings menu
We've located and squashed some bugs in the Challenge Co-op and Menu
Fixed a platform on the Nero Reef map behaving like a trampoline
General fixes in Nero Reef
Fixed some text not displaying a different language when changing language settings in-game
Fixed some modifications missing on tire pinballs
Fixed some inconsistencies with customization availability on some pinballs
Found some wrongly assigned sound effects on some customization
Fixed some texture UV maps on some special customization categories
To start, get it here on Steam or on PlayStation®4
We hope you enjoy and please let us know in the comments if you have any questions. Happy bouncing!
-Stitch Heads