It's a Halloween and this one is special for us. It's our first Halloween as LazyGuysStudio and we want to wish all the best to all of you. Get into your costumes and start your trick-or-treating. Boo...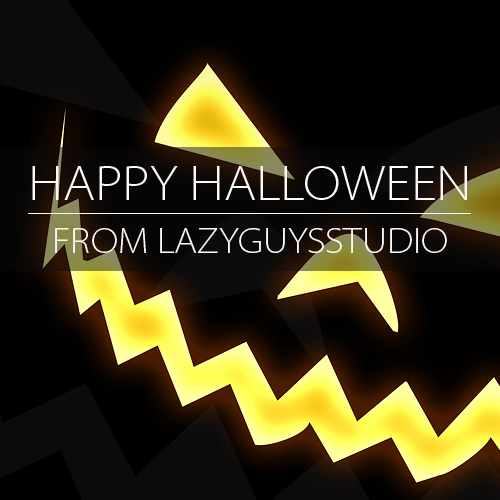 We're proud and thrilled at a same time to announce you we're part of one of the best bundles on the Internet. Flying "Moonrise" Bundle is on from today, October 31, for 15 days and offers 10 amazing game titles which you can get at amusingly low price. Don't hesitate and get entertained by these games. Get the Flying "Moonrise" Bundle right now!
You can see the games list below.
$1 Tier:
- Chernobyl Commando (Desura) + Soundtrack
- Noire (Desura)
- Foreign Legion: Buckets of Blood (Steam)
- Dinner Date (Steam)
- Mystery game 1
$4 Tier:
- DIVO (Steam + Desura)
- Lightfish (Steam + Desura)
- Rhythm Destruction (Desura + Greenlight) + Soundtrack
- Foreign Legion: Multi Massacre (Steam)
- Mystery game 2