Raise Hell, Warlock! Two-person studio Emberfish Games has just released Hadean Tactics in Early Access on Steam. The roguelike deckbuilder brings autobattler elements into the mix, creating a new experience for strategy players.
In Hadean Tactics, take control of a powerful Warlock and use cards to influence the actions of your units while they battle the forces of Hell in turn-based combats. Create amazing synergies by combining the cards in your deck and the units in your party, collect game-changing relics, find mysterious events, and traverse procedurally-generated maps while trying to defeat the Six Wings of Hell.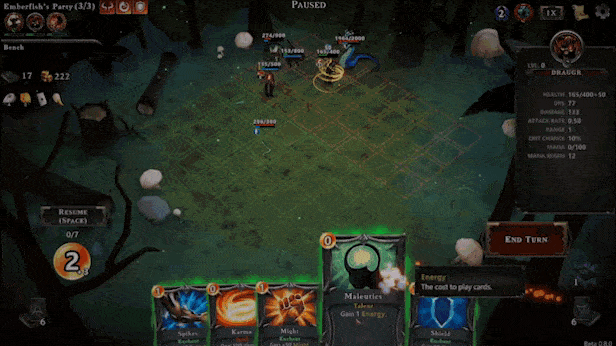 Hadean Tactics innovates on the 700 year old story of Dante's Divine Comedy. Lucifer is gone, and in his place, are his six children, the Six Wings of Hell, each a mortal sin and a boss to be defeated. Be guided and aided by Virgil, explore the different Circles of the underworld, and uncover the ancient secrets of the realm.
As an Early Acess game, Hadean Tactics releases with:
A fully playable Hero, with 8 unique units;

85+ cards;

30+ relics;

30+ enemies;

Three acts, each with a different Circle of Hell;

Twenty Corruption levels that add challenges to the game.
It's time to play your cards right and raise Hell! Get Hadean Tactics on Steam for $17.99, with a 15% discount until March 4th.
For more information about Hadean Tactics, please visit the game's official website, follow Emberfish Games on Twitter, and join their Discord.