Patch v.040: Augments and Achievements
This week, Gunlocked goes rogue-wait for it-lite. Persistent unlockable upgrades are here, and they allow players to customize their experience in a multitude of requested ways. From smaller ship hitboxes, and increasing shields, to build and upgrade consistency, to simply more power from additional special weapons. And all of these upgrades can synergize in all the same ways regular weapons and utilities can. There's a lot that can be mixed and matched, and many really strong combinations (some that might not be apparent).
If that sounds fun, you can purchase the game for just $3.99 on Steam here: Store.steampowered.com
There's more to come with this system, and some augments may become stronger as more content is added, but I think the system is already in a really fun place.

Features
20 New augments! Complete research goals (often, but not always, tied to achievements) to unlock and equip powerful new upgrades to your pilot before battle even begins. Each pilot's equipped augments are saved separately. Once you have a build you like, you can easily switch between pilots without having to change the augments every time.
20 new achievements.

Quality of life
Updated ability icons for all weapons, utilities, and augments.
You can now press "start" on a gamepad or "control" on a keyboard to jump to the deploy menu instantly in the Mission Menu.
You can now press any cancel button or key in the Mission Menu to jump to the abort button when not in a sub-menu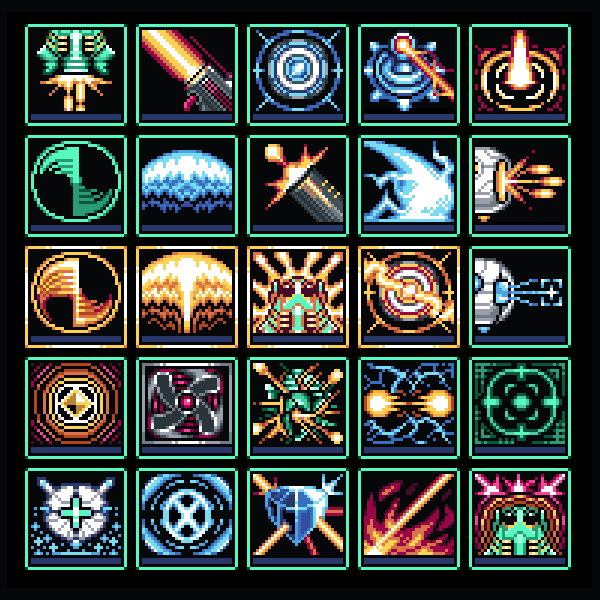 Bug Fixes
Fixed a bug that would cut off achievement text in the achievement viewer if you went to the mission menu, then returned to the achievement viewer
Fixed a bug causing the game to display the wrong pilot's text until activating the the pilot selection menu (unless Scout was last selected)
Gravity Wave had the orange effect of a charged Rupture Wave without actually having the Rupture Wave if the Disruptor is equipped
Fixed a bug that could allow the player to shove the side barrier with the Gravity Wave in the Sting King boss fight
Fixed an issue that allowed the elite Hercules class ship to spawn during a final boss fight