We've been very neglectful of our moddb profile throughout 2007, but we'd like everyone to know that this project is still very much alive. Many of our team members have moved on to positions in the commercial world, but a few of us are maintaining progress on Ground Zero with the little free time we have. Please know how much we appreciate the supportive comments from all of you; we would not keep going without them!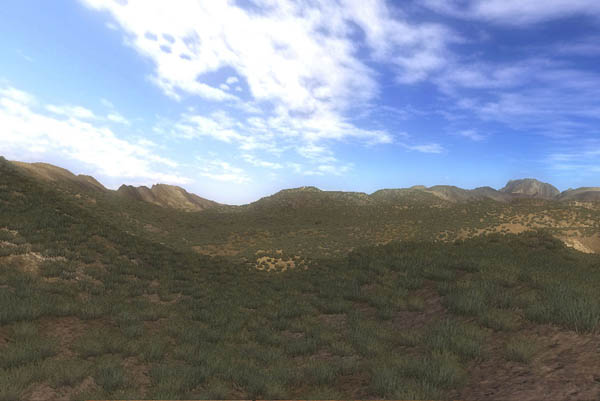 This spring we will be releasing a new public demo that will show the very rough underpinnings of inter-faction warfare and how the player character will be able to influence it.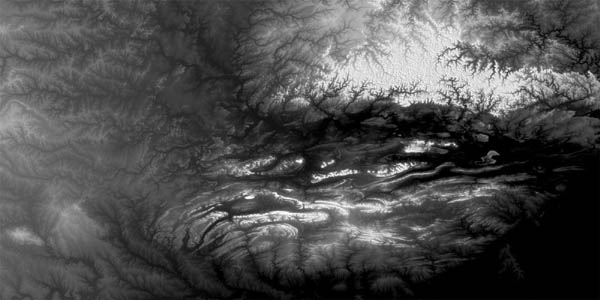 The player will traverse cross-country (via 2D map) between a number of urban centers, divided between three rival factions. He is not alone however, as each city generates raiding parties that seek out and destroy rival armies and lay siege to enemy cities. Established cities grow in population over time, becoming more powerful, and NPCs in every party will be persistent and gain experience in a simple form. For now, factions will always remain neutral toward the player character, but the user can choose to have his/her character intervene in ongoing battles on behalf of either side. The game will "end" when one faction dominates the wasteland.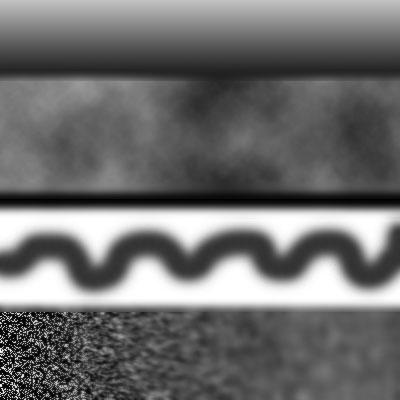 (stress-test map applied as a heightmap, then as a water map)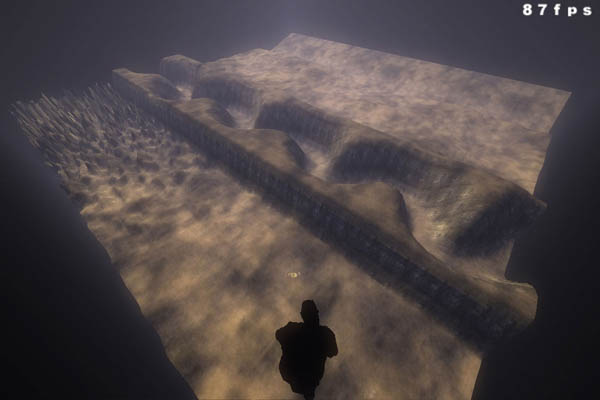 Because a large portion of the game world will consist of natural environments, and is far too large for a small group to meticulously hand craft, we have spent a significant amount of time developing methods for procedural generation of terrain and vegetation.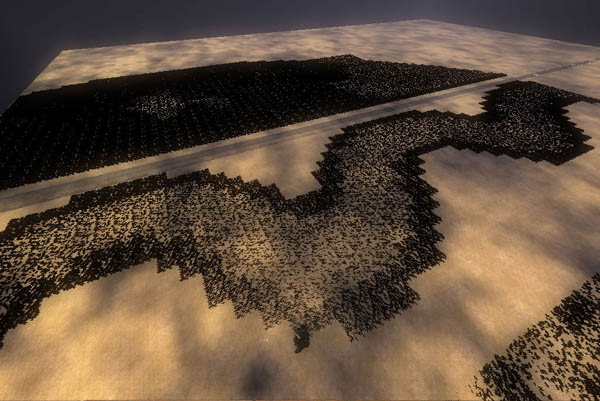 The world is divided into a grid of "sectors". For each sector, the terrain is generated from heightmaps taken from real world satellite imagery, which is then populated with a mix of interactive and non-interactive vegetation based on "water maps", elevation, and slope angle. Finally, a "population map" can be referenced to determine where structures and roads should appear. The random seed for any generated content is saved for that character's campaign, so each sector will appear to be persistent. This process is as random or controlled as we want... eventually, as we gain the content bandwidth, we can specifiy where unique buildings and landmarks will appear to break up the repetitive appearance of procedural environments.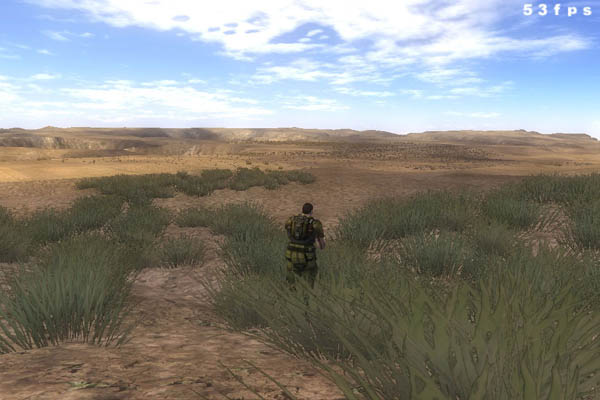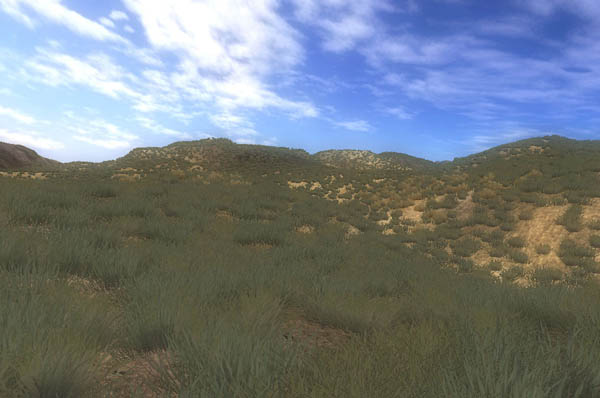 More details on the terrain + foliage can be found here: Doom3world.org