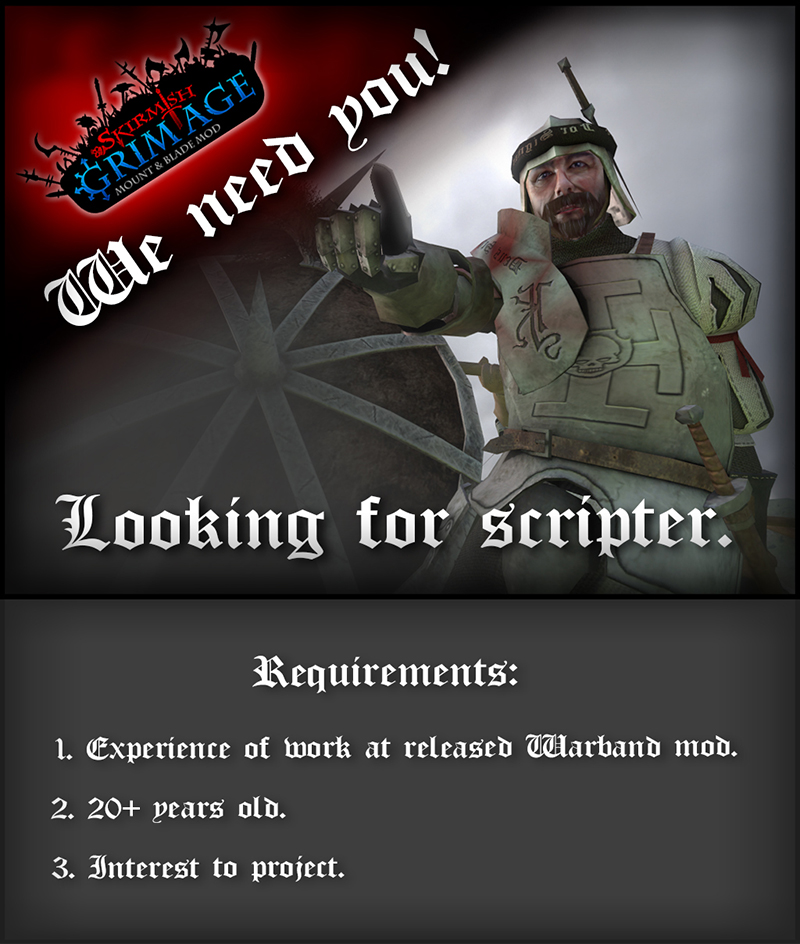 The mod have enough materials since summer 2013 to release playable product.
But we can't release anything without scripter in our team.
Without him all materials are useless.
So we need one. Requirements in picture.
Requirements:
1. Experience of work at released Wadband mod. (one or more)
2. 20+ years old.
3. Interest to project.
PM to contact me.