Greenlights and Ghost Visions!
---
Thank you indiedb! Throughout the process of being greenlit, traffic from this site helped keep Batch 17 afloat after its initial traffic spike on steam, and that means, directly helping get this game greenlit! So again, great job IndieDB. I know most of you guys are also developers, but its pretty cool that we all come together to support each other.
Now that Batch 17 has been greenlit, its time to focus on polishing the game up and finishing the levels so that it can not only have a smooth launch but be a blast to play.

Batch 17 hopes to bring a unique PVP experience as well as a fun, engaging PVE campaign to the market, with, of COURSE, the ability to mod and share maps with friends and even publish them!
While artists and devs work hard to crank out assets, BaffledMedia is fleshing out some concepts that have been in our minds for a while, such as "ghost vision". One of the principle pieces of feedback we've had in the game is, with how expansive it is, sometimes its hard to know where to go and what to do.
With "ghost vision" you can triggger a memory of your previous lives and see what your prior incarnations have done. This will not only help flesh out the story but also provide players with a clear sense of direction in the game.
Here's a screenshot concept: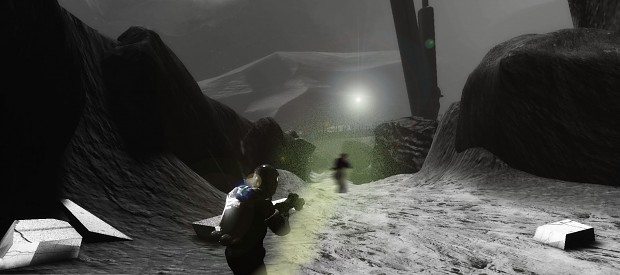 And here's a first pass at the concept in action!
One of the other primary concerns we learned about from Greenlight was the inconsistent nature of the graphics and how they looked less than modern in many respects. While Batch 17 was never intended to be on par with Uncharted 4, we're still trying to improve the graphics. With that in mind we've decided to eschew the "true open world' concept in favor of small asteroid modules with minimal loading times between each. This allows us to use our Unity plugins to their fullest capabilities (Something limited by the open world concept)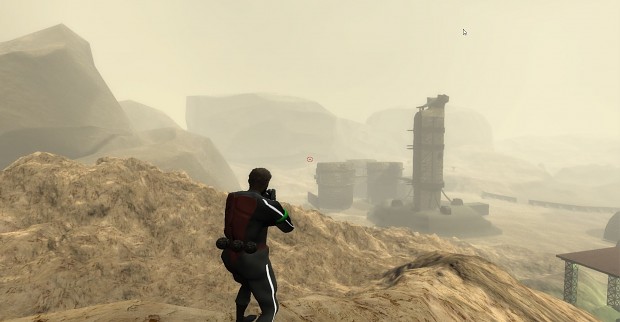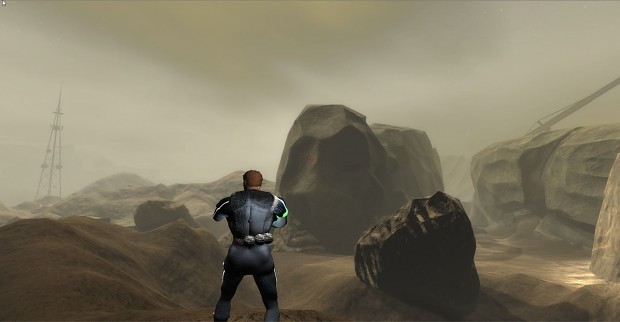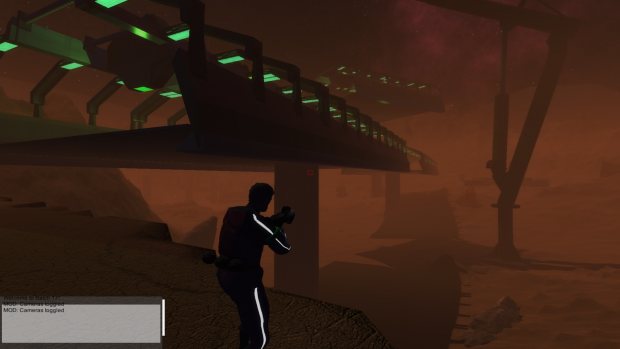 ---
So as you can see, we're busting our butts to bring the type of game that everyone expects from us out later this year. We're so excited to be past the greenlight hurdle and yet now the amount of work ahead seems greater than ever!
Please let us know what you think of the game in comments below and give us a follow on Twitter!