Hi folks,
The development of Gravitus took a shortcut, at least when it comes to releasing anything playable! I decided to relelease Gravitus Minus which is the game sans the new levels and only includes the "Classic" levels.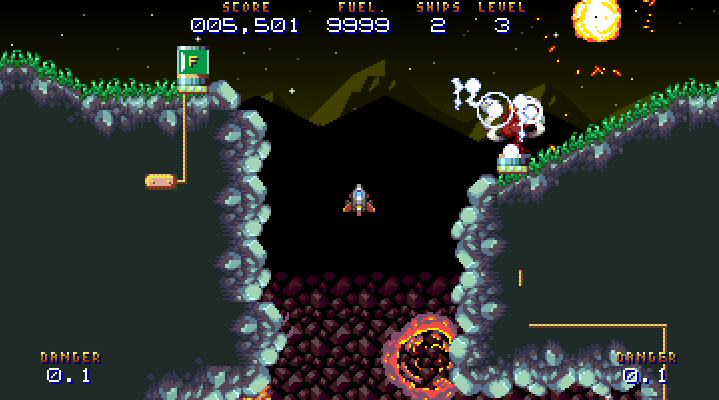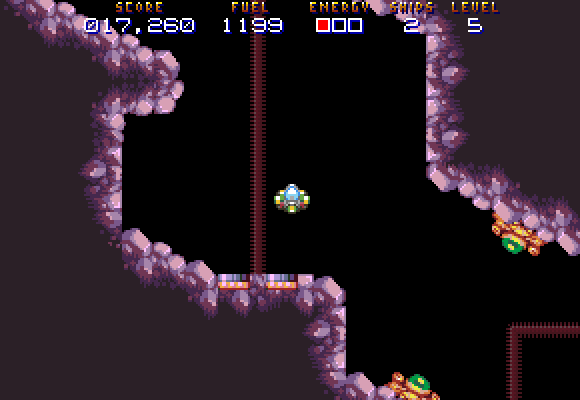 Gravitus Minus offers six levels based on the original Thrust missions, two difficulty levels with completely different control methods (great for newcomers to the thrust-n-rotate genre), achievements for the levels (can you finish the level without any damage and so on) and excellent chiptune music. The game can be downloaded at itch.io (which is an awesome, free service in case you haven't heard of it).
There will be a new "remix" level pack soon-ish that incorporate the new level elements in the Classic levels. New stuff include things like new enemy types, timed lasers, moving levels and much more. The game is currently available for Windows (32/64-bit, Windows XP should be enough) and I am also working on a Linux port.
I would love to hear any comments and suggestions. See you on Twitter!