Hello and welcome to the weekly update for our Glyph Open Alpha demo. :)
This week we bring you news about reworked time trial UI, updated gem locks, a reworked level, a visual update to Anobi, and some information about features coming up in next week's build.

Reworked of Time Trial UI
We have given the UI for time trial levels some love in order to improve readability and overview of all the stats. Additionally, you will now be able to see which gems you have already earned and which ones you have yet to collect in your next run. A classic win-win situation for racing enthusiasts!
We want to make Glyph a great game to speedrun. Therefore really want to nail some of the features that appeal to that experience.
Oh and while we are at it. We also fixed bugs related to the UI in the level hub.
Let us know what you think about the updated UI.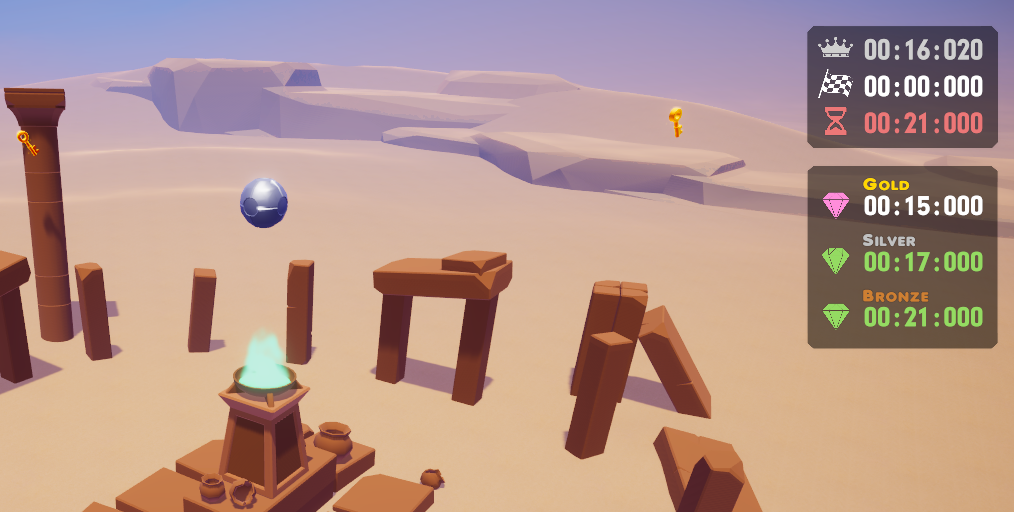 Updated Gem Locks
Recently we've put some effort towards world-building in Glyph, this included doing away with the old lock models and replacing them with lanternflies. These small critters serve the same function as the old hub locks but should add to the player's immersion into the world of Glyph.
Hillside Retreat Rework
We are always looking for ways to improve Glyph's roster of levels. When we come across one that we don't think holds up to the rest of them, we see if we can tweak or rework them. We did this week for the level previously known as "Hillside Retreat".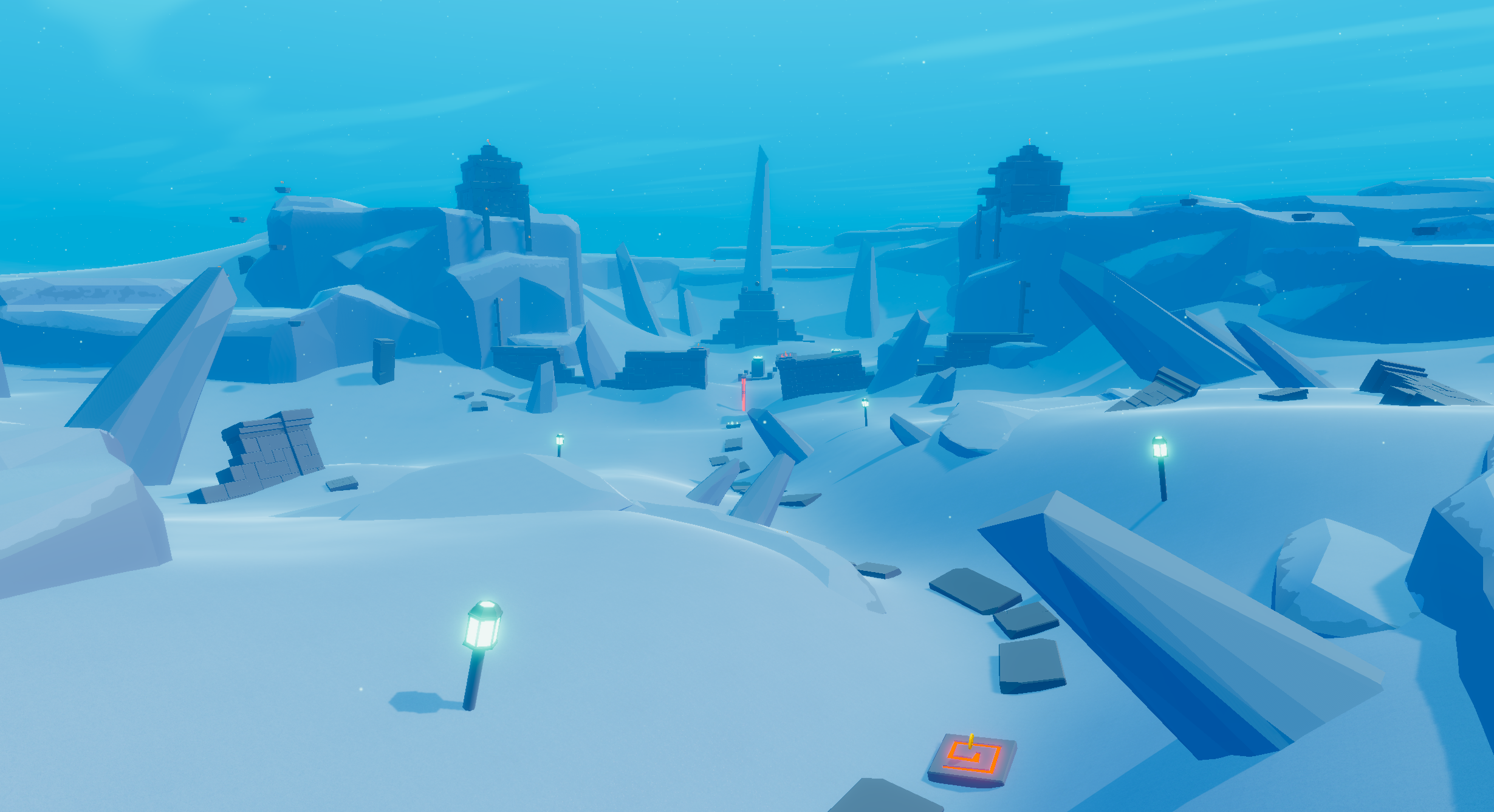 The level now features a variety of different challenges. Wall climbing, bouncing on drums, floating platform balancing, flying through energy rings, and a special hidden skin challenge that requires precision long jumps. All in all, this is a tough level, so wear it with pride if you managed to complete it and collect everything.
Here are a couple more shots: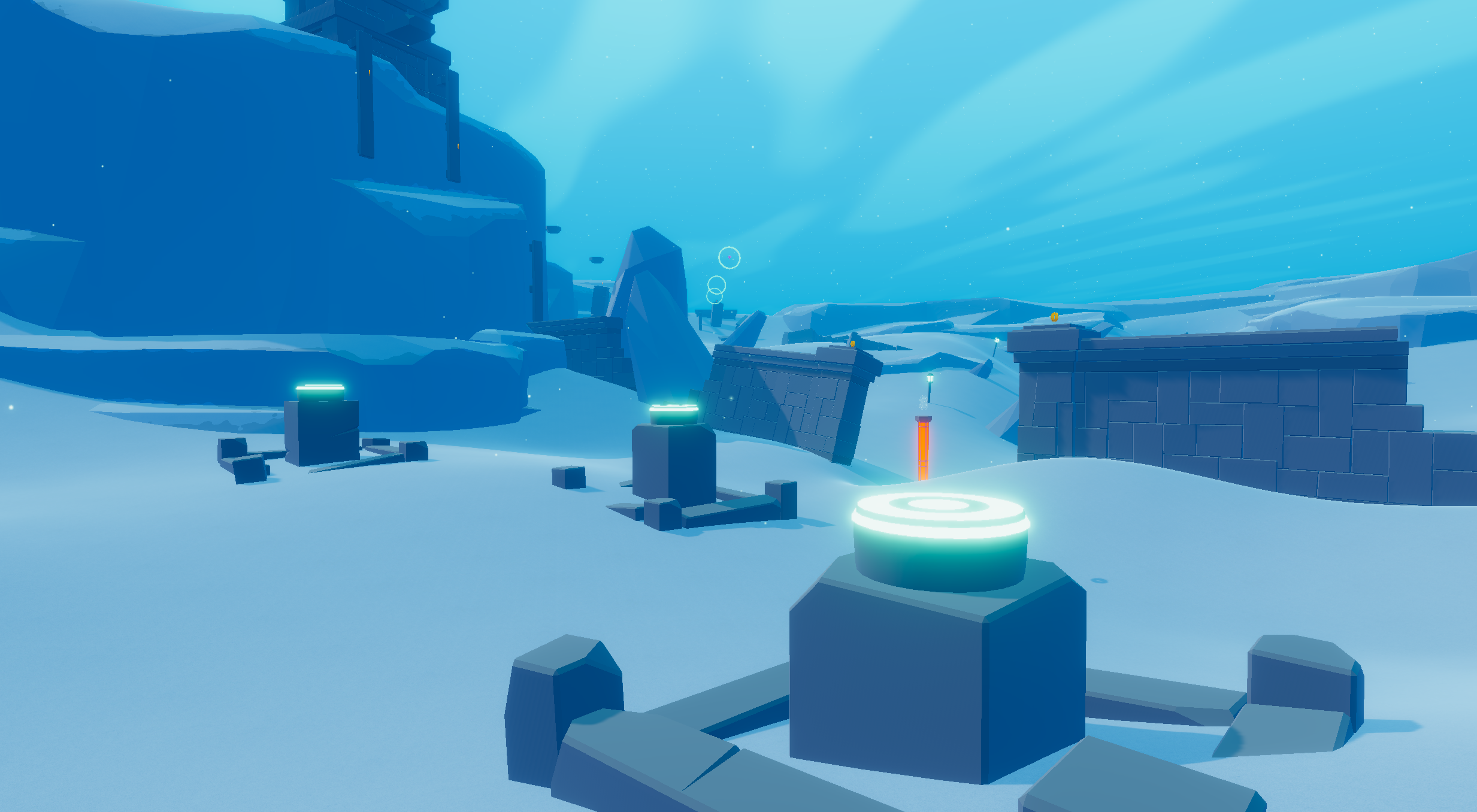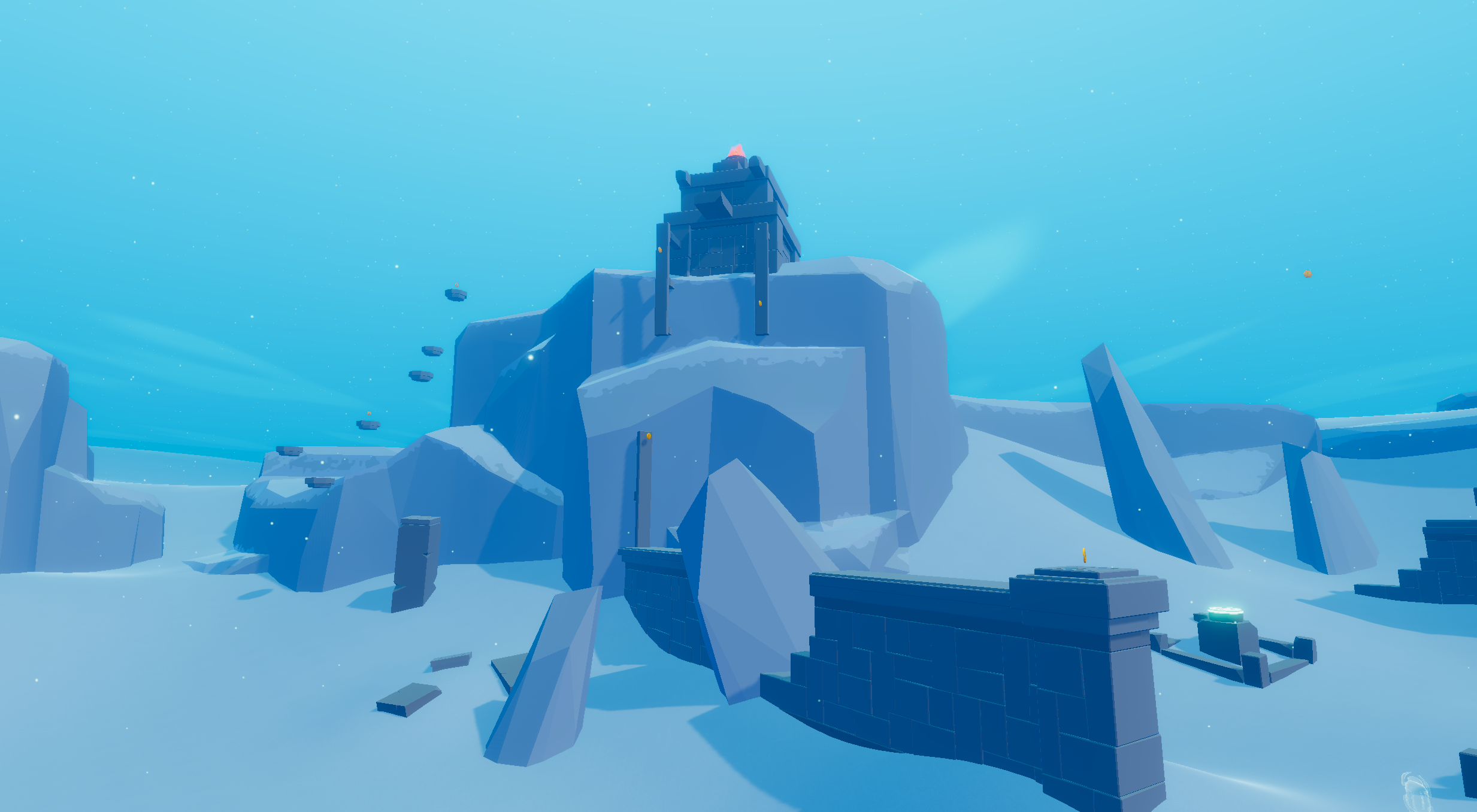 Let us know what you think of this brand new level!
Anobi - A Visual Update
Anobi has received a visual update with new and detailed textures! The little helper that accompanies you throughout the tutorial, will now better stand out in the environments, and also look a lot cooler at night.
Take a look at these shots of the new Anobi below: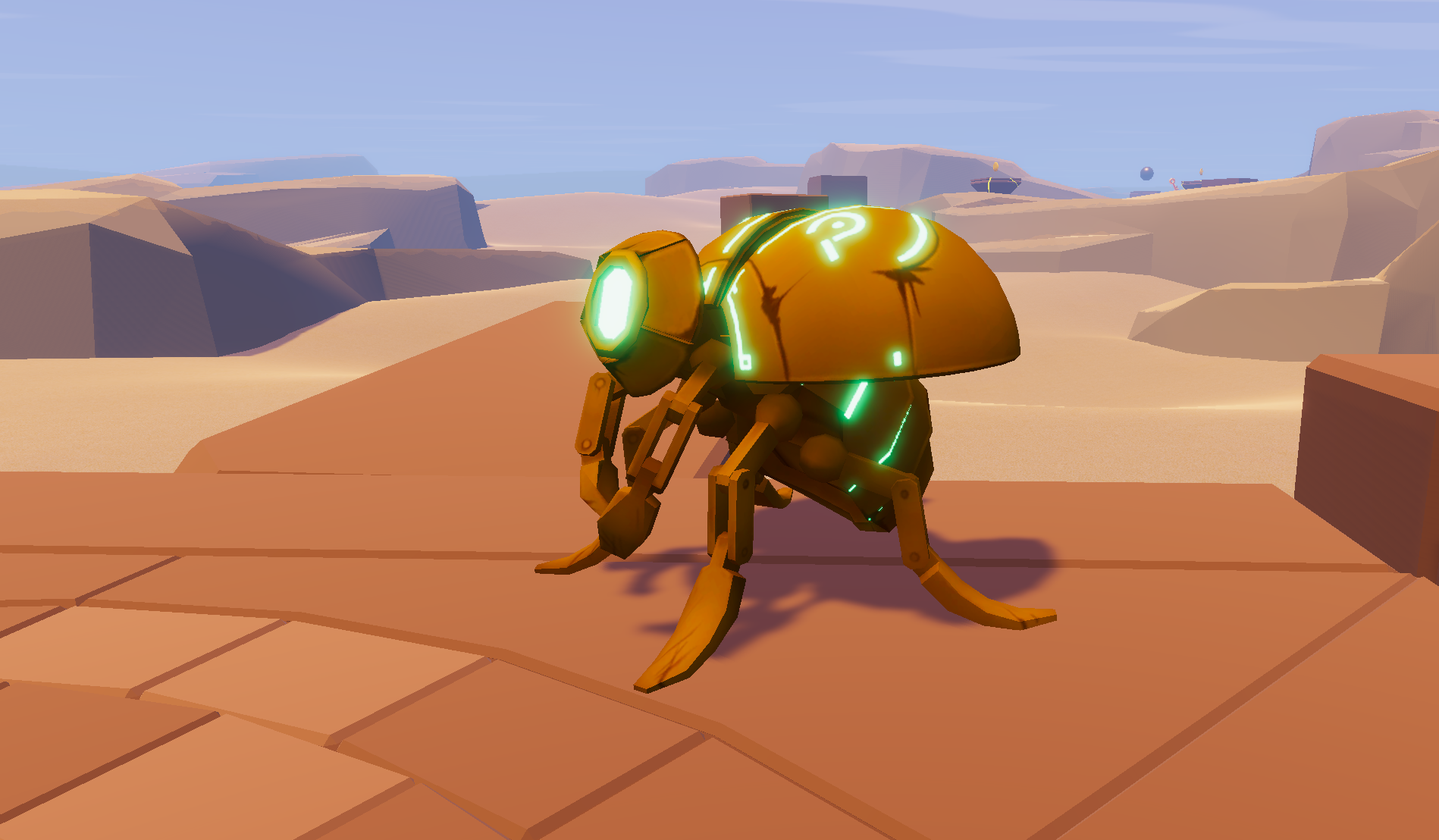 Coming Soon - Main Menu
We are currently working on Glyph's main menu. We expect to include this with next week's build.
Here's a shot of what it looks like at the moment: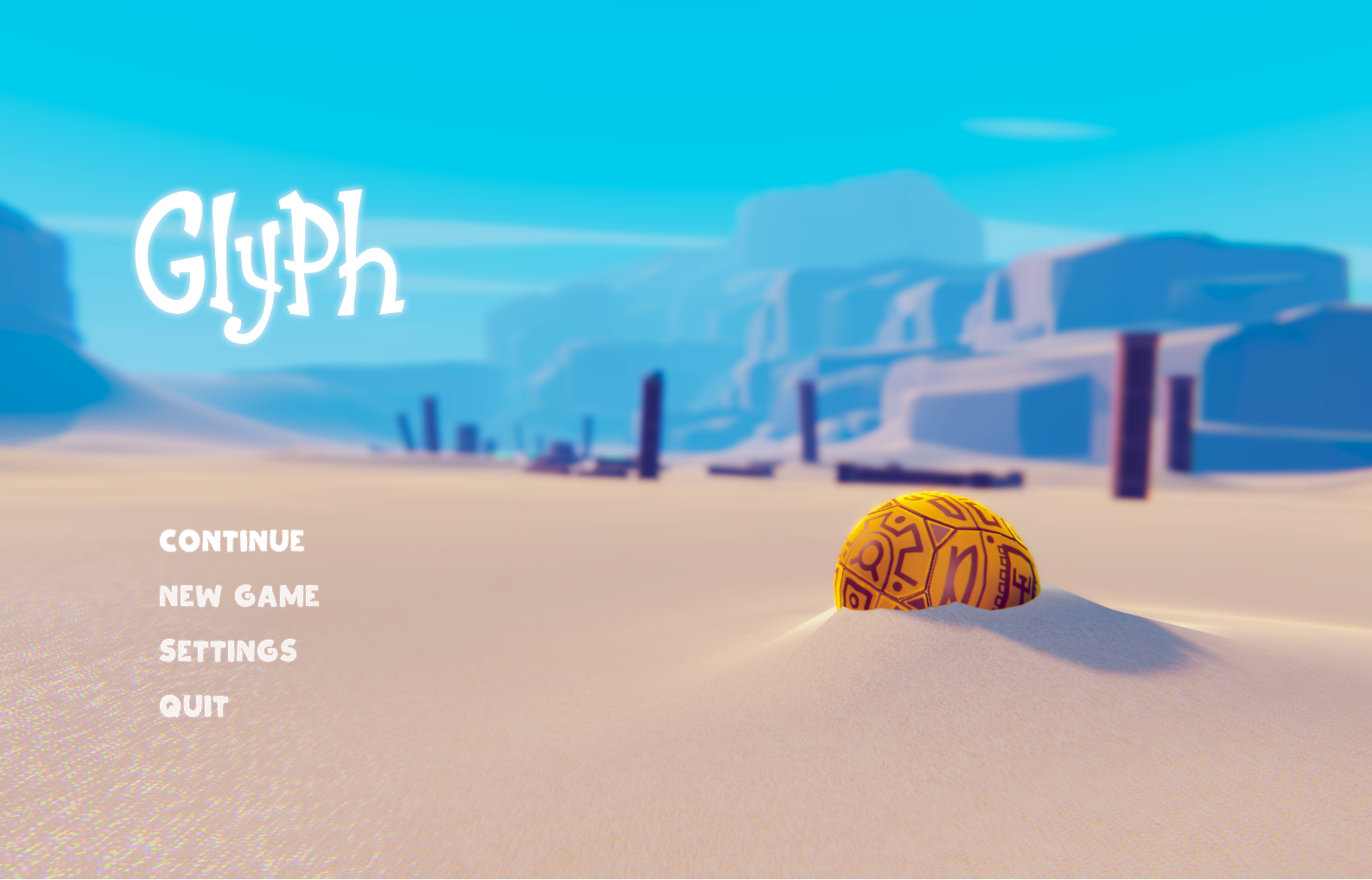 There's also going to be a Game Settings screen where the player can adjust settings such as:
- Camera sensitivity.
- Camera offset.
- Horizontal & Vertical invert options.
- Auto-follow camera.
- Replay ghost.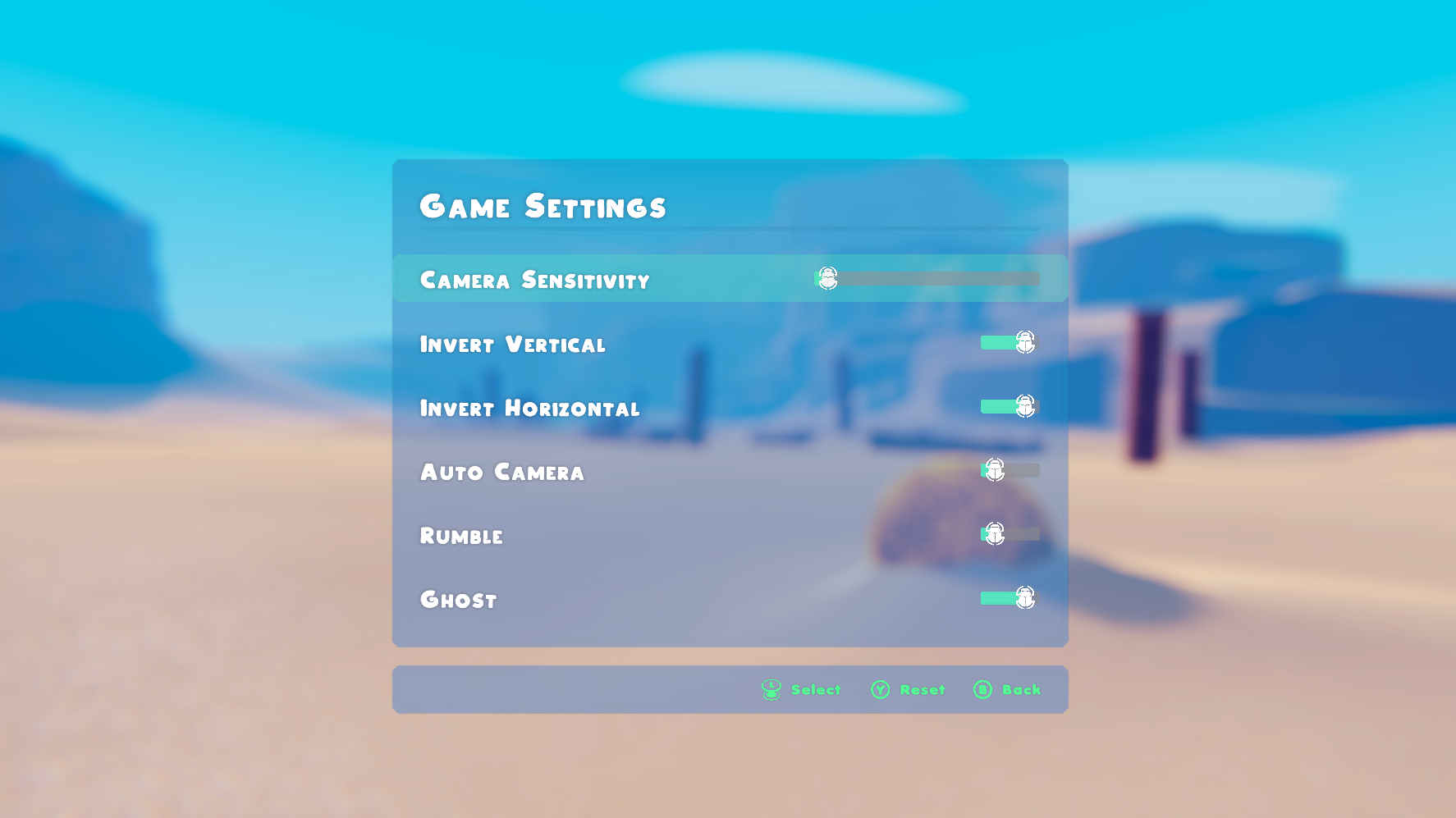 Coming Soon - Adding NPCs To Exploration Levels
We are currently working on adding NPCs to exploration levels. You will be able to interact with them, after which they will give some hints as to where the avatar capsule is hiding in the level.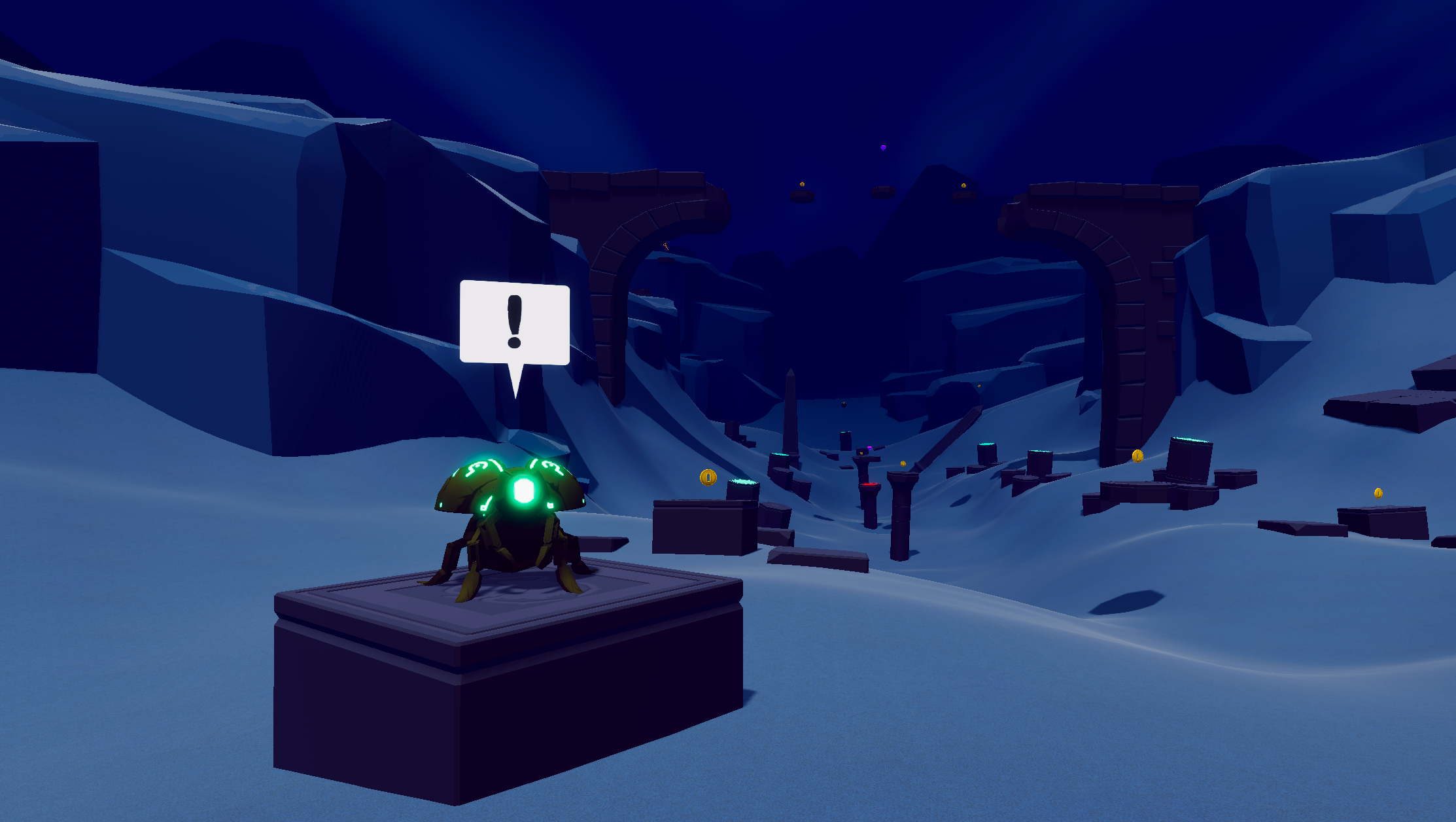 One of the primary reasons we want to add NPCs to exploration levels is to give the levels a bit more life. You can look forward to seeing the NPCs implemented on some levels for the next week's build.
Changelog Summary
Updated information display in the HUD for time trial levels.
Bronze, Silver, and Golden portal spheres for tutorials, time trial, and exploration levels separately.
Updated NPC with textures.
The introduction has been updated.
Reduced amount of coins in the tutorial levels.
Reworked the Hillside Retreat level.
Worked on optimizations for Nintendo Switch.
Fixed bugs related to level portals and HUB UI.
Thank You!
Thank you for reading our devlog. We hope you enjoyed it!